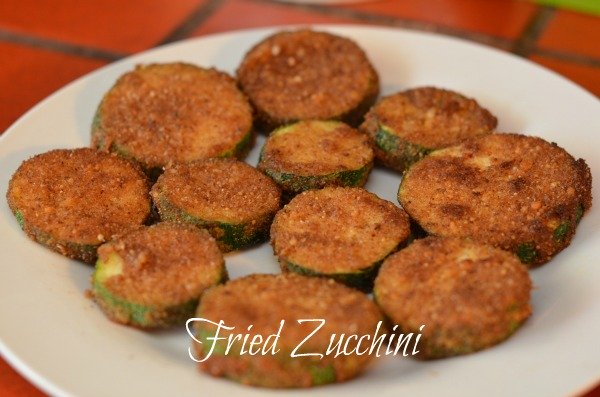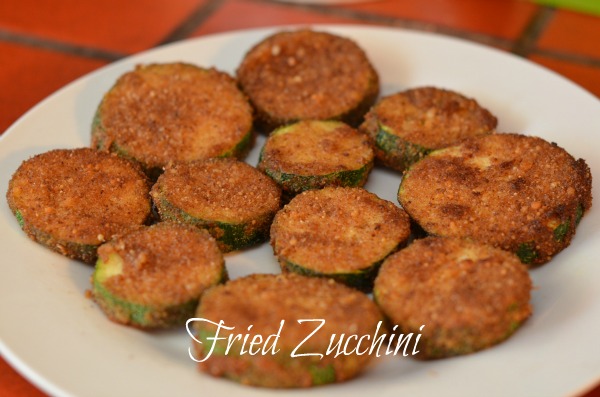 When it comes to vegetables, there is only a few that I won't eat. I try to add vegetables to our meals whenever I can and I try serving my family more than their favorites which are green beans and corn. There are only so many dishes you can make with green beans and corn you know?
So a friend today brought over some zucchini from his garden. I love fried zucchini so I decided to make some of my own. I also have been trying dishes with the Nakano Rice Vinegar so I added a little bit of the Garlic flavored Nakano Rice Vinegar to give it a little extra flavor.
Here is my recipe for Fried Zucchini: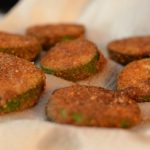 Easy Fried Zucchini Recipe With Nakano Rice Vinegar
Ingredients
1

large zucchini

1/4

cup

Parmesan cheese

1

cup

bread crumbs

1/2

tsp

salt

2

eggs

2

tsp

Nakano Roasted Garlic Flavored Rice Vinegar

Vegetable Oil
Instructions
Wash and slice zucchini into thin slices - about 1 inch and set aside.

In bowl add eggs and Nakano vinegar and stir.

In a separate bowl add bread crumbs, salt and cheese. Stir until well blended.

Dip each piece of zucchini into egg mixture to coat. Then dip in bread crumbs mix.

In a skillet add vegetable oil to reach a depth of about 1-2 inch and heat to medium high.

Once oil is hot enough, add slices of zucchini and cook around 2 minutes until golden brown. The longer you cook, the softer they will become if you are using large pieces.

Remove from skillet and place on plate covered with a paper towel to absorb excess oil.

Once fried zucchini is cool, eat plain or enjoy with your favorite dipping sauce.
What would you use for a dipping sauce?