One of my favorite things to make for my family is COOKIES! Sometimes they can be really easy to make too! Did you know you can make cookies with just a few simple ingredients that you might already have in your kitchen? My family tends to get HAPPY when mom makes a batch of fresh baked cookies.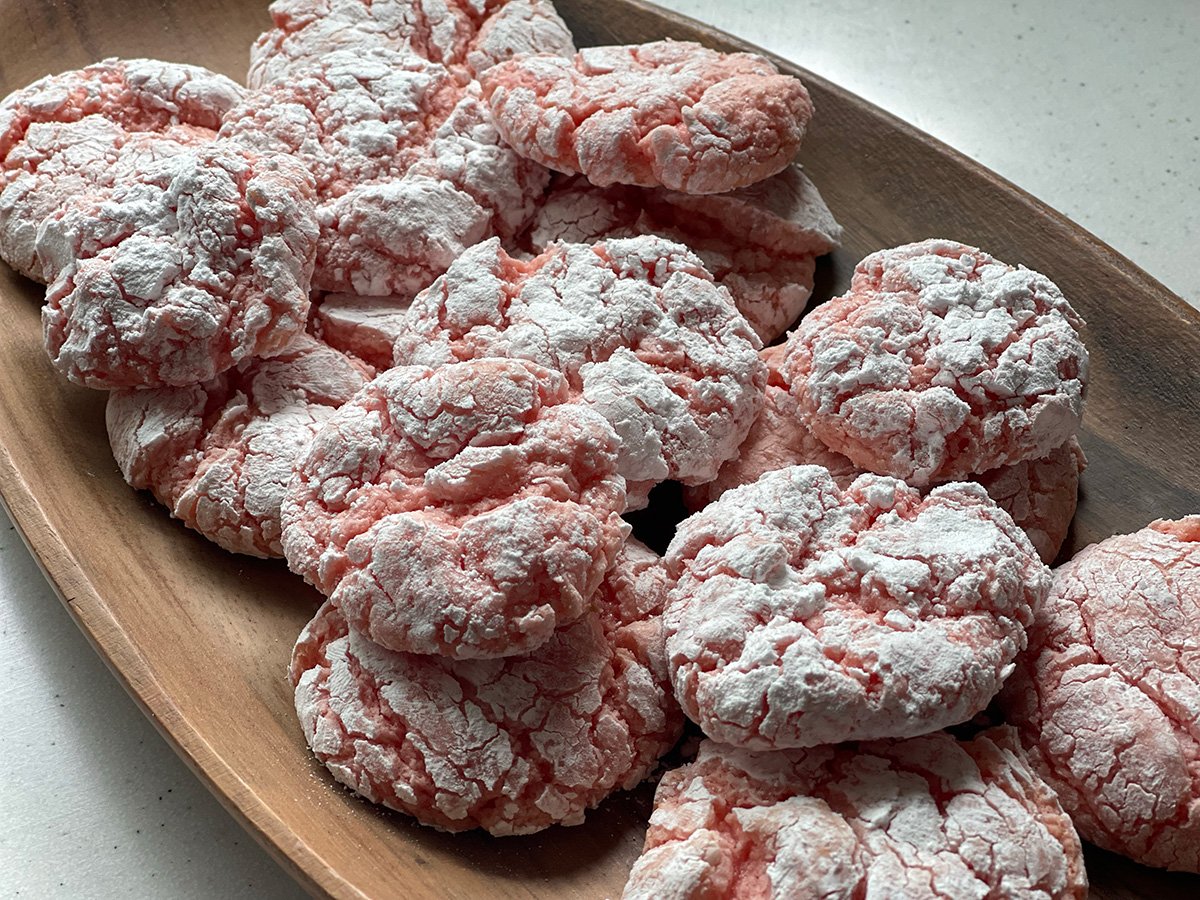 Have you heard of Cool Whip Cookies? These are tasty cookies that you only need a few ingredients to make. You need a box of cake mix, a tub of Cool Whip and an egg. If you want them to look crinkled like the cookies I made, you will also need  some powdered sugar. If you are a fan of chewy cookies, these just might be the cookies for you!
For this batch of cookies I used a box of strawberry cake mix to make Strawberry Cool Whip Cookies. If you don't like strawberry, you can use the lemon cake mix to make Lemon Cool Whip Cookies or maybe even get creative and use a spice cake mix! If you choose to make lemon cookies, maybe try adding some lemon zest to give them some extra lemon flavor. Just one of many ideas you might want to use to make the perfect lemon flavored cookie. The best part of making these cookies is just how easy they are to make.
How To Make Cool Whip Cookies
First  you will need to get your ingredients and utensils together all in one place. To make these cookies you will need a baking sheet, parchment paper, a large bowl, two smaller bowls, a fork and a big spoon or hand mixer to do the mixing. Put your box of cake mix in the big bowl, the powdered sugar in a bowl and the egg in a bowl. You will also need your tub of Cool Whip. Make sure that it is either thawed in the fridge or room temperature. Do not use Cool Whip straight from the freezer. You will also want top preheat your oven to 350 degrees.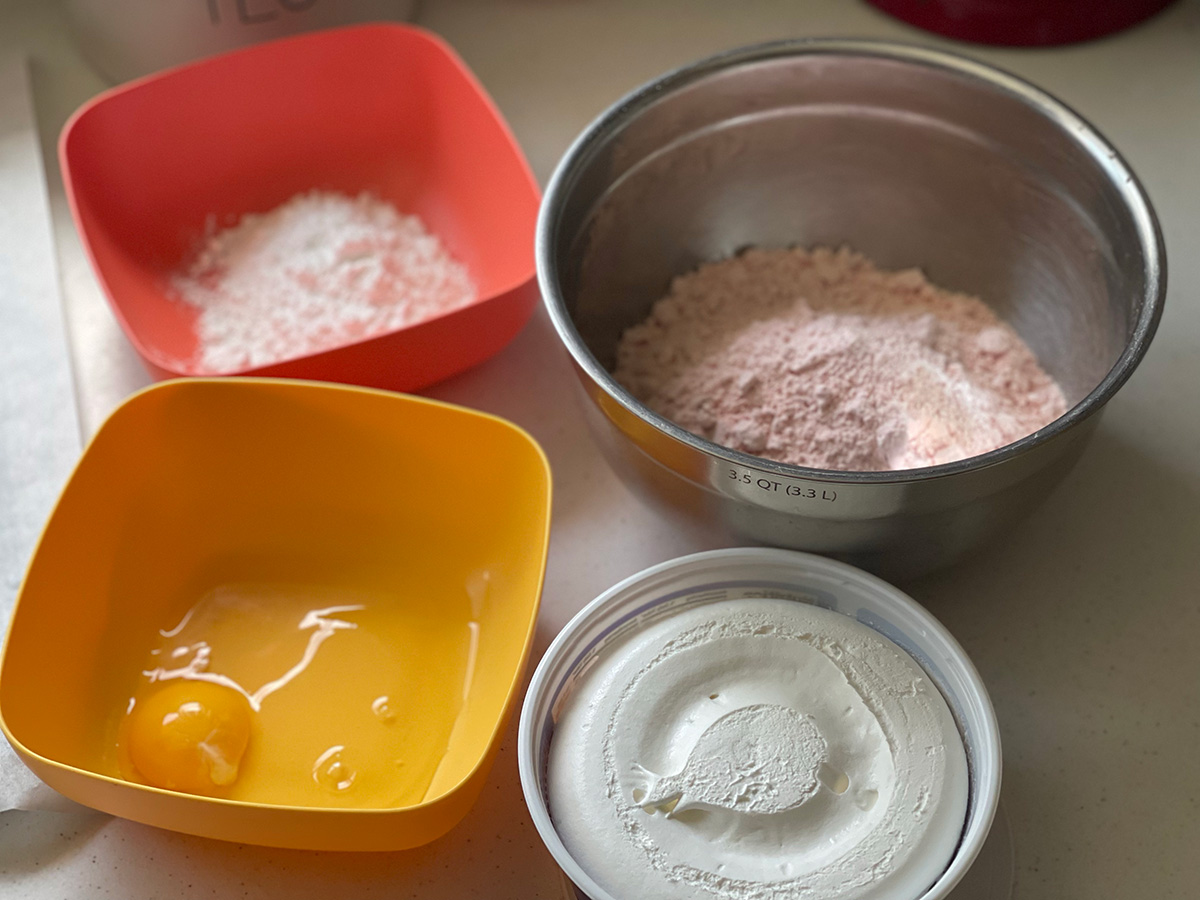 In a small bowl, using a fork stir up the egg. Then pour the egg into your bowl with the cake mix.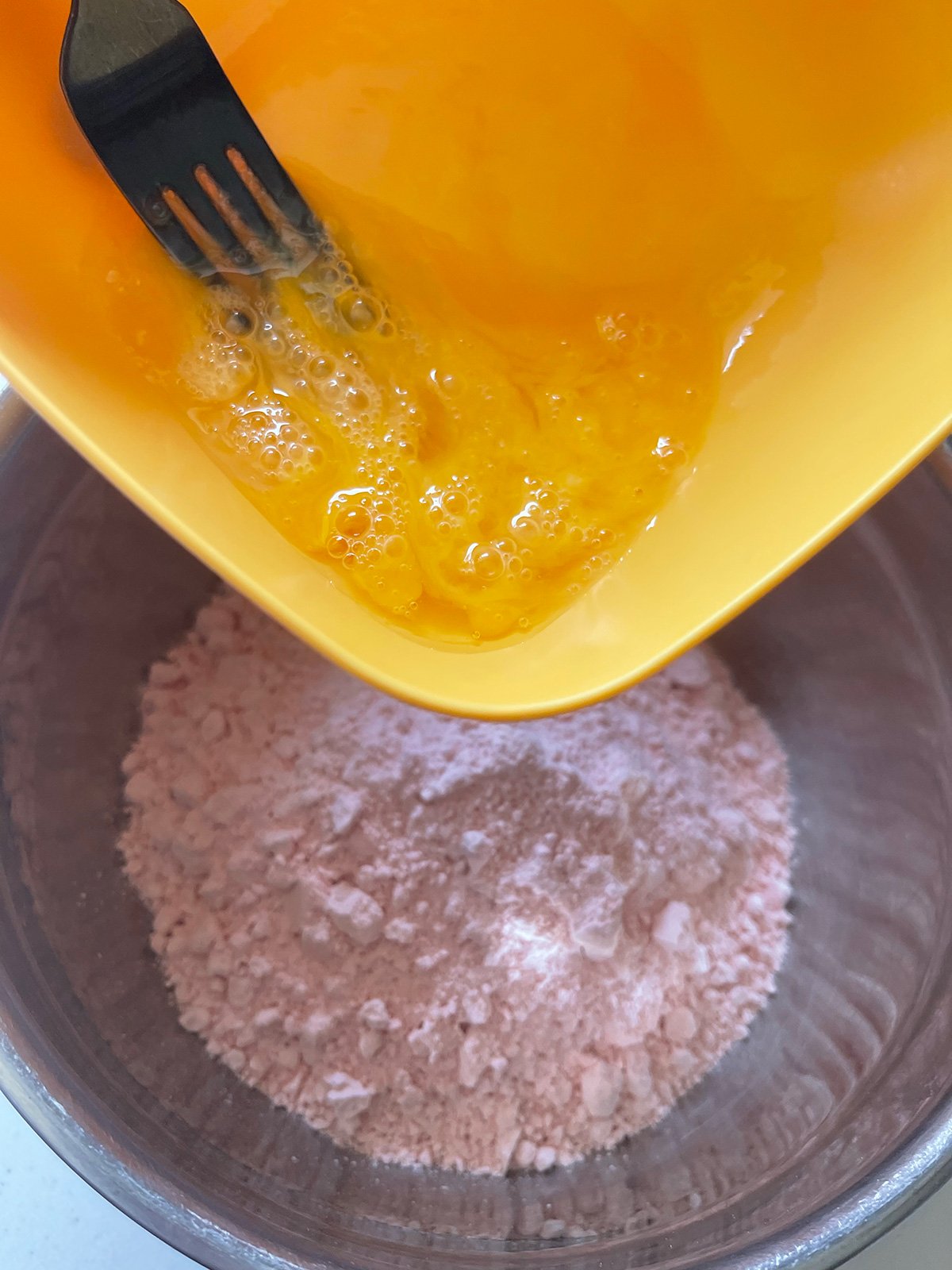 Next take your spoon and add the whole container of Cool Whip into your mixing bowl and start stirring. I used regular Cool Whip but if you are trying for less calories, you can also try using the fat-free Cool Whip.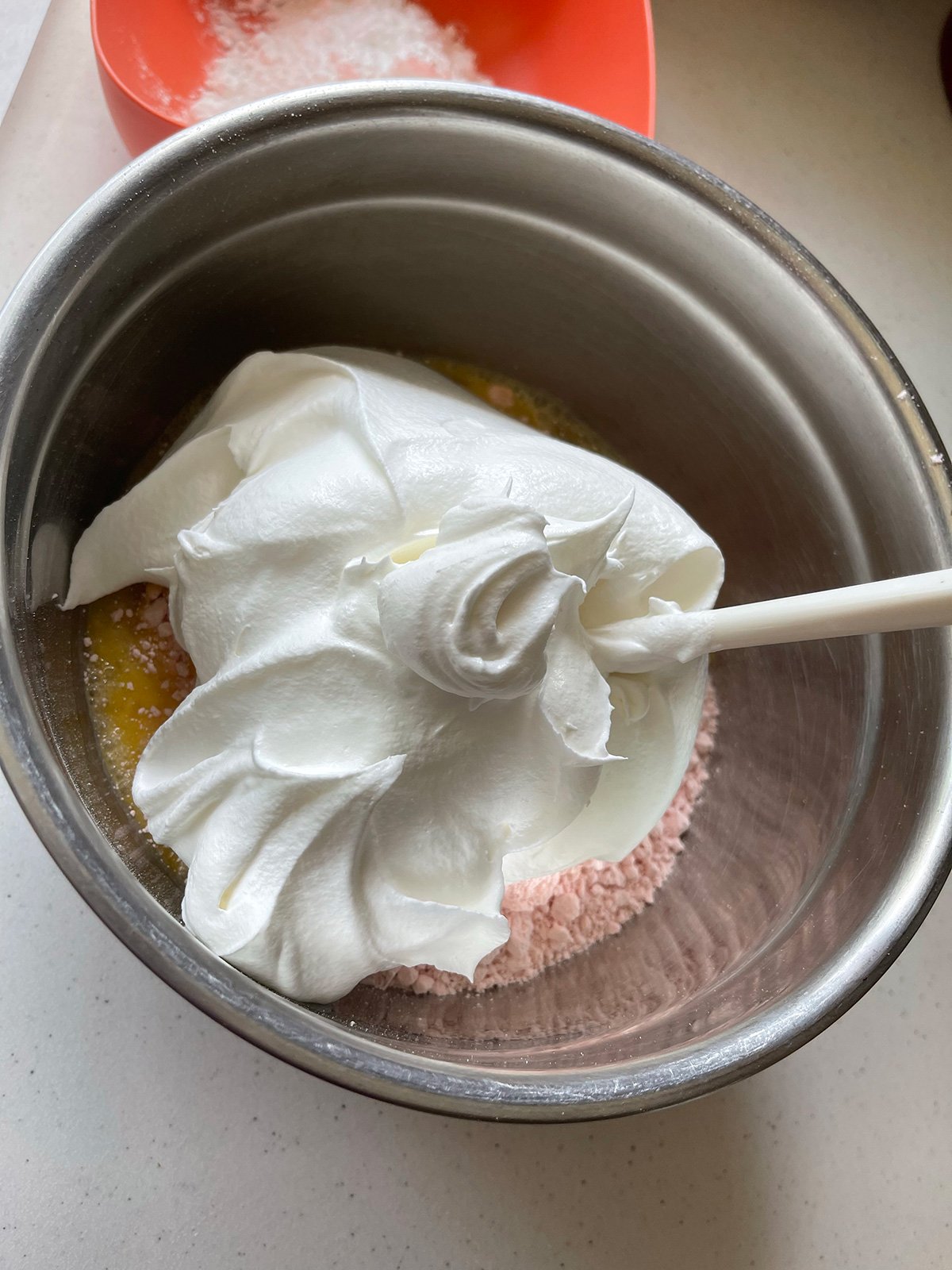 You will want to keep stirring until all of the ingredients are all mixed and blended together. If you are lazy when it comes to stirring, you can also use a stand mixer if you want to make this step super easy! Once you have your batter ready, you can begin the fun part of making these delicious cookies that are super easy to make!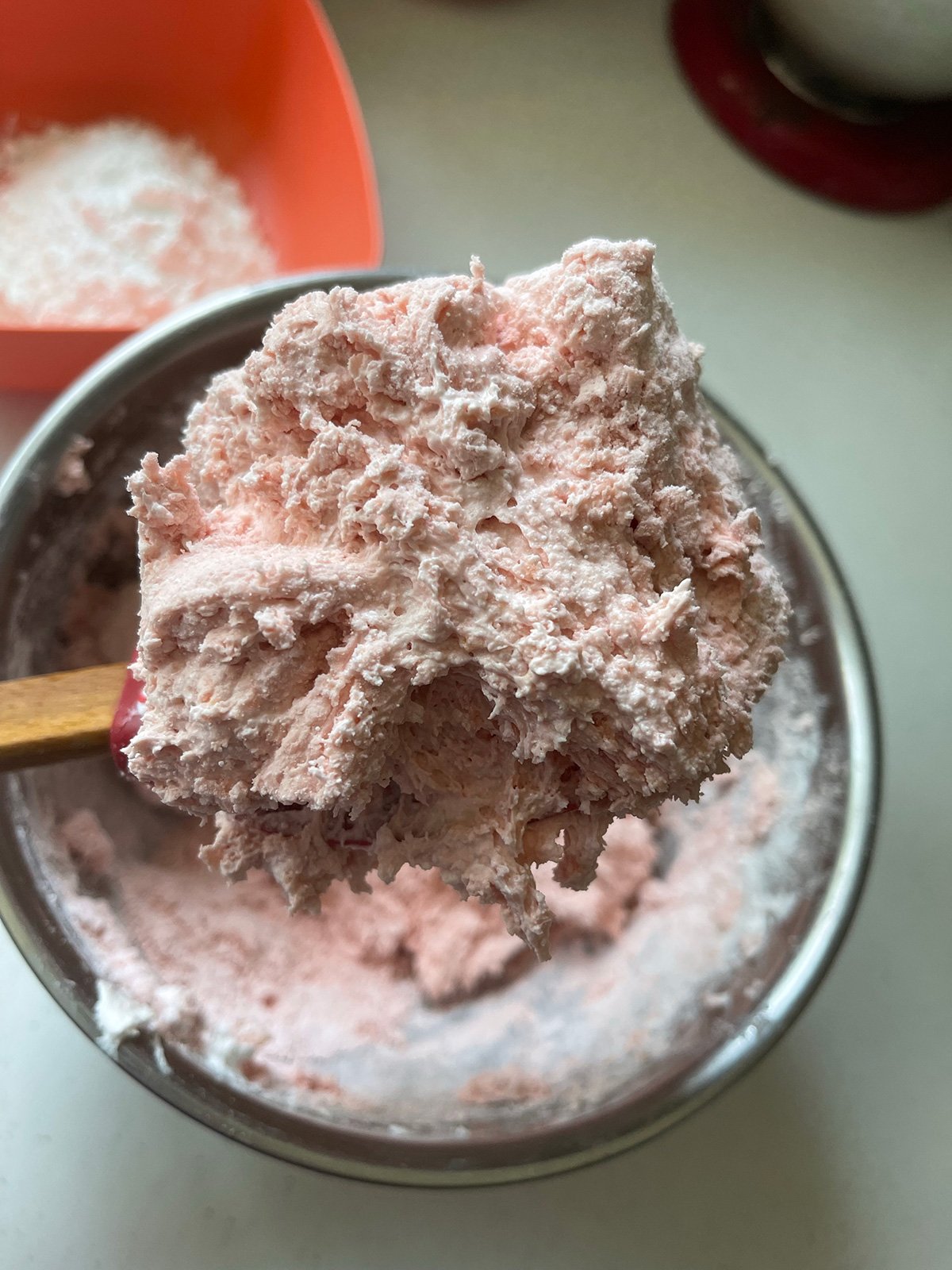 Once all of these simple ingredients are all blended together, you will want to take a spoon or make a small cookie scoop and small balls that you will roll around in your bowl of powdered sugar. Don't worry about making them perfect ball shapes either.  Once you roll your cookie dough in the powdered sugar, place it on your cookie sheet. You will want to keep those cookie dough balls at least 1 1/2 inches apart to give them room to spread.  I like to use parchment paper on my cookie sheets for easy cleanup but it is not required if you don't have it.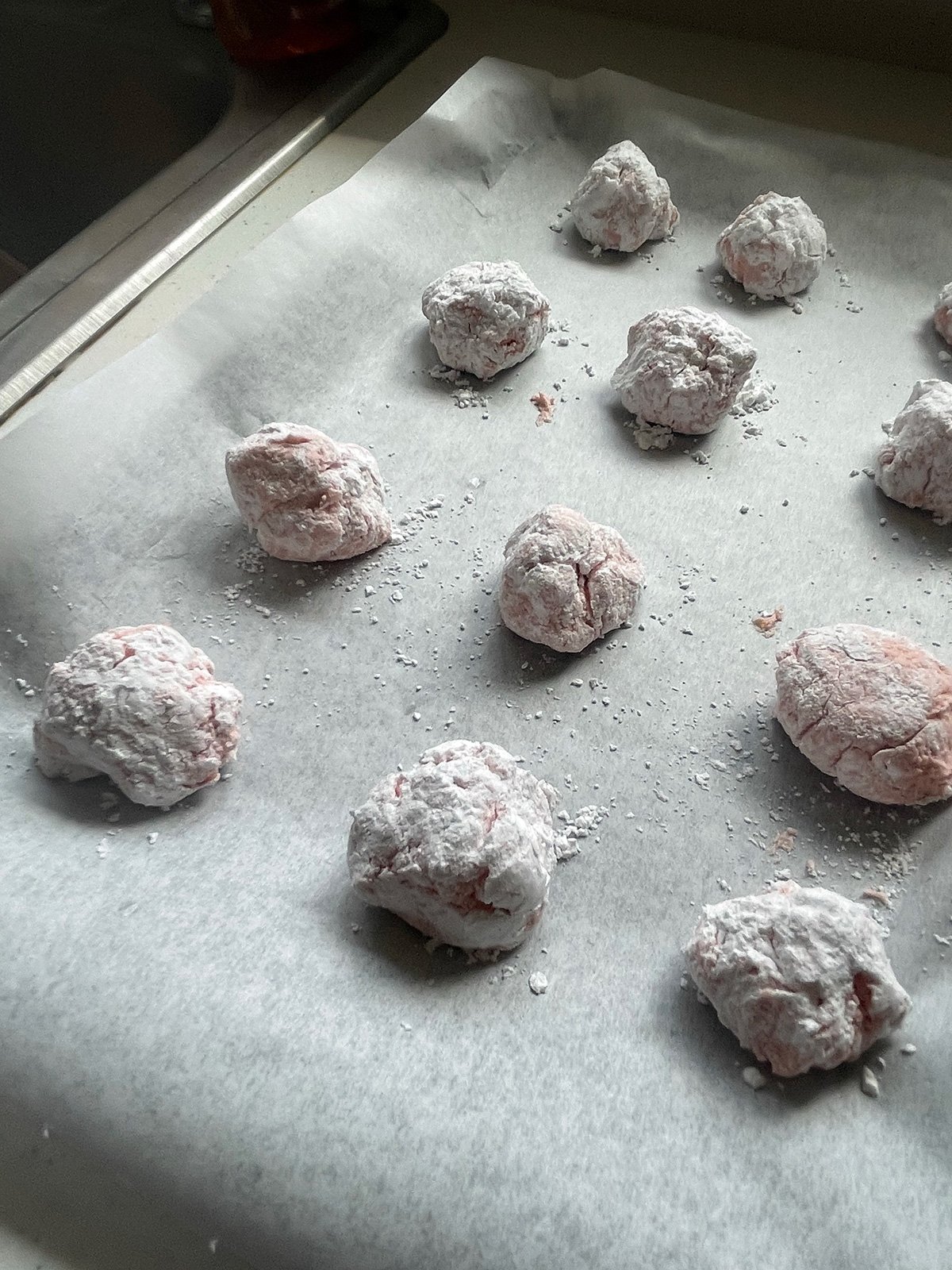 Next you will want to put your baking sheet in you preheated oven and bake for 8 to 10 minutes or  until your cookies look like they are beginning to golden on the bottom. Remove from oven and allow the cookies to remain on the baking sheet for at least another 2-3 minutes before moving to a cooling rack. Doesn't this sound like a super and EASY cookie recipe that doesn't take much effort?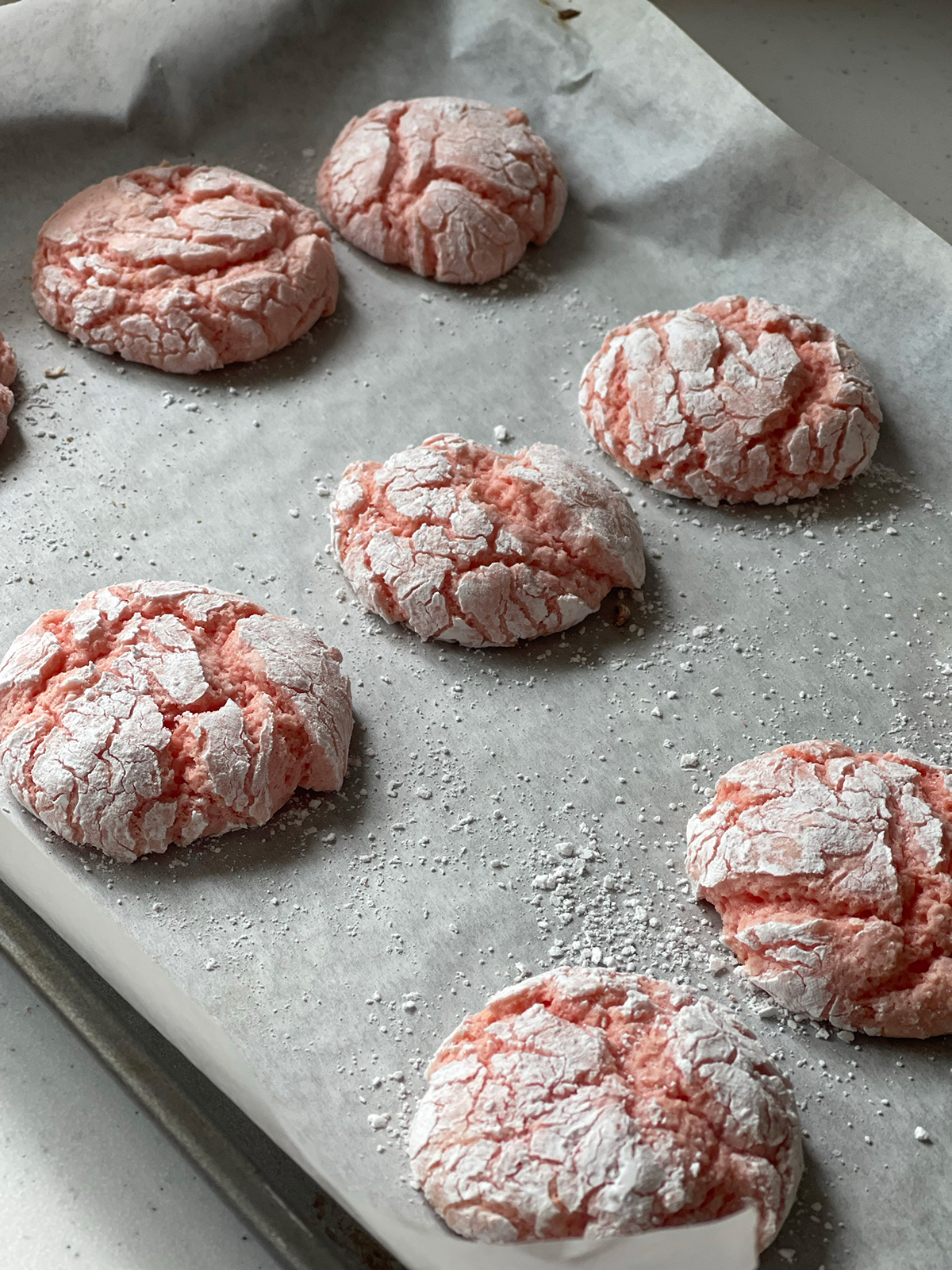 These cookies are PINK and taste like strawberry but this is just one of the variety of flavors that you can pick. It all depends on the flavor cake mix you decide to use. You can also use a lemon cake mix to make some lemon crinkle cookies. If you would rather have some PURPLE cookies you can always use a white cake mix and add a few drops of purple food coloring. This is an easy recipe that you can make without a whole lot of effort. It might be the cookie you can add to your next cookie exchange. 🙂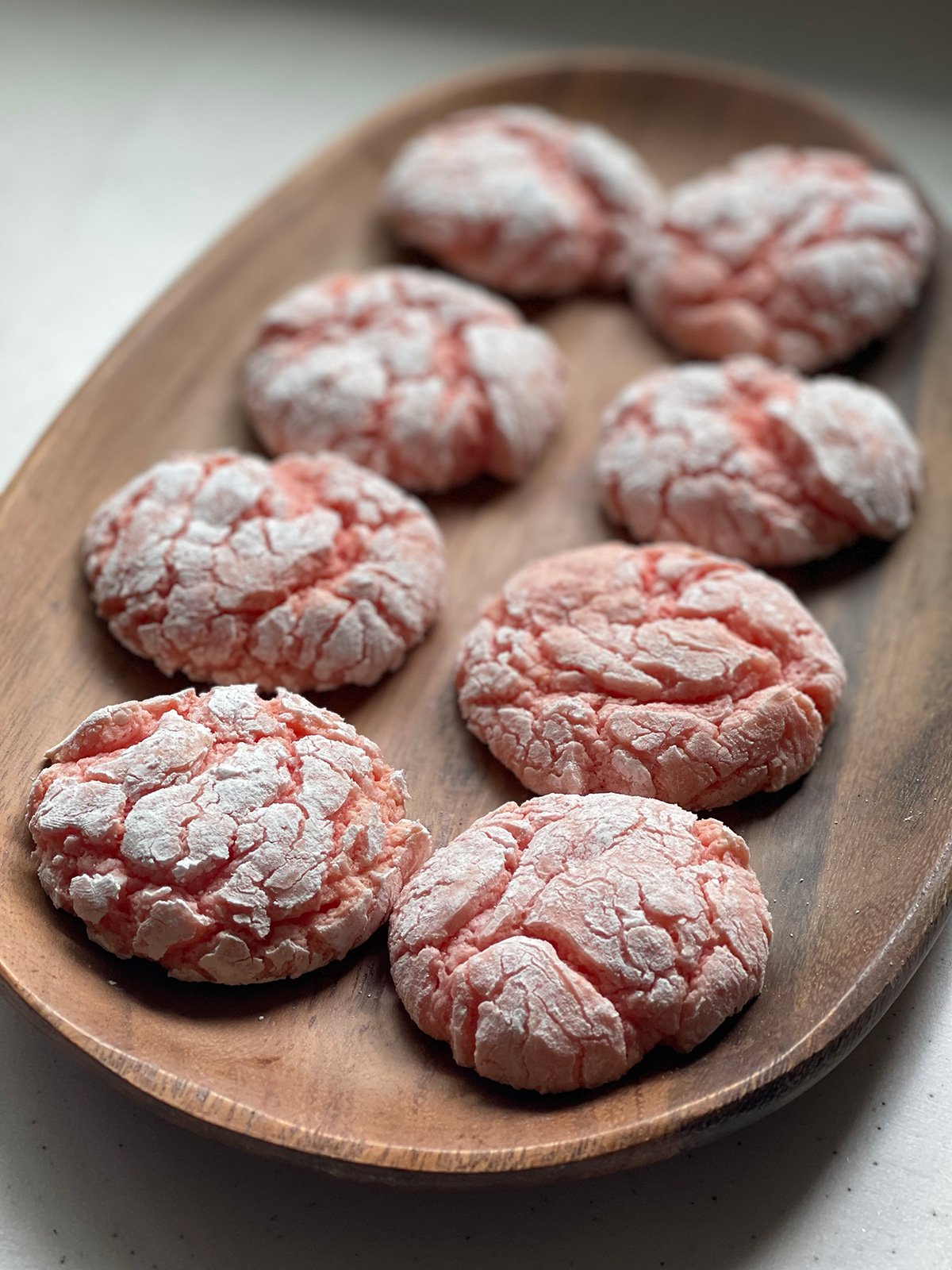 Ready to make this delicious recipe? Be sure to print the recipe below…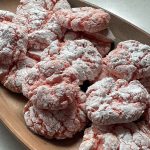 Easy Cool Whip Cookies Recipe
Ingredients
1

Box

Strawberry Cake Mix

standard cake box mix

1

Egg

8

oz

Cool Wip

1/2

cup

powedered sugar
Instructions
Preheat your oven to 350 degrees.

In a large mixing bowl add your box of cake mix. In a seperate bowl, mix egg with a fork and add egg into bowl withh cake mix. Add Cool Whip.

Stir all ingredients until well blended.

Place the powdered sugar in a small bowl. Using a spoon or a small cookie scoop, drop about a tablespoon of dough into the powdered sugar and roll around to make a ball.

Place powdered dough balls onto a baking sheet lined with parchment paper. Meke sure to keep about 2 inches of space inbetween your cookie dough balls to allow them to spread while baking.

Bake at 350 degrees for 8-10 minutes or until bottoms of cookeis begin to look golden. Remove from oven and keep on baking sheet for an additional 2-3 minutes to allow them to finish baking.

Move to cooling rack. Once cool, ENJOY!
Planning on keeping these to snack on? You can keep your Cool Whip Cookies in an airtight container at room temperature up to five days.