One of my favorite side dishes to make is a pasta salad! These are perfect for making for a side dish at home, an appetizer and they are PERFECT to bring to potlucks. Summer is only a month away which means there will be lots of fun activities happening where you may want to make up a quick dish to bring.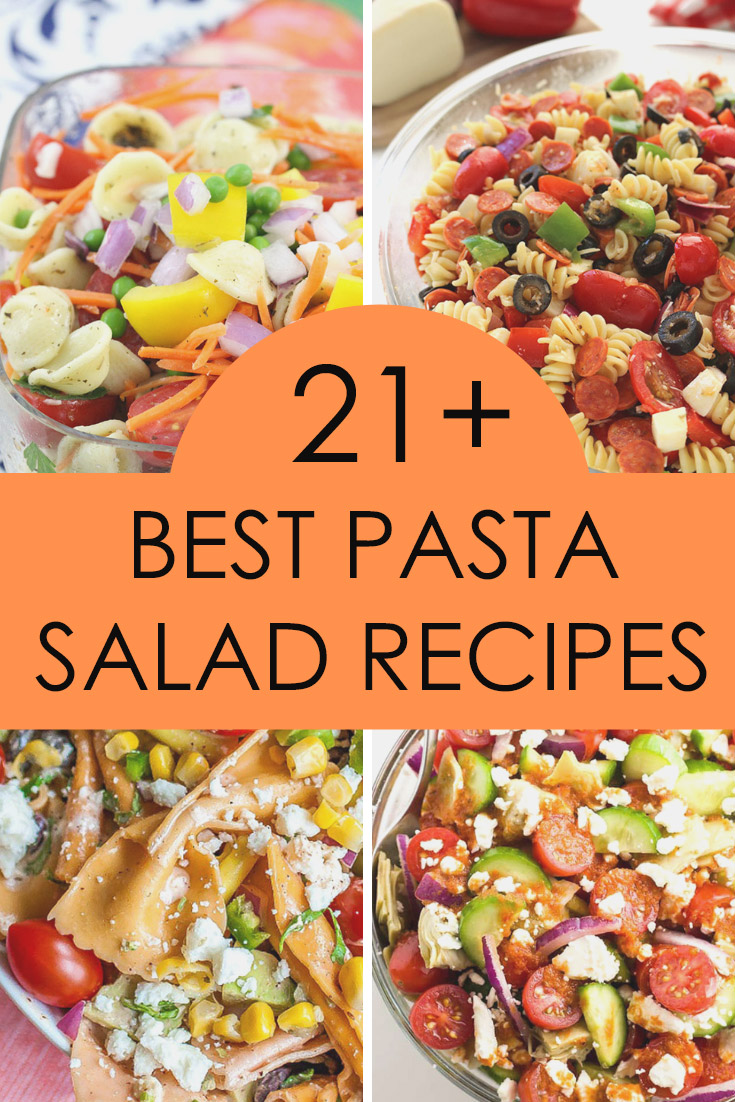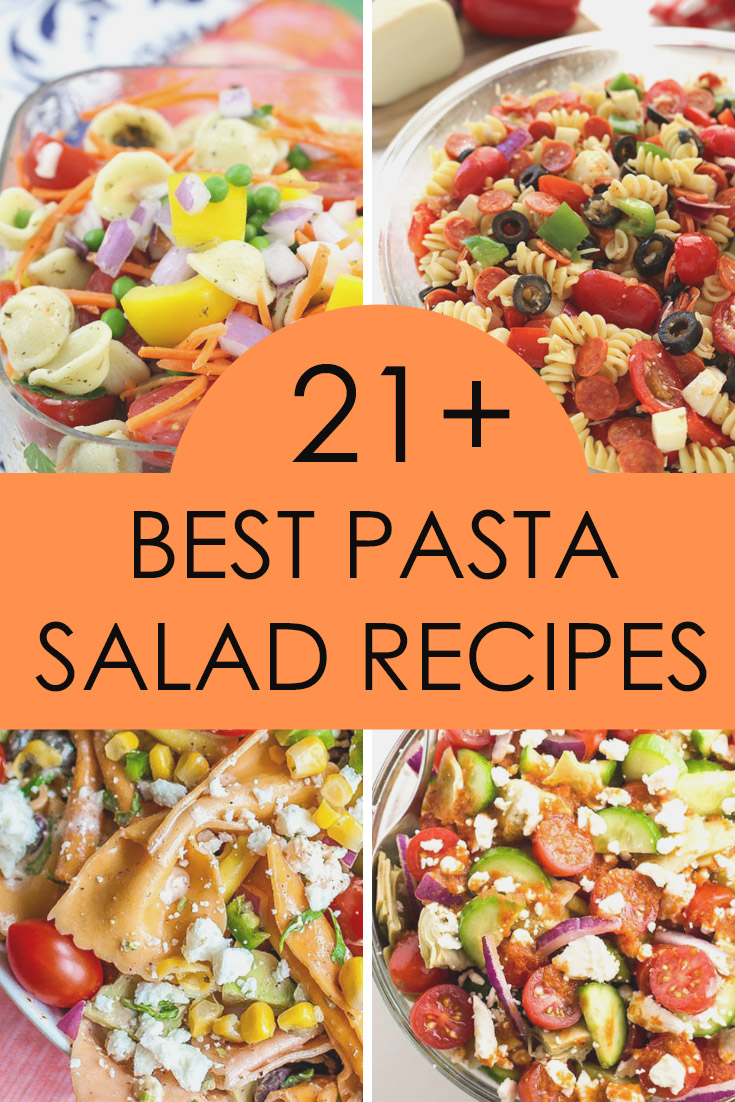 Below you will find some of the Best Pasta Salad Recipes…
A taste of summer is what Asparagus Tortellini Pasta Salad brings to the table. Loaded with deliciousness this side dish is ideal for grilling or parties.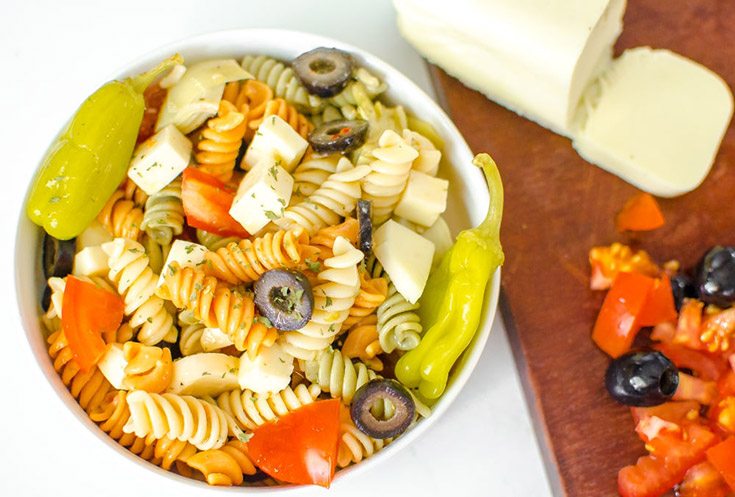 This easy summer Italian Pasta Salad recipe is fresh and flavorful– Whether for a picnic or potluck, it's sure to be a crowd pleaser!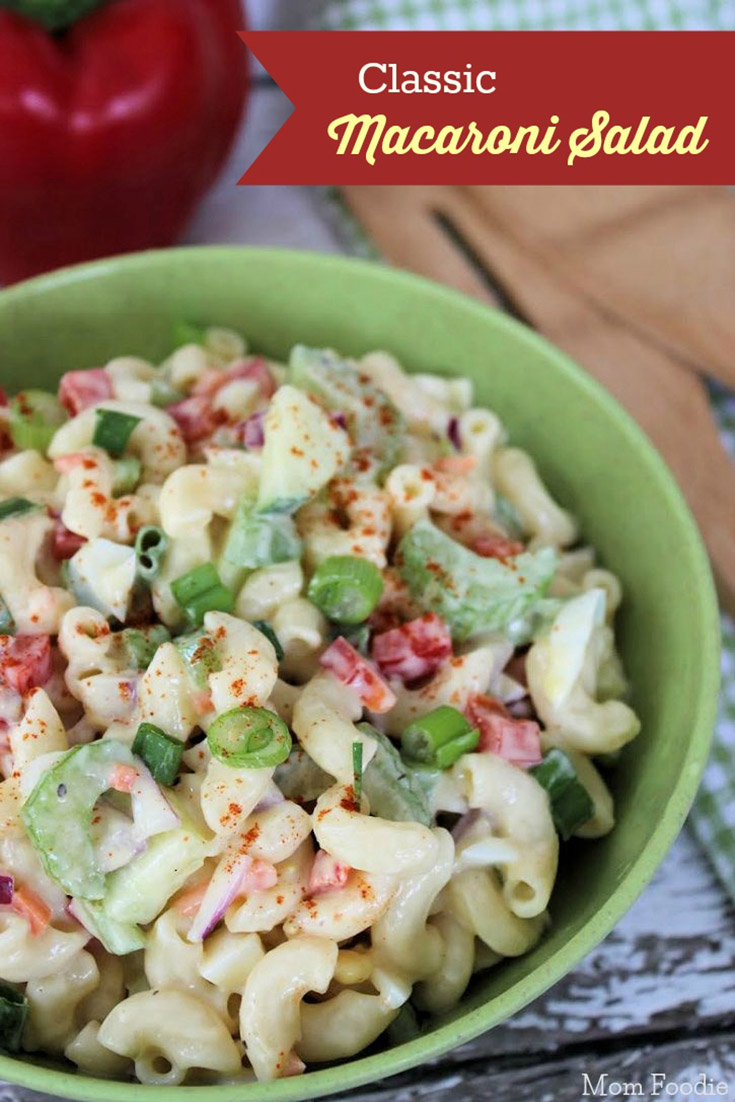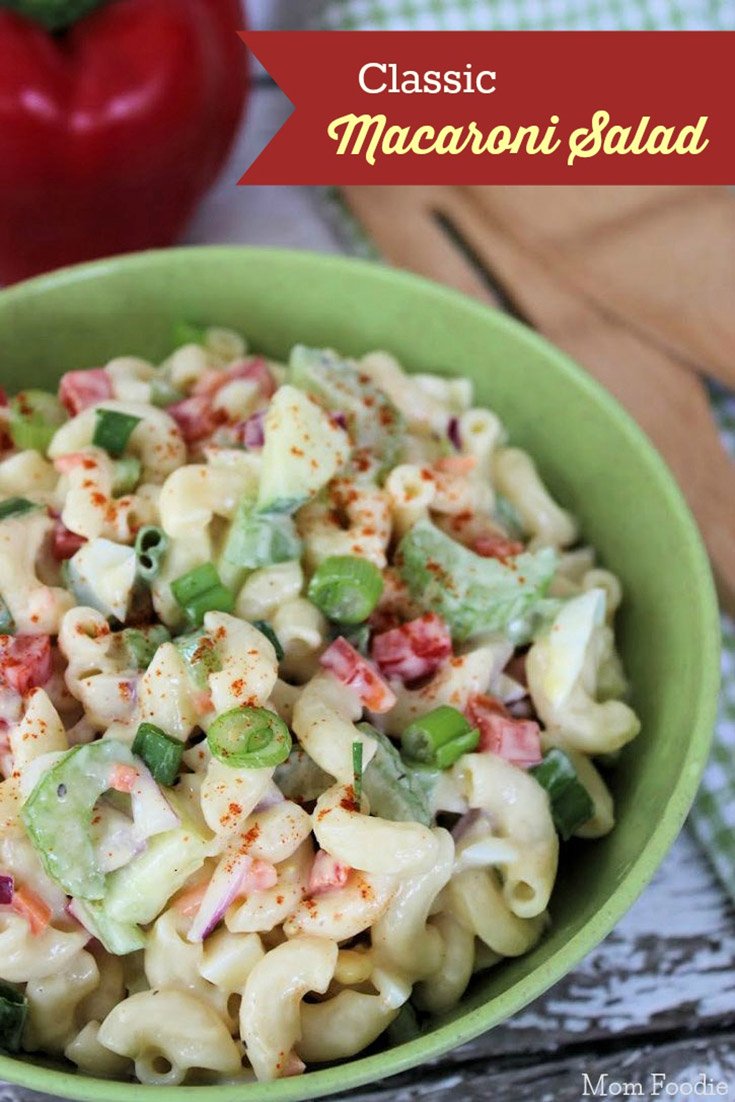 You can't go wrong with a classic traditional macaroni salad. It has celery, bell pepper, onion, carrots and more for a dish that everyone will be putting on their plate.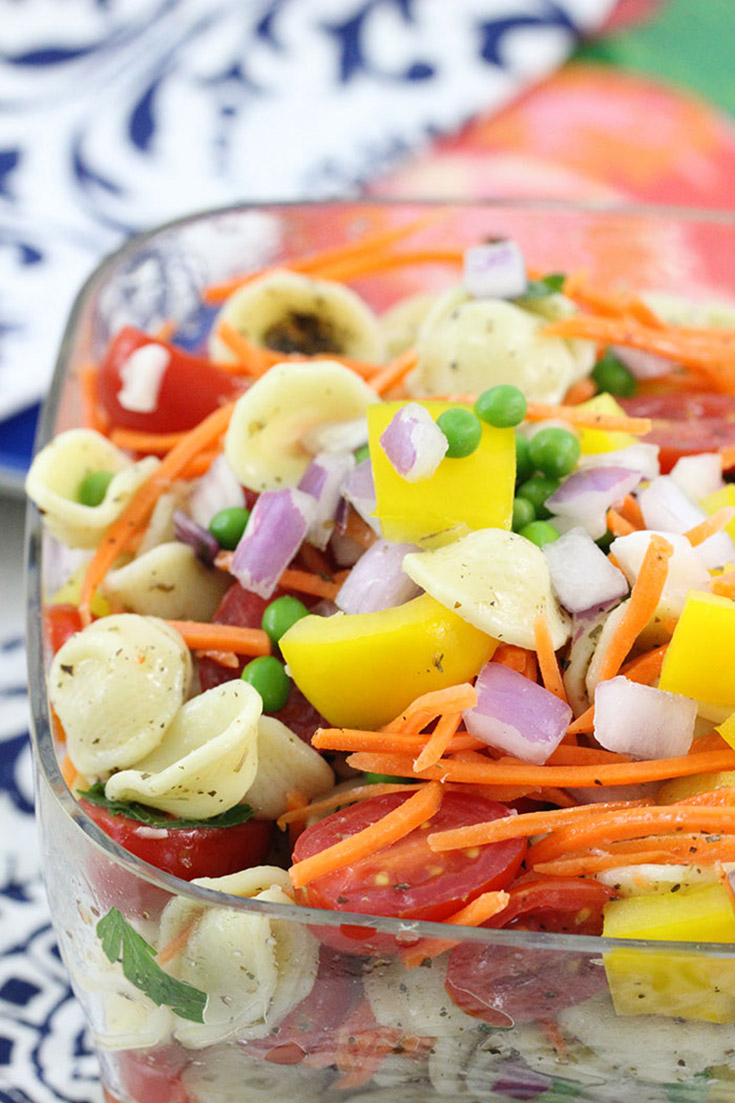 They say to eat a rainbow of vegetables! This pasta Rainbow Pasta Salad is perfect for those looking for a salad that is colorful with lots of flavor!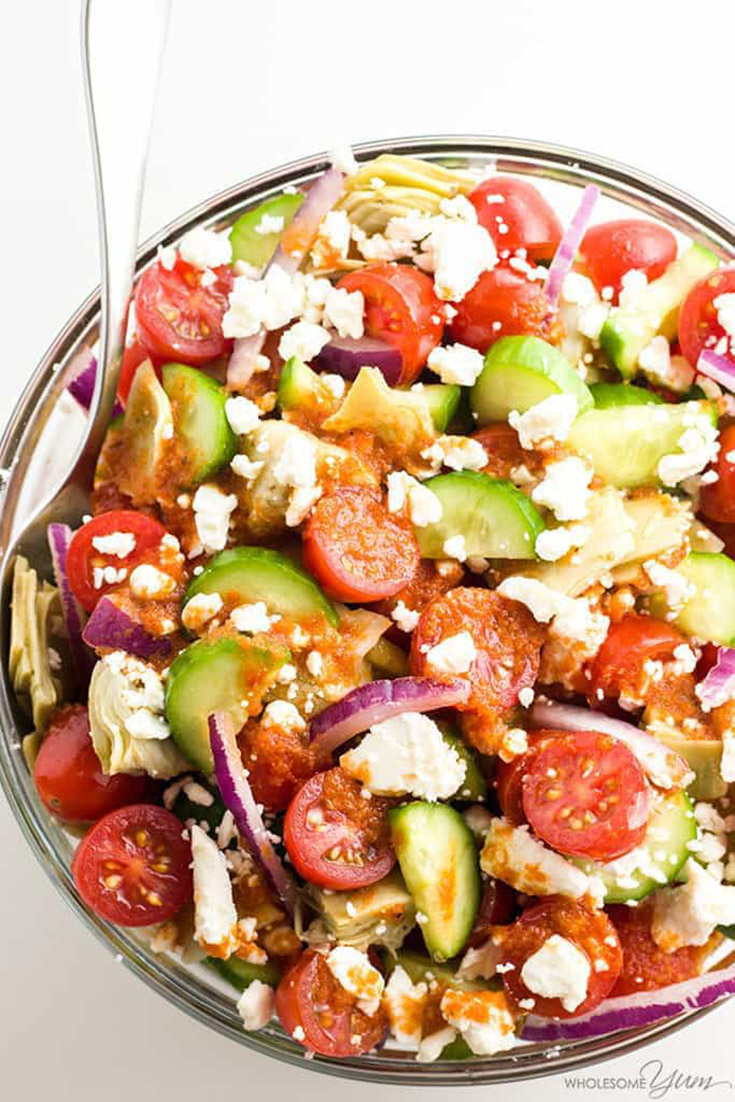 The flavors in this salad are so tangy and refreshing – just perfect for the heat! This Mediterranean Salad recipe with Sun-Dried Tomato Vinaigrette uses common ingredients and is super easy to throw together in just minutes.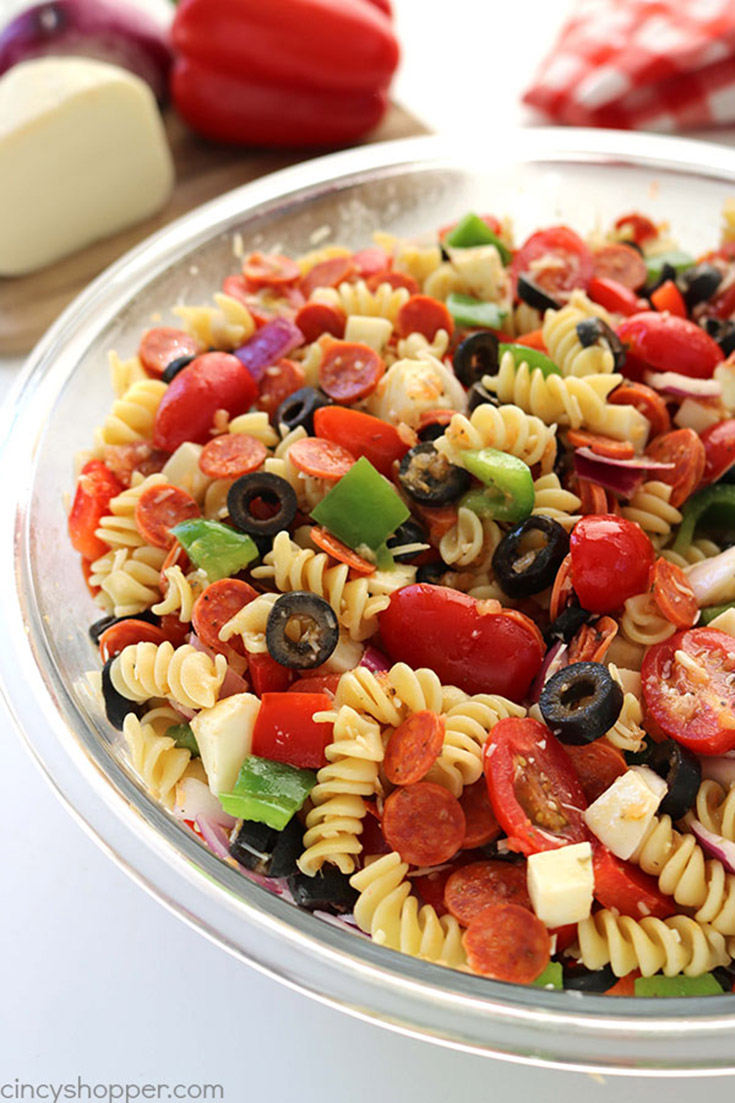 If you love the flavors in pizza you are going to love this Pizza Pasta Salad. You make this dish with your favorite pasta, red onion, red pepper, green pepper, black olives, mini pepperoni and a couple different cheeses!

This Bacon Ranch Chicken Salad is perfect for those wanting a pasta salad with some protein and veggies! This is a side dish that is good any time of the year!
Summer Pasta Salad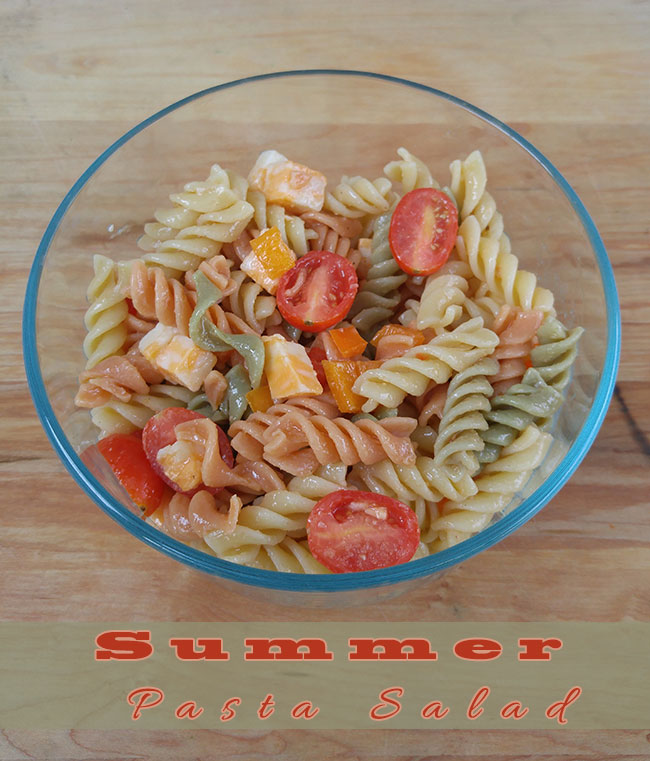 This Summer Pasta Salad is easy to make and full of flavor making it perfect for your next potluck. This recipe is great for those that love pasta with a little Balsamic Vinaigrette.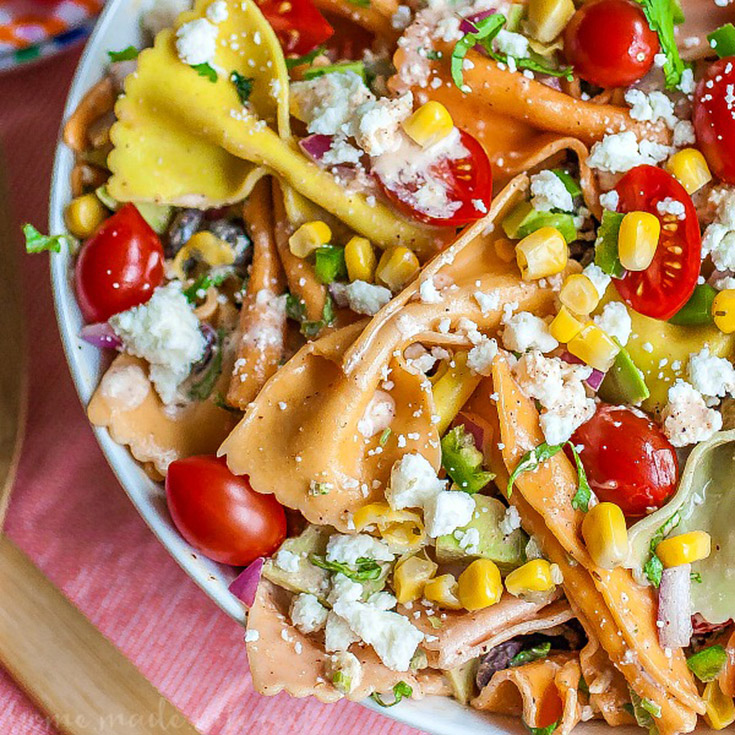 Want to put a twist on pasta salad? Try this Mexican Pasta Salad with Creamy Chipotle Lime Dressing! This multi-colored pasta and bold southwest flavors makes this this an awesome summer side dish.
More Pasta Salad Recipes: