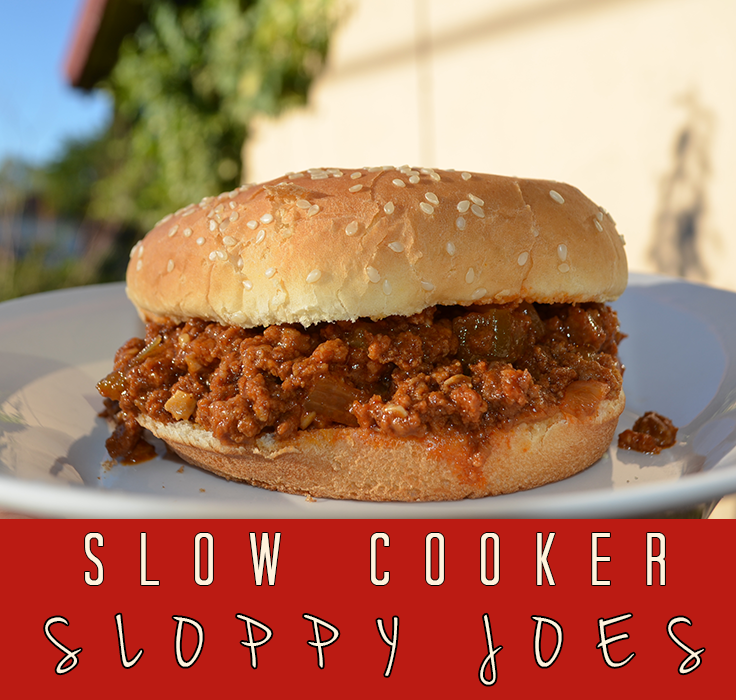 When I was a kid I remember that I enjoyed sloppy joes. It was a food that was good and if you dropped some on your shirt or had some left on your face it was okay, it was from a sloppy joe and it was okay to get messy. Things haven't changed, I still love my sloppy joes!
I will admit that most time that I make sloppy joes, the sauce comes from a can.  This is one of the foods that I consider "easy" meals and something that I don't put that much time into making. Since I do love to cook from scratch and am always looking for a reason to use my slow cooker, I decided to make sloppy joes in it! Now for the recipe…

Slow Cooker Sloppy Joes
Author:
ThisMomCanCook.com
A recipe for sloppy joes using a slow cooker.
Ingredients
2 lbs ground beef
¾ cup chopped onion
1/ cup chopped bell pepper
½ cup chopped celery
1 tbs minced garlic
½ cup water
1¼ cup ketchup
2 tbs brown sugar
2 tbs mustard
2 tbs vinegar
2 tbs Worcestershire
2 tbs chili powder
Pack of hamburger buns
Instructions
In a skillet add the ground beef and cook on medium heat for 4-5 minutes until just browned. Drain fat.
Add all remaining ingredients in skillet and stir until well mixed. Transfer ingredients to slow cooker and cook in low heat for 4-6 hours.
Serve on hamburger bun and enjoy!
When is the last time you had a sloppy joe?