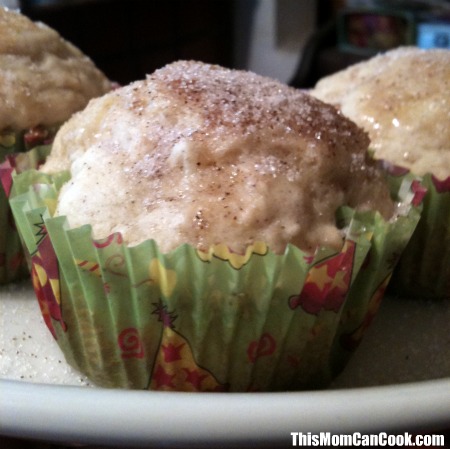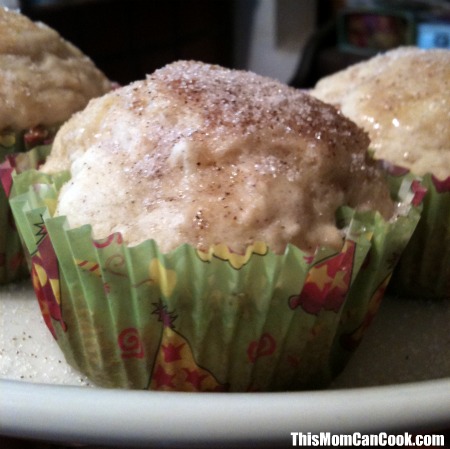 I have been making Snickerdoodle cookies for years! Today I made Snickerdoodle muffins and boy were they YUMMY…. I can't wait to make these again. I thought I would share the recipe with you too!
Recipe: Snickerdoodle Muffins
Ingredients
1 1/2 cups flour
2 tsp baking powder
1 tsp sea salt
1/2 cup sugar
3/4 cup oats
1 tsp vanilla
1 egg
4 tbsp butter (softened)
1/4 tps nutmeg
1/2 tsp cream of tartar
1 tsp cinnamon
1 cup milk
Instructions
Mix dry ingredients
Mix egg, butter, vanilla and milk and then combine with dry mix.
Fill 2/3 cup in each muffin tin. Bake at 400 for 12 to 14 minutes
Optional – Once out of oven, brush top with melted butter and sprinkle with cinnamon/sugar mixture.
Number of servings (yield): 12
My rating 5 stars:  ★★★★★ 1 review(s)
Enjoy!