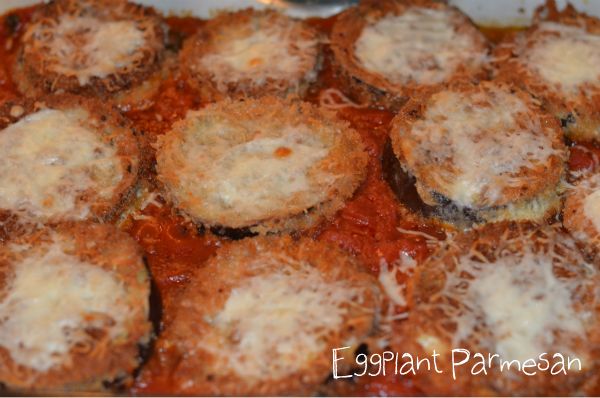 I have been trying to add more vegetables to our meals and decided to make some eggplant parmesan last night! I bought an eggplant at the farmers market and wanted to put it to use whether I was the only one eating it or not.
If you like eggplant, be sure to try my recipe for Eggplant Parmesan.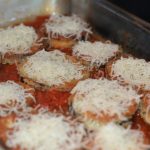 Eggplant Parmesan Recipe
Ingredients
1

large eggplant

around 8oz

2

eggs

beaten

1

cup

flour

1 1/2

cups

Panko breadcrumbs

1

TSP

Sea salt

6

TBS

vegetable oil

1

jar spaghetti sauce

16oz

1

cup

Mozzarella cheese

1/4

cup

Parmesan cheese
Instructions
Wash eggplant and cut in 1/4 inch round slices. Sprinkle each slice with salt and place in a coriander for 25-30 minutes. This will allow the vegetable to sweat which helps to remove bitterness.

Remove eggplant slices and place on plate lined with paper towel. Place another paper towel on top of slices to absorb sweat.

Place flour, eggs and breadcrumbs in 3 separate bowls. Add Parmesan cheese to breadcrumbs and mix.

Dip slice into flour, then eggs, then breadcrumbs. Then fry each in a skillet over medium heat with 3TBS vegetable oils for about 2 minutes on each side or until golden brown. Place on plate with paper towel to absorb excess oil.

In a 13x9 baking dish, add spaghetti sauce and spread evenly. Place each slice in dish and top with Mozzarella cheese.

Bake at 375 degrees for 15 minutes.

Remove from oven and enjoy!
Here are some photos of me making our yummy eggplant parmesan!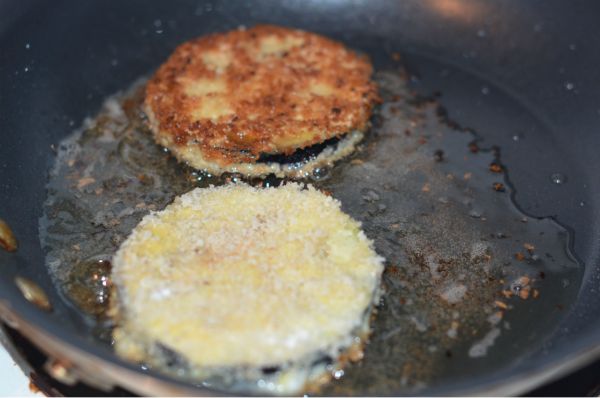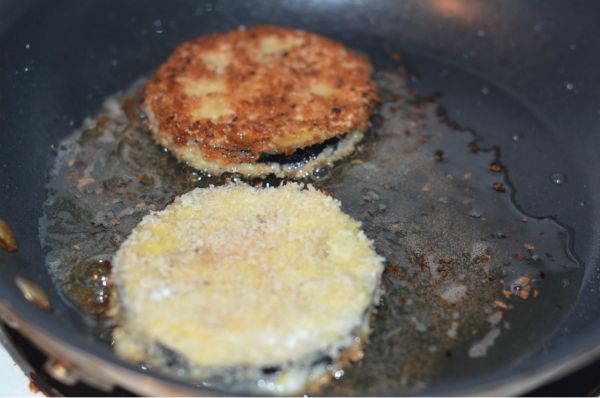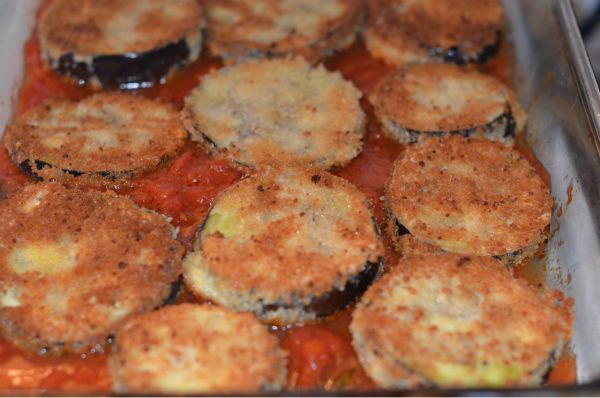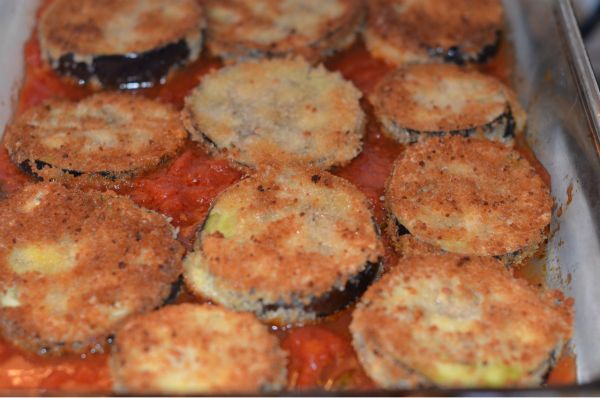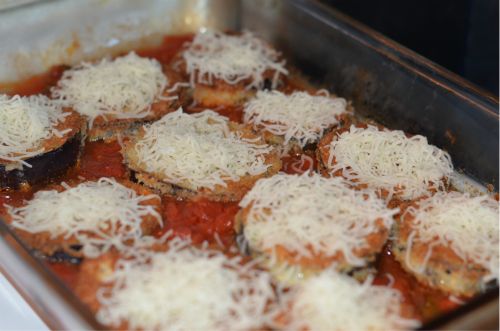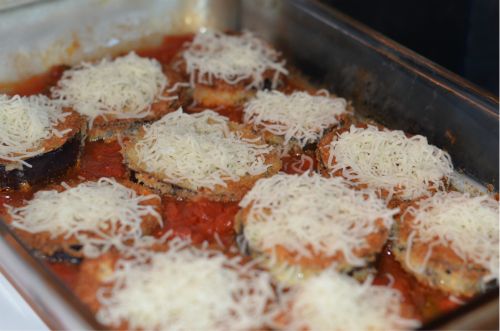 So do you like eggplant? I would love to hear your thoughts!