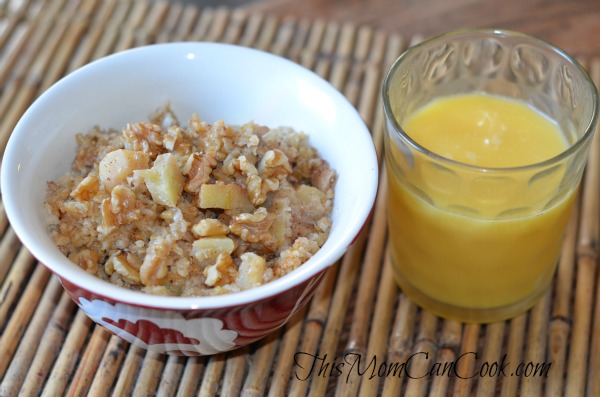 One thing I LOVE for breakfast is oatmeal. I don't eat it all the time, but I always have oatmeal on hand when I want something healthy to eat in the morning that is going to fill me up. There are times when I have had oatmeal for lunch and dinner too! Oatmeal doesn't necessarily have to be eaten for breakfast.
This year I set a goal to eat healthier. I am trying to avoid eating out when possible and planning on trying some new healthy foods this year that I haven't tried yet. This weekend I made some steel oats in the crockpot with ingredients I bought at SaveMart for the first time. I have a friend who makes steel oats often and has told me that they are better than the regular oats that I am used to making, so I had to give them a try.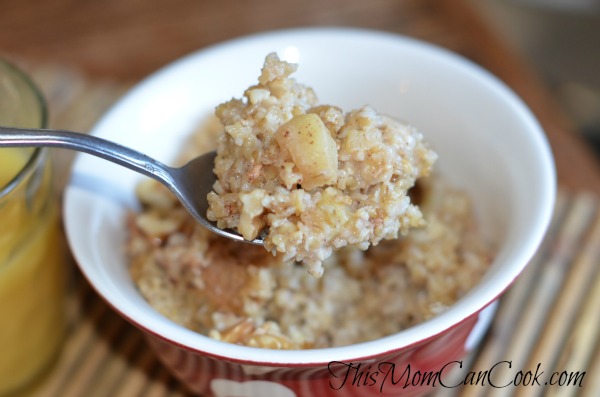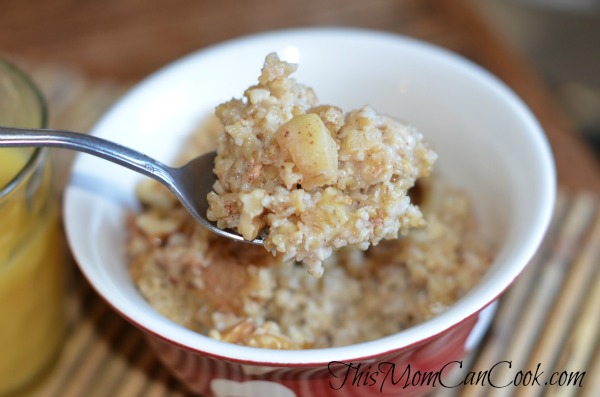 I normally prefer apple cinnamon oatmeal, so I used pieces of apple and cinnamon in my steel oats and topped it with some crushed walnuts. The ending results came out pretty well. I will be definitely be making these again and will probably try different fruit and nut variations to see what tastes the best.
If you have been wanting to try steel oats, here is a simple recipe to get you started: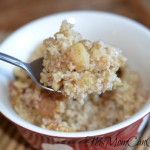 Crockpot Apple Cinnamon Steel Oats Recipe
Ingredients
2

apples peeled and cut in cubes

1 1/2

cups

milk

1

cup

steel cut oats

2

TBS

brown sugar

1 1/2

TBS

unsalted butter

cut in small pieces

1/2

tsp

cinnamon

1/4

tsp

salt

1/4

cup

chopped walnuts

for garnish
Instructions
Spray slow cooker with non-stick cooking spray to avoid oats from sticking when cooking.

In a large bowl add ingredients, except walnuts and stir together to mix.

Add ingredients to slow cooker and cook on high for 2 hours, then reduce to the low setting for 2 hours. You can also choose to cook this overnight by putting on low setting for 7 hours.

Remove from crockpot and top with walnuts. You may also choose to drizzle maple syrup or honey on top to give it extra flavor.
What I like about this type of oats is the ability to re-heat. I can't say that I have ever saved instant oatmeal for the next day, but with these steel oats you can put them in the fridge and use them for breakfast the next day!
 Have you ever tried steel cut oats?
Disclosure – I received a gift card by the manufacturer or representing PR agency to purchase ingredients for this recipe. These opinions expressed are my own opinions and are NOT influenced by monetary compensation.