Since it has been HOT this summer, there have been days where the kids and I want something cold and refreshing like popsicles or ice cream. I was recently surfing recipes online and found a peach ice cream recipe that included only 3 ingredients. I like simple so I had to try!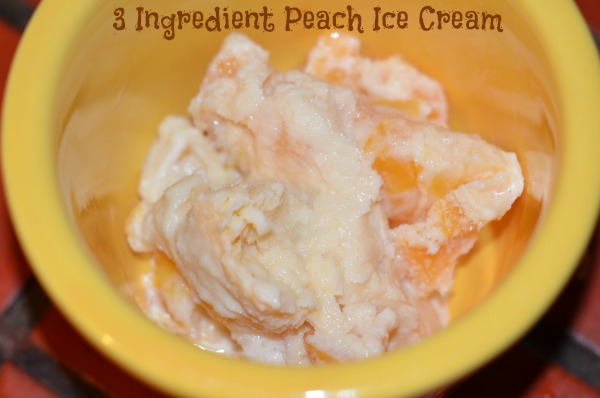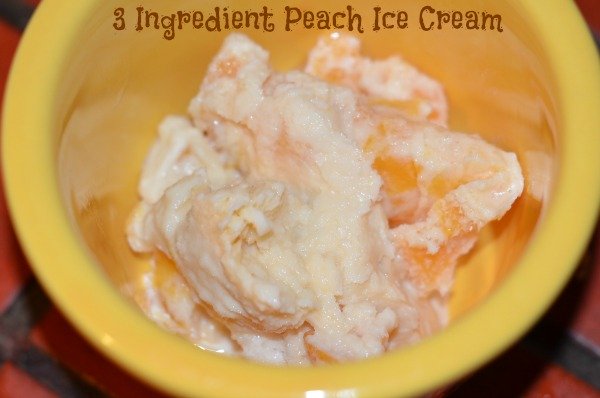 The three ingredients that this recipe included where three items I almost always have in my pantry. That would be condensed milk, sweetened milk and of course canned peaches. Last weekend I decided to give this recipe and came out tasting great.
Now this isn't gourmet ice cream, but for those craving ice cream and don't want to go to the store, this can be something you can make to satisfy your cravings. For those that want to give it a try like me, the instructions are pretty simple.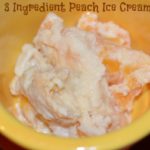 3 Ingredient Peach Ice Cream
Ingredients
14

oz

can condensed milk

12

oz

can evaporated milk

15.5

oz

can of sliced peaches

drained
Instructions
Cut each slice of peach into 3-4 pieces and set aside.

In a mixing bowl add evaporated milk and blend on high speed about 1-2 minutes. Add condensed milk and mix well.

Add peaches, mix and then pour into a container that has a lid. Place in freezer for at least 3-4 hours to allow contents to freeze.

Remove and enjoy!

As I mentioned earlier, this recipe wasn't my clever idea. I actually got the recipe from Homemaking Hacks that I had to try and share. This site has a ton of other recipe ideas I would like to try too!