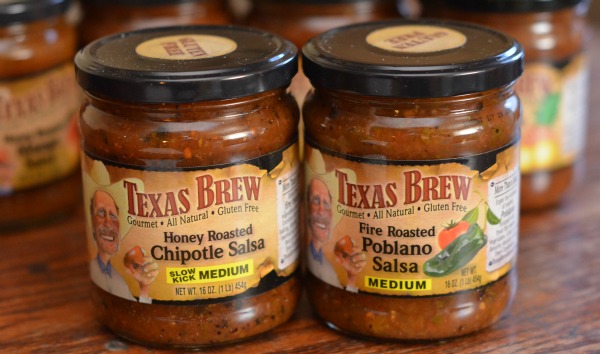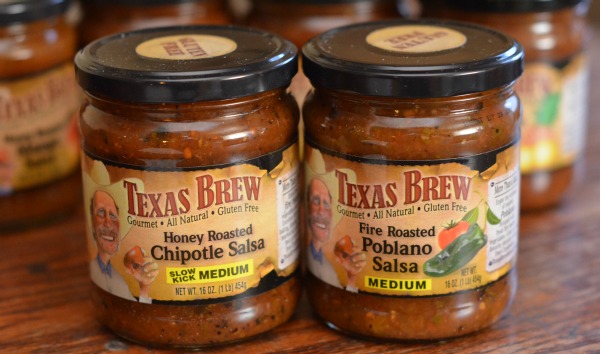 When it comes to snacking, I love me some chips and salsa. I like salsa mild and I also like it hot. After eating some of the YUMMY salsas from Texas Brew, I can officially say that I like my salsa fruity too!
Texas Brew has an awesome line of salsa that I have really been enjoying this past couple weeks. The salsa products contain fire roasted vegetables and fruit and are also Gluten Free! When I first heard about salsa with fruit I was a little skeptical, but I love to try new things so I started with the Texas Brew Honey Roasted Peach Salsa.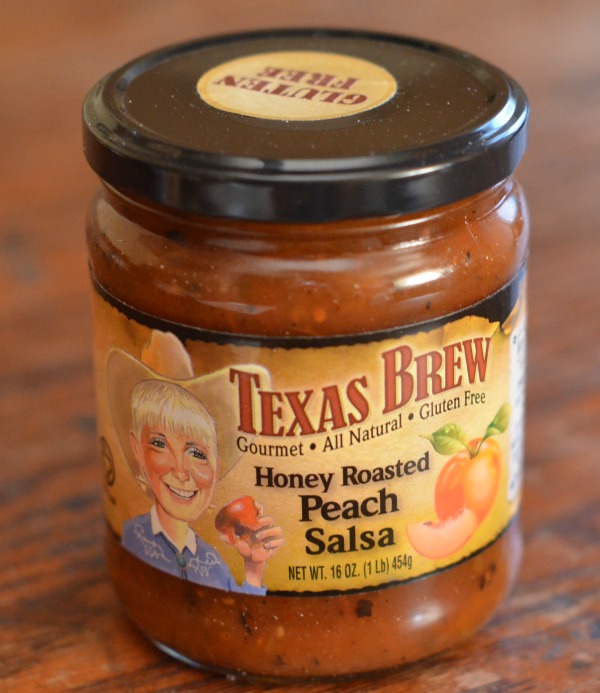 Again I was skeptical about eating this with my first bite. After I realized just how good it was, I was anxious to try the other flavors. My daughter recently had a birthday party where I put out bowl of chips and this salsa. I thought I would put some of this peach salsa in  bowl and see the reactions. I had a couple of my guests mention to me that they LOVED the salsa.
Since I LOVE to cook, you know that I have been cooking with this salsa too!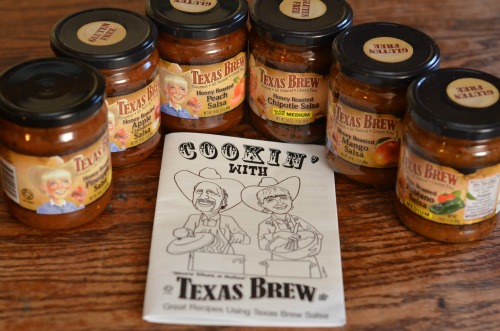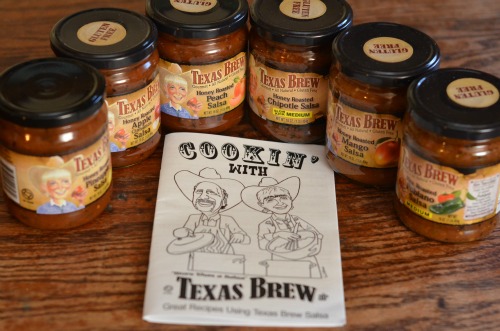 Since I cook chicken quite often, I have been using the Texas Brew Salsas that I received to give my chicken some flavor. What I have done with a couple meals is slice some chicken breasts and put them in a skillet. Then add about cup of the salsa to skillet and cook over medium-high heat until chicken is done. My kids love the fruity taste that it gives to the chicken. Texas Brew has a neat cook book that you can find online and download for FREE that includes some yummy recipes that include their products.
Although I love all the Texas Brew Salsa products that include fruit, I also like the Texas Brew Honey Roasted Chipotle Salsa. This salsa has a variety of the right spaces and is available in 3 different heat levels. I have been eating the Medium heat level and think its perfect.
To find out more about the Texas Brew Salsa, visit: http://www.texasbrewsalsa.com
Disclosure – I received the products featured above to facilitate you with this review .This post is not a paid post and the opinions stated herein are 100% my own.