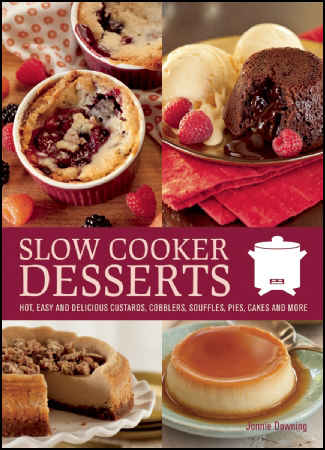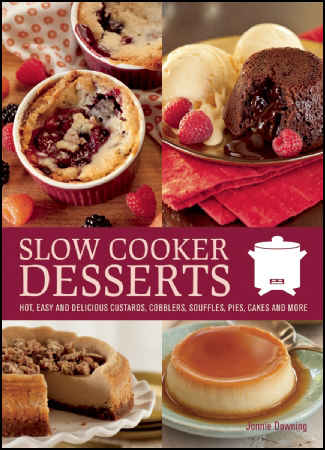 I really LOVE my slow cooker! I really enjoy being able to add ingredients in the morning and have a meal ready to eat later.
Not only can I make delicious breakfast, lunch or dinners in it, I can also make dessert. I have this cookbook Slow Cooker Desserts that is going to come in real handy when I want to make something sweet in my crockpot.
Here are the types of YUMMY recipes you will find in this book:
Cakes and cheesecakes
Cobblers, crisps and other fruit desserts
Custards and puddings
Fruit compotes, spreads, and sauces
Emergency desserts
The Slow Cooker Desserts has over 70 different yummy recipes you can try. Although not every recipe has a picture, the majority of the recipes do include full color photos to show you what the results could look like.
Here are just five of the recipes in the book I plan on making:
Chocolate Lava Cake
Triple Chocolate Brownies
Luscious Lemon Cake
Blueberry Cream Cheese Cobbler
Raspberry Chocolate Casserole
There are actually too many to list that I want to make. Like the Macaroon Brownie Bars sound pretty good too!
Right now you can get this cookbook on SALE on Amazon for only $9.96.
Disclosure – I received a copy of these books above to facilitate you with this review .This post is not a paid post but does contain affiliate links. The opinions that are stated herein are 100% my own.