I admit that I LOVE cooking, but trying new recipes sometimes involves buying ingredients like seasonings and spices that you don't normally buy. For those of you that like to cook like me, but hate shopping for all the ingredients just for one recipe, Fresh Dish might be handy to have in your bookmarks.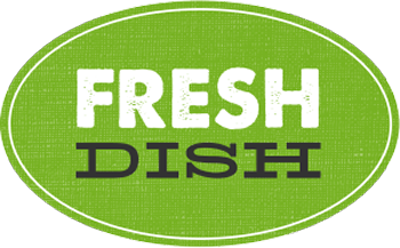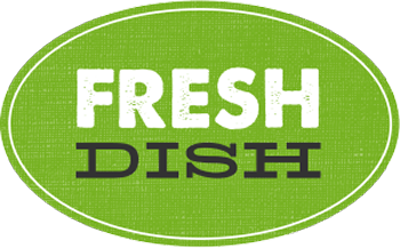 Fresh Dish is an online weekly DIY meal service that you can purchase all the ingredients for a meal and have them conveniently shipped  your front door. When you receive the box of prepped ingredients you will also receive a recipe card that will also give you the instructions on how to make the dish.
Below is the Fresh Dish Pan Seared Chicken Sausage With Pears meal that I received and cooked for my family: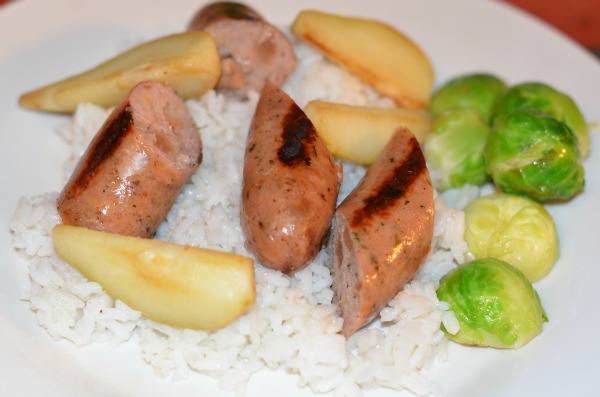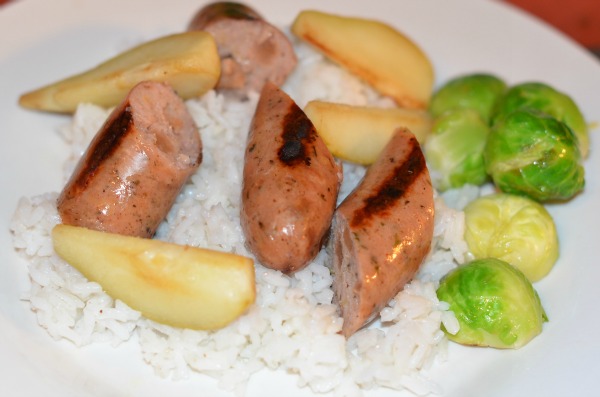 I like chicken sausage, but I will admit that I would have never thought to pair the sausage with pears. I am a fan of rice and I like brussel sprouts, so this dish was a hit for me. Using this service allowed me to cook a dinner that I wouldn't have normally cooked.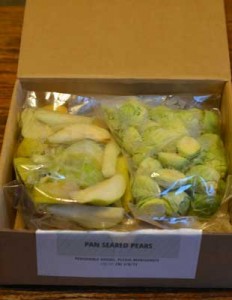 For those families that are limited with their time, Fresh Dish offers a different variety of meals that you can purchase each week that can be cooked and ready to eat in 30 minutes or less. I like that the meals change each week and they usually have some pretty good options. You can choose to purchase Dinners For Two or their Family Size that will save you more per meal when buying a larger quantity.
On the Fresh Dish website you can find out the difficulty level of each of the meals, the nutrition facts, what comes with the meal and of course the directions on how to make it. If you are on Pinterest, you can also find pictures of their cooked meals on the Fresh Dish Pinterest board. By viewing the pictures, you can get an idea of what the meals are supposed to look like when they are finished.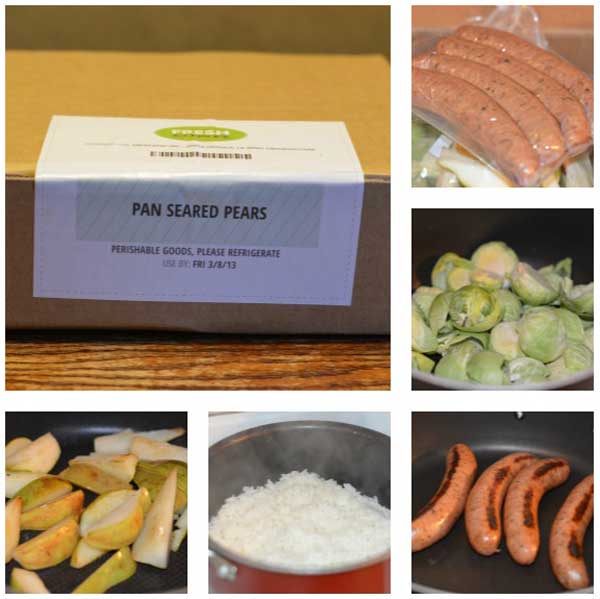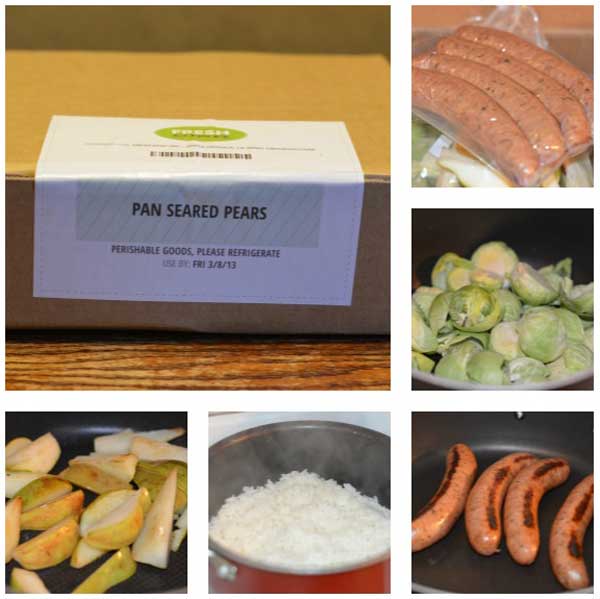 Currently you can find the following meals available on the Fresh Dish website for purchase:
Chicken Di Parma with Steamed Broccoli & Savory Orzo
Pork Chops with Apple Raisin Chutney
Spinach, Corn, & Cheese Enchiladas Verde
Lamb Meatballs with Pita Bread, Hummus, Tzatziki Sauce & Salad
To find out more about Fresh Dish, visit: https://www.freshdish.com.
Disclosure – I received the Fresh Dish meal featured above to facilitate you with this review. This post is not a paid post and the opinions stated herein are 100% my own.