"Disclaimer: This post has been sponsored by Horizon Organic, but the opinions stated herein are 100% my own"
When I am shopping, I will try to splurge the extra cost to buy organic. Sometimes I will buy organic meats, sometimes organic vegetables and other organic products I may come across when shopping.
Why should you shop organic? Here are a few good reasons:
Reduces the toxic load by keeping chemicals out of the air, out of the water, out of the soil and most importantly it keeps the toxic load out of our bodies.
Will help to protect our future generations. If you are looking to help your children's future and their children's future, try to buy organic when possible.
Taste much better & healthier. You will find that some organic produce will be taste much better, be  lower in nitrates and higher in antioxidants.
I have a cute little Horizon Organic video I would like you to watch that highlights the specific foods that you should be buying organic when shopping for your groceries.

I am a mom that LOVES to save money whenever I can. I definitely use coupons when I shop for groceries and have a ton of coupons clipped at home for my future purchases. For those of you that are fans of the Horizon Organic products be sure to signup for their mailing list so you can receive some money saving Horizon Organic coupons. If you already use the products, it only makes sense to save on your future purchases!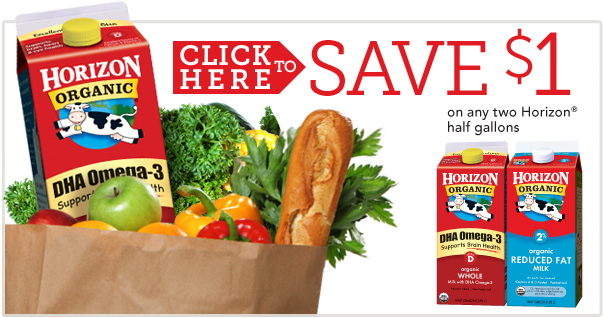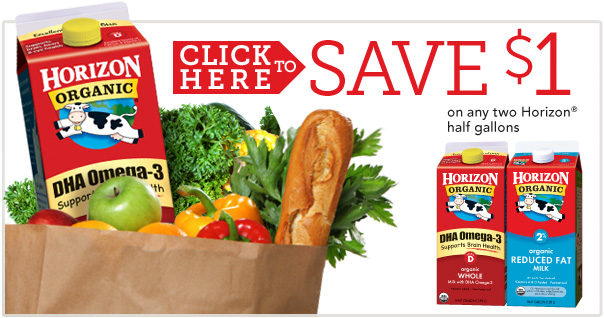 What do you buy organic?