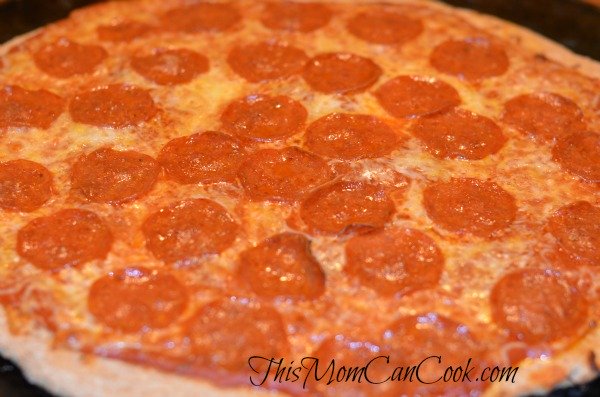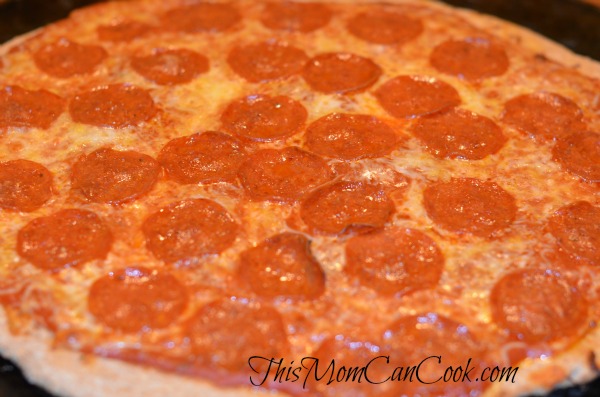 This last couple months I have been really trying to make a good pizza from scratch. We love pizza but good pizza usually comes with a price. With the help of my KitchenAid 7-Quart Stand Mixer, making homemade pizza dough is pretty easy and I am having fun trying different combinations of sauces, toppings and spices.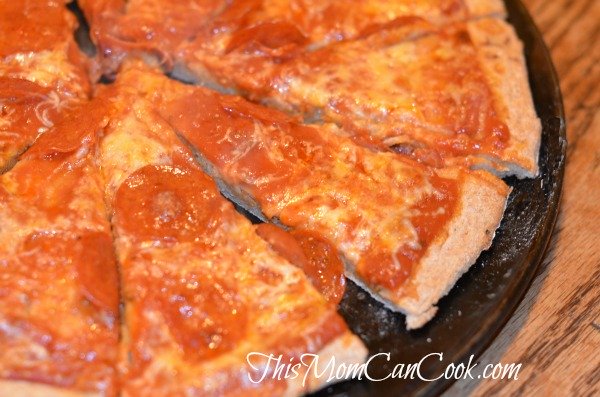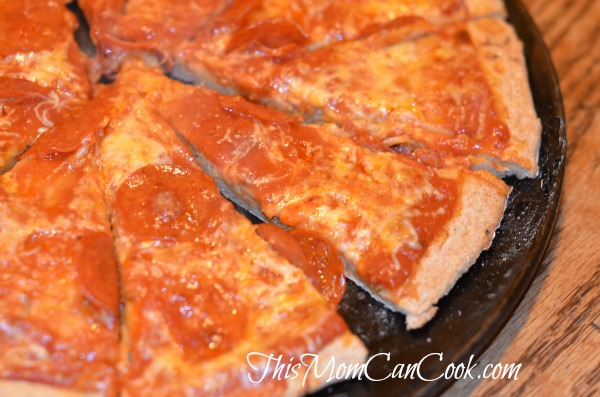 This past weekend I thought I would make some pizza dough using whole wheat flour instead of the regular all-purpose flour that I normally use. It came out better than I expected and all of my 4 children ate every piece I cooked. For those that want to try out some homemade pizza using whole wheat flour, find the recipe I used below. You can make pizza dough by hand, but I would recommend using a stand mixer with the dough hook if you have one.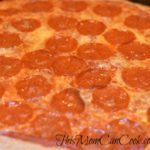 Whole Wheat Pepperoni Pizza Recipe
Ingredients
2 1/2

cups

whole wheat flour

2

cups

shredded Mozzarella cheese

1

cup

warm water

1

packet active dry yeast

1

tsp

onion powder

1

tsp

garlic powder

1

tsp

sugar

1

tsp

oregano

2

tbsp

Parmesan cheese

2

tbsp

olive oil

6 -7

oz

Pizza sauce

Pepperoni - 20 - 30 slices
Instructions
In a bowl, add warm water and yeast. Wait about 5 minutes to allow the yeast to "proof". Stir after the 5 minutes to make sure yeast is completely dissolved.

In another bowl, add flour, onion powder, garlic powder, sugar, oregano and Parmesan cheese. Mix well, then add olive oil and mix again.

Combine both bowls into one and start kneading the mixture to create a dough consistency. Add more flour if necessary. Keep kneading until the dough is no longer sticky and feels soft to the touch.

Roll the dough into a ball form.In a bowl, coat with oil and place ball of dough into bowl, rolling it around for a light coat. Put bowl aside for 2 to 3 hours to allow dough to rise.

Once dough has risen (should be about double it's size), place on a lightly floured surface and use rolling pin to roll into a round shape for your pizza.

Evenly spread desired amount of sauce and top with cheese and pepperonis.

Bake at 475 for 11-12 minutes. Pizza will be done with dough is golden and cheese on top is completely melted.

You can of course use all-purpose flour, I just thought I would try it with the whole wheat to see if my family would notice the difference. I will definitely be making these more often.
What do you like to put on top of your pizza?