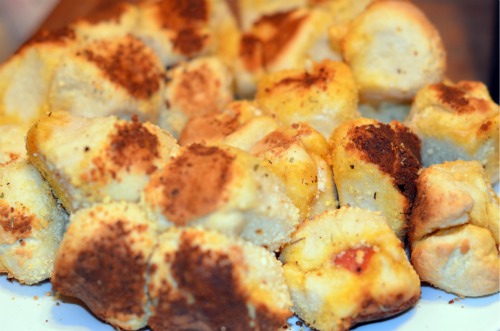 I have found a recipe that my kids really enjoy. I have made monkey bread in the past that was sweet. Now I have made a monkey bread that they can eat for lunch or dinner or maybe even just a snack. Just this week I made Pizza Monkey Bread and my 3 year old son has been asking for more every day.
Check out my recipe for Pizza Monkey Bread.
Pizza Monkey Bread Recipe
Author:
ThisMomCanCook.com
Ingredients
1 packet yeast (2¼ tsp)
1 cup warm water
3 cups flour
1 TSP baking powder
1 TSP sea salt
1 TBSP Italian seasoning (for coating)
¼ cup parmesan cheese - grated (for coating)
½ cup melted butter
½ cup pepperoni - chopped in pieces
1 cup mozzarella cheese - chopped in little squares
Instructions
In mixing bowl add yeast and warm water. Let sit for a few minutes to allow yeast to start working.
In a separate bowl, add flour, baking powder, and sugar.
In another bowl, add parmesan cheese and Italian seasoning to make coating mixture.
Slowly add flour to your bowl in batches using mixer fitted with dough hook. Be sure to scrape the sides as dough is kneading to make sure everything is added/mixed. Let mixer knead dough for 4 to 5 minutes until it comes together as a large mass of dough.
Remove dough from mixing bowl, shape dough into ball form and place in lightly oiled bowl for 1 hour to allow the dough to rise.
After 1 hour, take dough ball and break into small pieces. Lightly flatten each piece and place 1 or 2 pieces of cheese on top along with a few pieces of pepperoni. Close pieces of dough and seal to create a ball. Roll ball in melted butter and dust with coating mixture. Continue until dough is gone.
Spray bundt pan with cooking spray or use nonstick pan and arrange dough balls in bowl going clockwise.
Bake at 400 degrees for 22 to 25 minutes.
Remove from oven, allow to cool and dip in your favorite dipping sauces!
Making pizza monkey bread from scratch is easy! Here is some pictures of the process: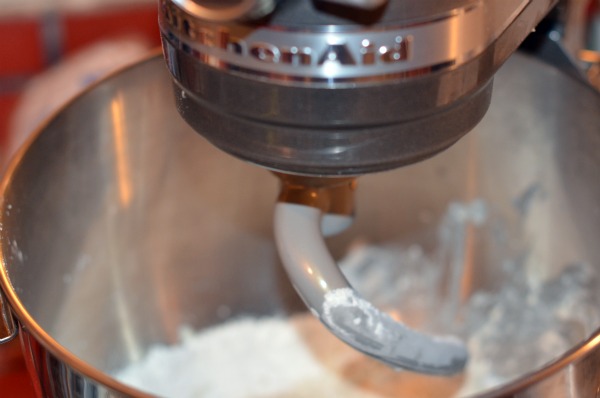 My KitchenAid 7 Quart Stand Mixer really comes in handy for making the dough!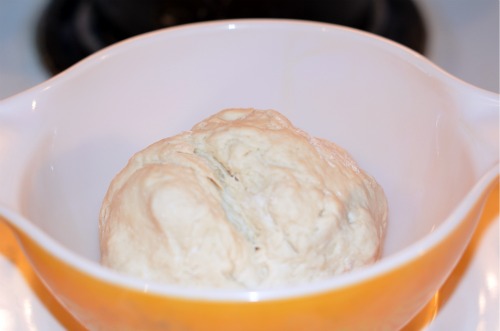 Once you  made your dough, you have to let it sit for an hour to rise!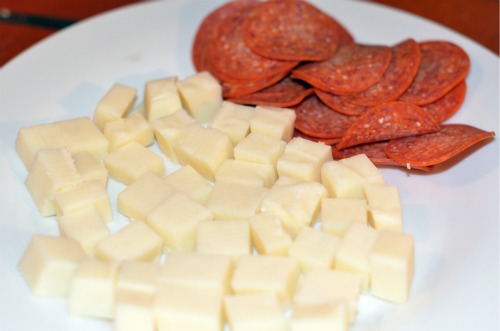 Getting my yummy ingredients ready that will be in the middle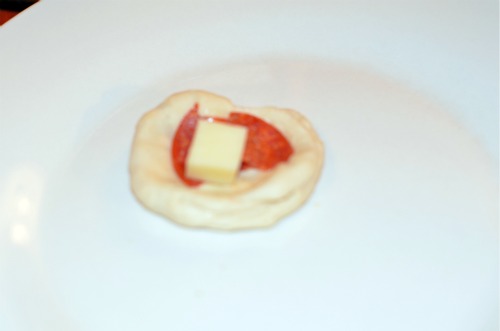 Adding the ingredients inside that will give these dough balls some flavor!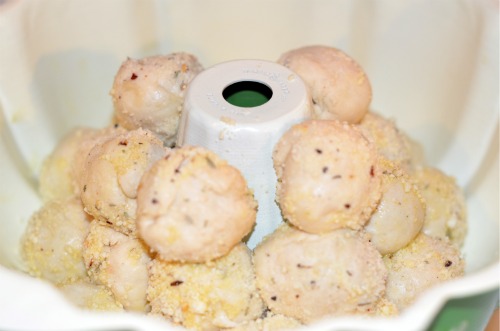 Created the balls of dough with the cheese and pepperoni inside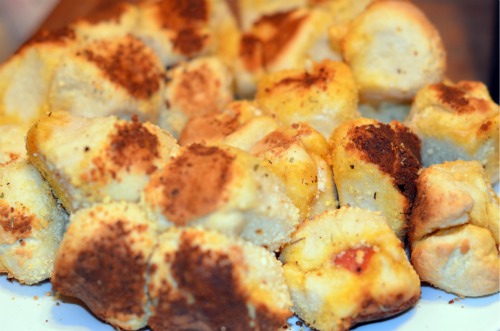 Officially ready to eat! My son prefers to dip these in ranch. I like to dip them in marinara sauce!