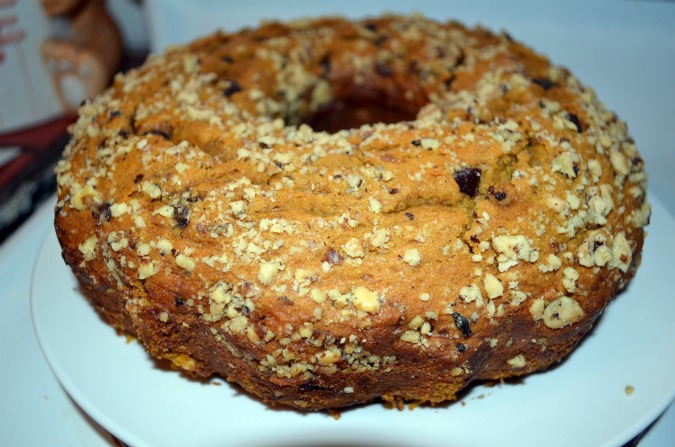 Until this weekend, I don't think I have ever had pumpkin and chocolate together. What I found out is that the two flavors can go together perfectly in a cake. I had been eager to make something pumpkin since Autumn is finally here, but also had my mind on chocolate at the same time. With that said, I put on my thinking cap and put together a pumpkin cake with chocolate that was gone in just minutes.
Below is my recipe for my moist and oh so YUMMY Pumpkin Chocolate Chip Cake!

Pumpkin Chocolate Chip Cake Recipe
Author:
ThisMomCanCook.com
Prep time:
Cook time:
Total time:
Ingredients
2½ cups all-purpose flour
1½ cups sugar
½ cup brown sugar
¾ cup butter - softened
2 eggs
1 15 oz can pumpkin - pure
1 cup chocolate chips
1 tsp baking powder
1 tsp baking soda
1 tsp ground cinnamon
¼ tsp allspice
1 tsp vanilla extract
¾ cup walnuts - finely chopped - divided in half
Instructions
In a large bowl, cream butter and sugars until fluffy.
Add remaining ingredients except one half of walnuts and mix well.
In a 10-inch bundt pan, add remaining walnuts and then spoon cake mixture into the pan.
Bake at 325 degrees for 60 -65 minutes or until toothpick inserted comes out clean.
Cool (10-20 minutes) before you remove cake from pan
Slice cake and enjoy!
The ingredients….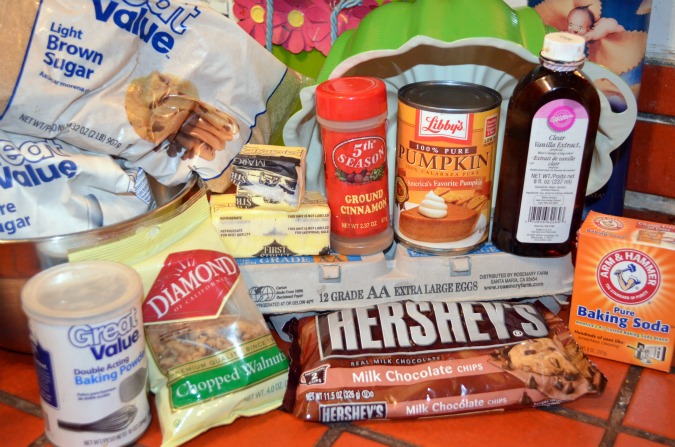 Here is the ingredients before the oven….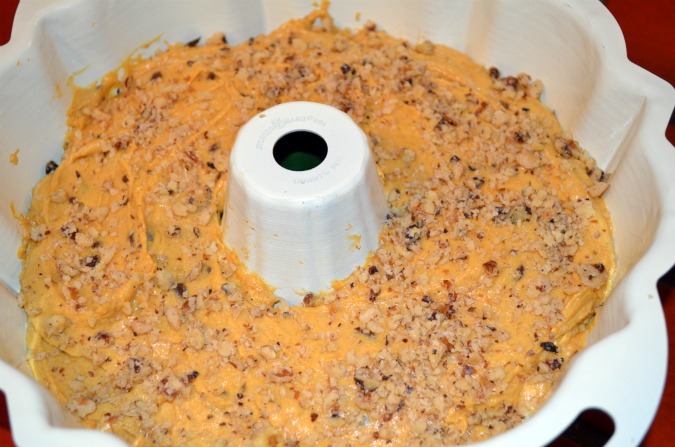 And then once it is done…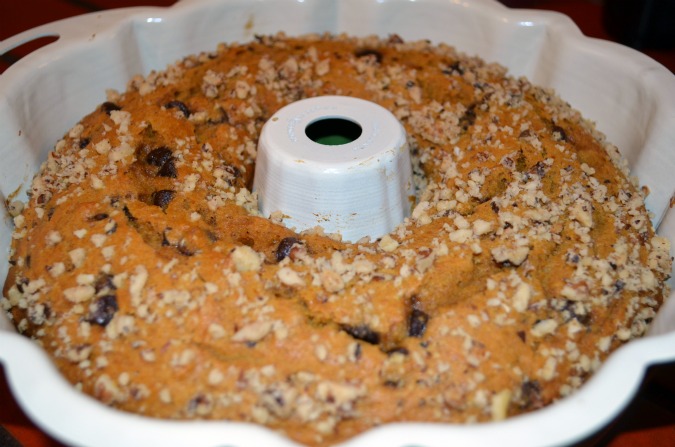 Hmm, this might go well on Thanksgiving….