There are some days when you just want to try something new. I cook chicken often but there are days when I want to make something with some seafood. If you are looking for a new seafood recipe to try, this Smoked Whitefish Recipe is something you might want to bookmark.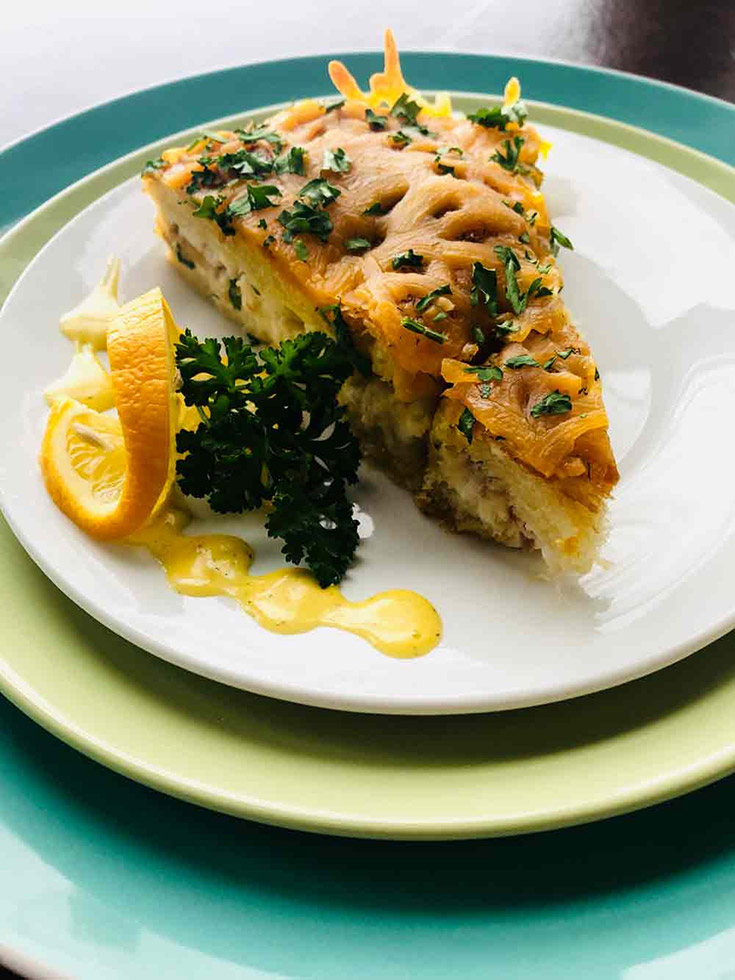 Now this dish has plenty of flavor! A little dill and with some dijon mustard give it just the right touch.  This Smoked Whitefish Strata with Lemon Dill Hollandaise recipe is from the Huron House Bed and Breakfast, just off the shore of Lake Huron in Oscoda, Michigan.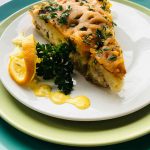 Smoked Whitefish Strata with Lemon Dill Hollandaise Recipe
A delicious Smoked Whitefish Recipe!
Ingredients
6

butter croissants

8

oz

of cream cheese

room temperature

8

oz

of smoked whitefish

make sure its thoroughly deboned

1

tsp

of capers

¼

cup

of freshly chopped dill

if you like dill add more

5

large eggs

2

tsp

of Dijon mustard

½

cup

of milk

½

cup

of shredded cheddar cheese

Salt and pepper to taste
Instructions
Preheat the oven to 350F

Slice croissants for sandwiches, place on a parchment lined baking sheet and toast in the oven for 7-10 minutes.

Meanwhile, butter a 10 inch spring form pan and finely chop capers.

Place cooled bottom parts of croissant into the spring form pan, evenly spread the cream cheese.

Add roughly torn pieces of the smoked whitefish to each croissant and top with capers and dill.

Cover the sandwiches with the top parts of the croissants

In a large bowl, whisk together the eggs, mustard, and milk until smooth. Add salt & pepper to taste.

Pour the egg mixture over the croissants

Tightly cover the spring form pan with plastic wrap and place in the fridge for at least 2 hours.

Just before baking, sprinkle shredded cheese over the dish.

Bake for 35 minutes or until egg mixture is cooked and firm.

Top with Lemon dill hollandaise sauce
This recipe goes PERFECT with a Lemon Dill Hollandaise Sauce (recipe below):
Lemon Dill Hollandaise
Ingredients:
¼ C unsalted butter
1 tsp lemon juice
½ tsp freshly chopped dill
3 egg yolks
1 tbsp boiling water
Pinch of salt
Instructions:
Melt butter in a microwave safe bowl for 2 minutes.
Whisk lemon juice, salt, and dill into melted butter, microwave for an additional 10 seconds
Vigorously whisk egg yolks into butter mixture until smooth (about 30 seconds)
Gradually whisk in boiling water until texture is smooth and creamy (about 1 minute more)
Here is another seafood recipe on ThisMomCanCook.com that you might like: