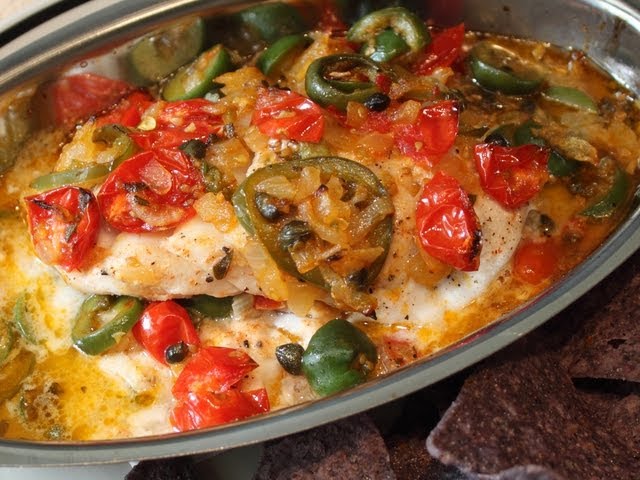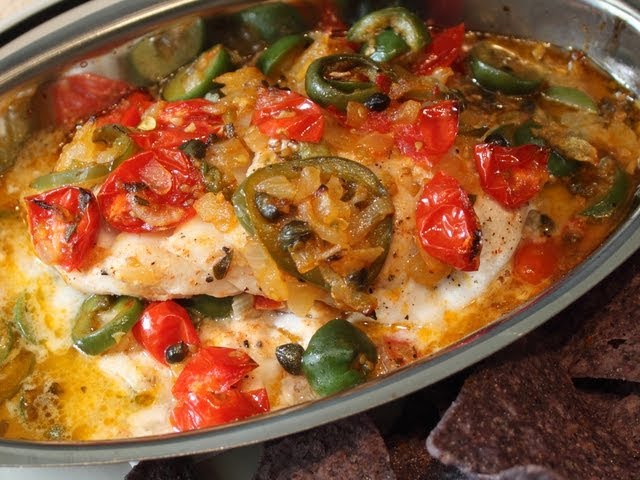 Courtesy of WearEver
Ingredients:
2 (4-6 ounce) fillets red snapper
Juice of 1 lime
Tabasco or hot pepper sauce to taste
¼ cup all-purpose flour
½ teaspoon salt
½ teaspoon olive oil
1 (16 ounce) jar salsa
1 clove garlic, sliced thin
½ cup chicken, fish stock or water
¼ teaspoon dried oregano
¼ cup pimento stuffed green olives
1 cup cooked brown rice
1 tablespoon minced cilantro
1 avocado, sliced thin
Lime wedges
Preparation:
Wash and pat dry fish fillets. Combine lime juice and hot sauce in a shallow bowl. Add fish fillets and marinade ½ hour.
Combine flour, salt, and chili powder together in a shallow bowl.
Remove fish from marinade and pat dry with paper towel. Dredge in flour mixture on both sides. Set aside.
Heat olive oil in a WearEver Cast Lite Fry Pan over medium heat. Cook the fish on both sides until golden brown. Remove from skillet.
Add the salsa, garlic and combine with the broth or water, cumin, oregano and olives. Bring to a simmer.
Gently place the fish in the salsa mixture and spoon some salsa over the fish. Cover and cook over low heat for 10 minutes or until heated through.
Reserve ¼ cup of the sauce. Spoon and divide remaining sauce between two shallow soup bowls or serving plates. Place ½ cup of rice in center of each plate and top with cooked fish. Spoon reserved sauce over fish and rice and sprinkle cilantro. Serve with avocado slices and lime wedges.