This is a partnered post. All thoughts and opinions are my own.
This month I have been enjoying using my new Farberware purECOok Nonstick Cookware Set that I purchased at Kohl's. For those that like to cook,  a new set of cookware can be fun like new toys are to a kid. I do need more room in my kitchen though as I have a hard time parting with any of my old sets.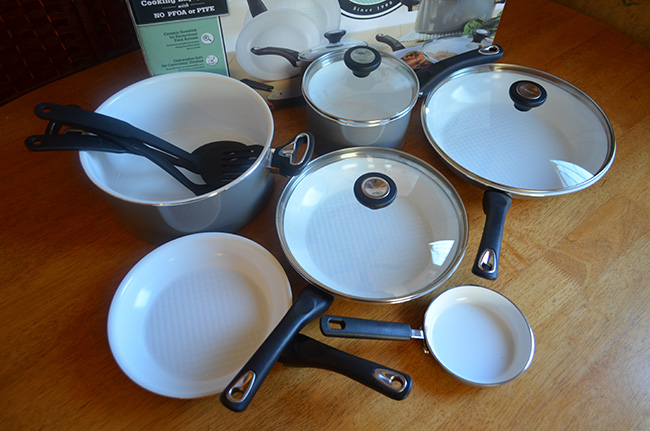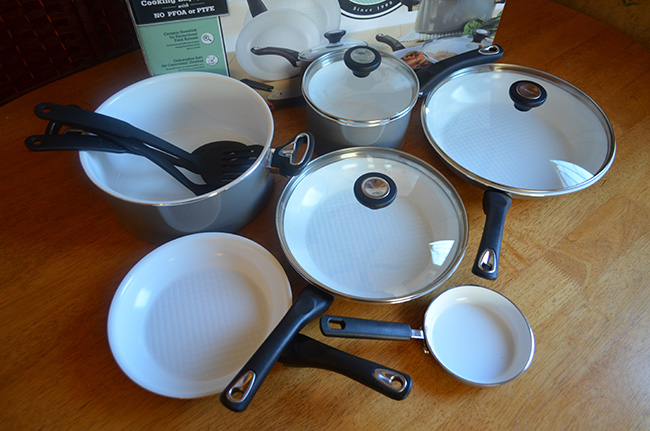 When I opened the box I couldn't wait to use the largest skillet to make some sweet and sour chicken.  I love having nice and BIG skillets in the kitchen that have lids that fit perfect because I like to cook a majority of our meals in a skillet. This set comes with shatter-resistant glass lids that help to lock in the heat and the moisture.
I bought the gray set Kohl's but it is also available in blue and in aqua. I would have went with the aqua color because I find it pretty but my Kohl's only had this specific cookware set in gray which is still pretty to me.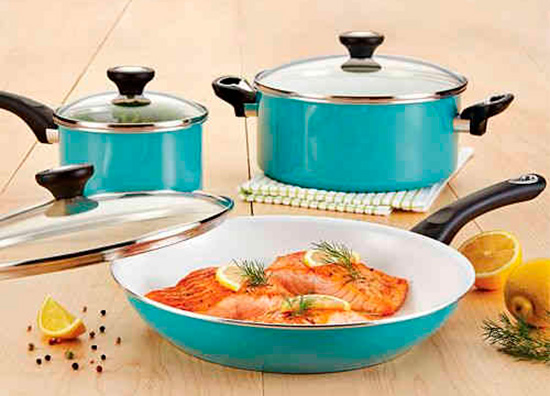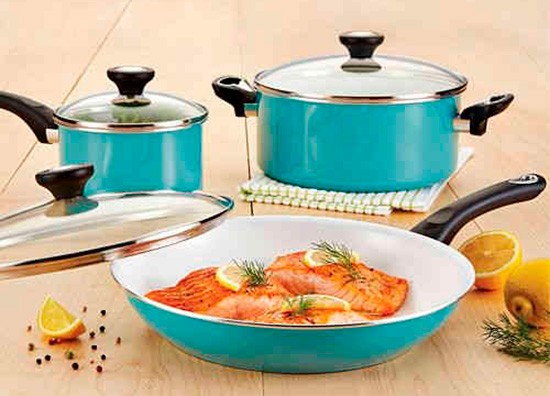 I like that this set has a ceramic, nonstick surface that doens't have any harmful chemicals and are (PTFE & PFOA Free). I have used everything in the set except the mini skillet although it might be perfect when for when my daughter makes her single fried eggs. This would make for the perfect gift for the holidays and right now this gray set is on SALE at Kohl's for only $99. I bought it for $149 just a little over a week ago.
You can buy a set right now for yourself while it is on sale or you can also enter to win a set below…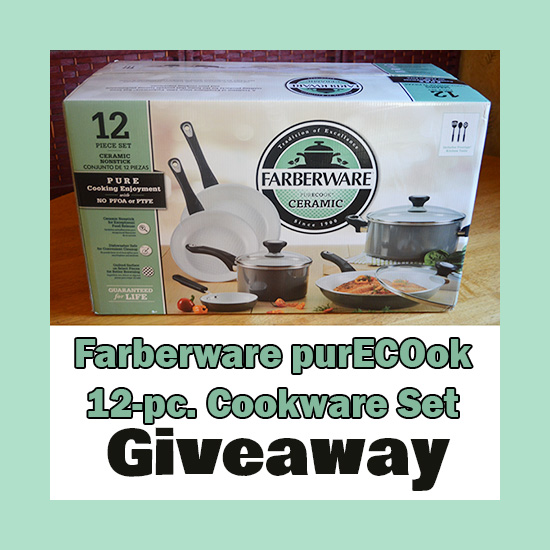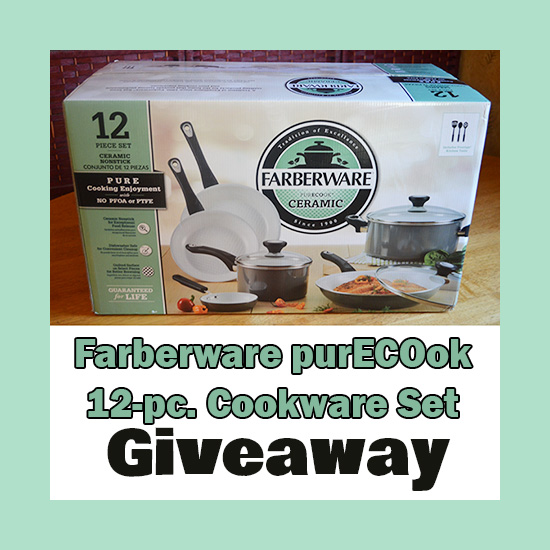 One of my LUCKY readers is going to WIN one of these pretty Farberware purECOok Ceramic Cookware Sets like the one that I have featured on this post. To enter for your chance to win use the Rafflecopter below: