This is a partnered post. All thoughts and opinions are my own.
It wasn't until just a few years ago that I began cooking with non-stick cookware. I always had plenty of pots and pans so I never had wanted to upgrade. Once I received a new set of cookware a few years ago that were non-stick, I rarely use my older pots and pans and even gave some of them away.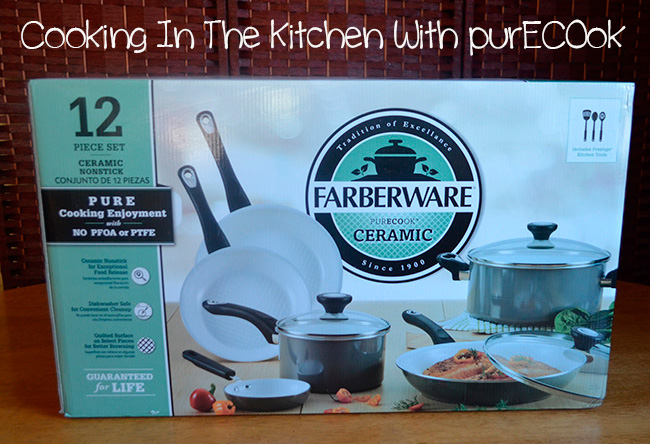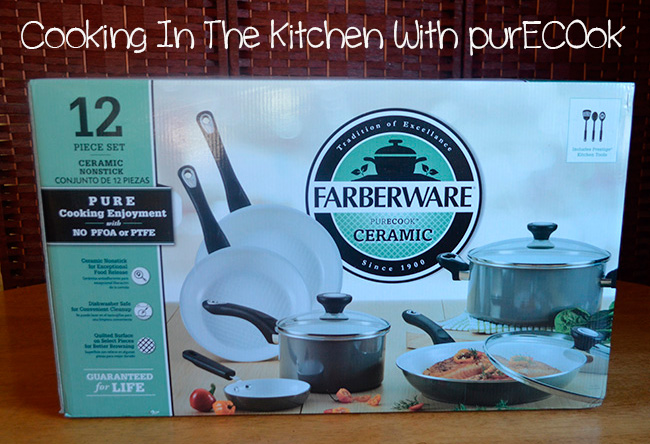 Move over my old non-stick skillets because this mom is now cooking with Farberware purECOok Nonstick Ceramic 12-pc. Cookware Set that I recently purchased at Kohl's. The purECook is made with ceramic nonstick that delivers a nonstick performance without any harmful chemicals, each of the pieces are PTFE and PFOA Free. This set introduces a fresh combination of innovative performance and pure convenience.
I haven't got to use all of the pieces of the set yet but I am loving the two large skillets. I have a large family and been putting these two skillets to use at one time to help create meals for my family.  From stovetop to oven to table, this cookware does it all. I LOVE having skillets that are white!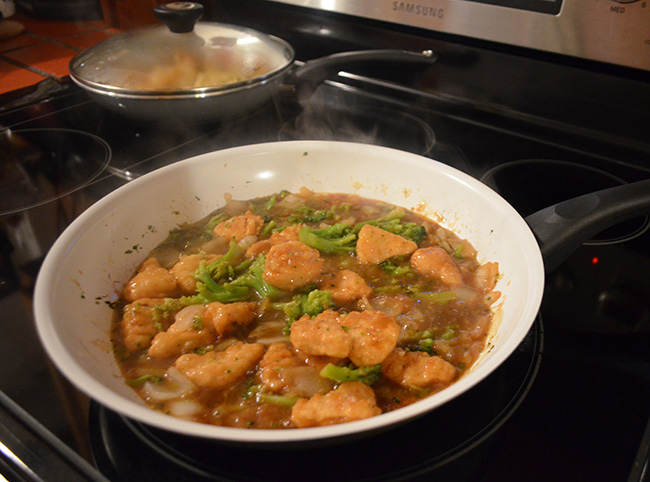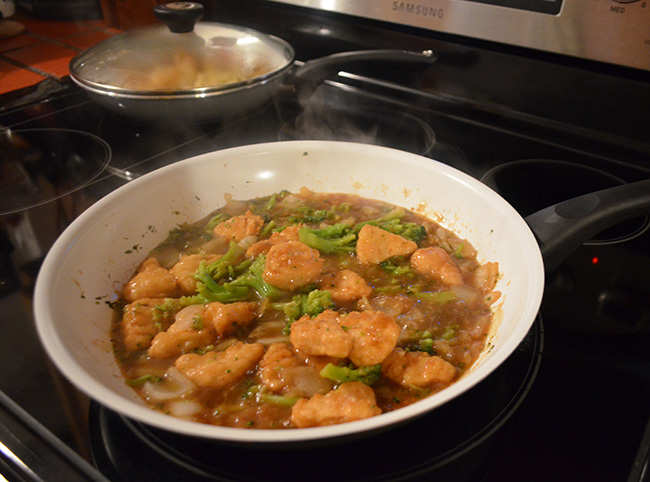 Stay tuned next week where I will tell you more about my new Farberware purECOok Nonstick Ceramic Cookware Set that I have been using PLUS a chance to WIN the same set.