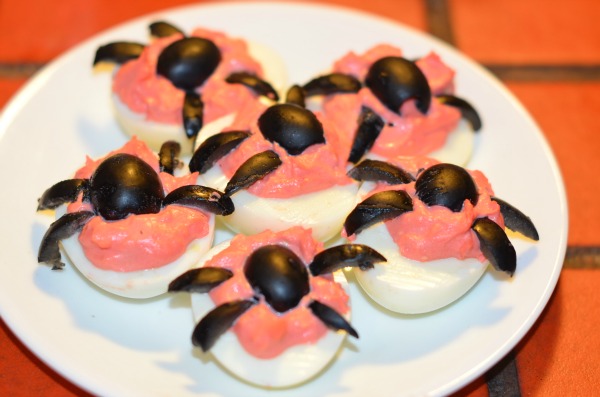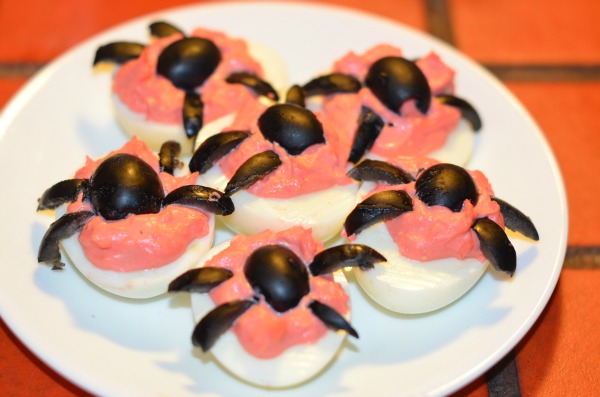 This morning I was making my daughter a Halloween themed Bento Box lunch and made these cute deviled eggs that include spiders on the top that are made out of olives. I used a little food color to change the color from yellow to pinkish red too! The smallest things can put a smile on your child's face!
Here is my daughters lunch she will be eating today…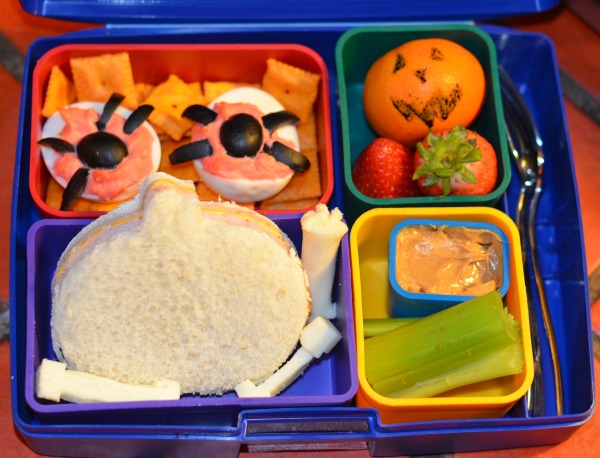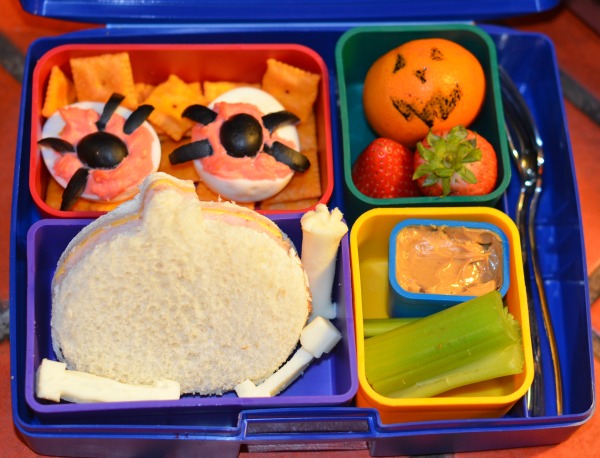 When she left for school this morning, my daughter said he was really excited about eating lunch today. That put a smile on my face too!
For those that have school aged children, have you tried making a Bento Box lunch yet?