A few years ago I created one of my first Bento Box style lunches for my daughter Hannah. It was the end of October and with Halloween coming I thought I would get creative and make a Halloween themed lunch for her that she still talks about. My Halloween Bento Box Lunch with the pumpkin shaped sandwich, spider deviled eggs, pumpkin face orange and bone shaped cheese was featured on Zulily this week and I am thrilled!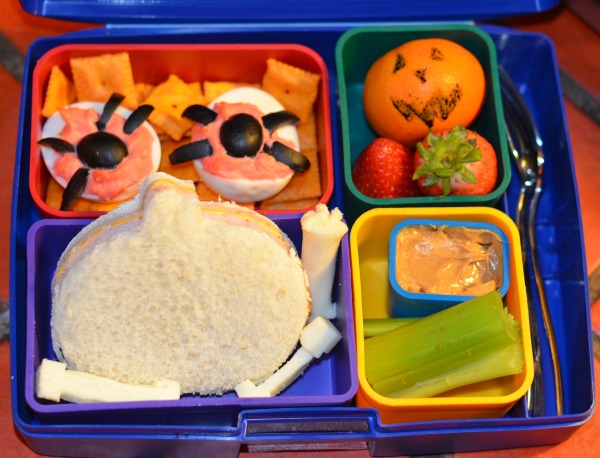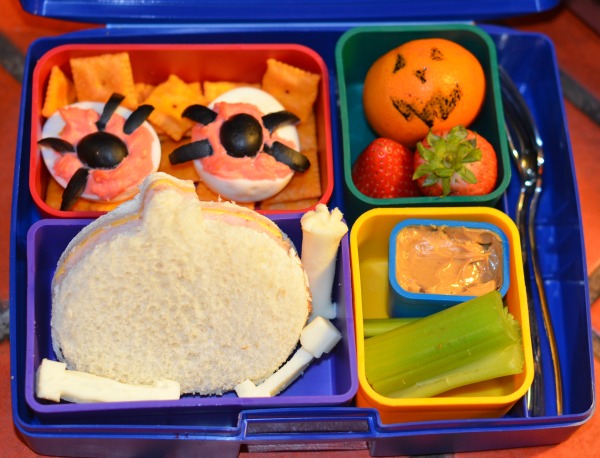 My fun Halloween lunch idea was just one of the ideas that was featured in the post. Zulily's post Adorable School Lunches also features an Alien Sandwich, a Barnyard Lunch,  cute Owl sandwich and some other great ideas to get your kids excited about eating their lunch.
Now that my son is in school and taking a lunch, he will be getting a Halloween Bento Box Lunch this October too!