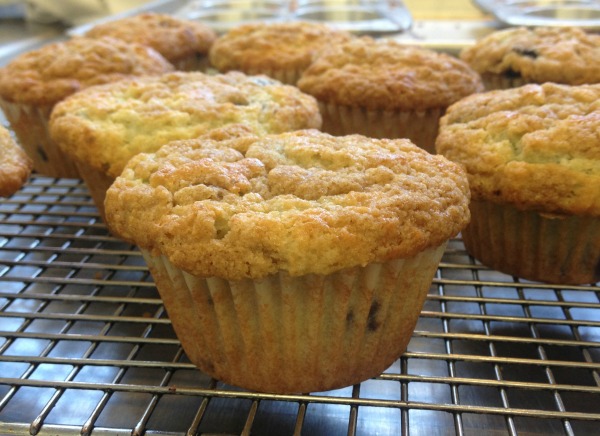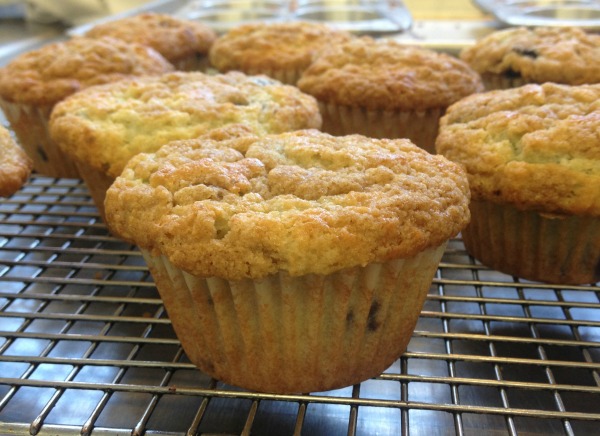 One of my favorite types of muffins would have to be blueberry. In my pastry/baking class we made some delicious blueberry muffins that I plan on making again. I am posting the recipe below but you are going to need a food scale in order to weigh the ingredients!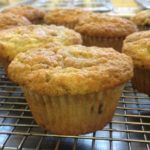 Streusel Topped Blueberry Muffins Recipe
Ingredients
8 1/2

oz

Pastry flour

2

tsp

Baking powder

3/4

tsp

Salt

6

oz

Sugar

2

oz

Vegetable oil

1 1/2

oz

Melted butter

3

oz

Eggs

5

oz

Milk

4

oz

Blueberries
Instructions
Combine and sift together the dry ingredients.

Whisk together oil and melted butter, then whisk into remaining liquid ingredients. Whisk to break up the eggs.

Using a rubber spatula, fold together liquid into dry.

Add berries when the batter is mixed halfway. Do not over mix. Batter should be rough and lumpy, not smooth.

Spray 12 standard-size muffin tins with non-stick spray or line with muffin papers.

Using a #16 scoop, scoop the batter from along the sides of the bowl, being careful not to stir the batter. Deposit 2 ½ oz. batter into standard muffin tins. Muffin tins should be about 2/3 full.

Top with streusel if desired. (optional)

Bake at 350° for 15 to 20 minutes.
If you want to add streusel to the top of your blueberry muffins, here are the ingredients:
½ cup all-purpose flour
¼ cup brown sugar, packed
½ stick unsalted butter
½ tsp ground cinnamon
You simply combine these ingredients with a pastry blender or fork to make it crumbly!