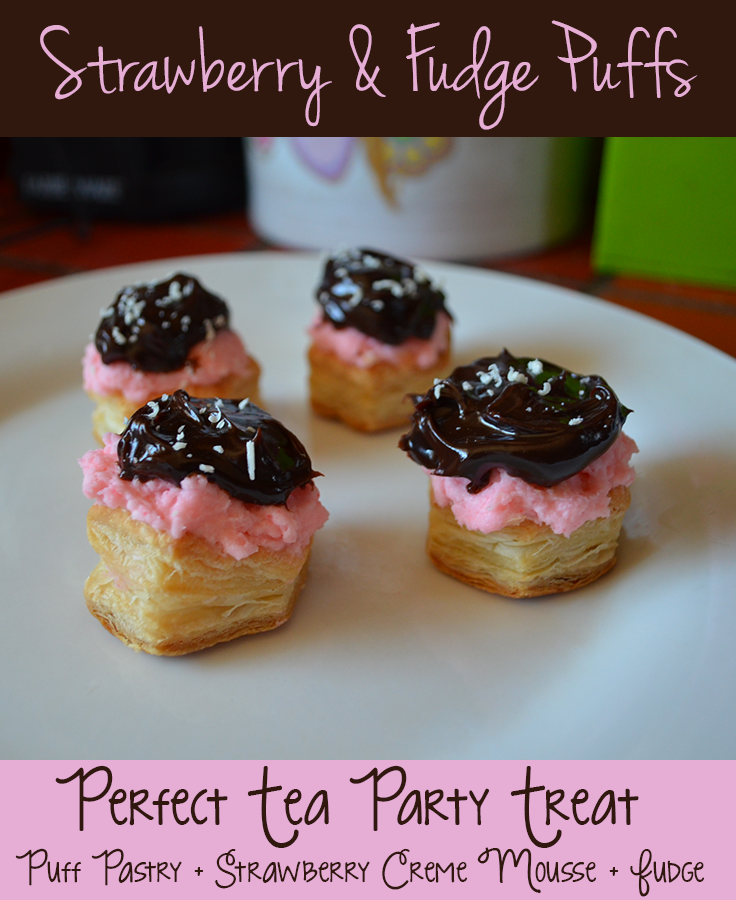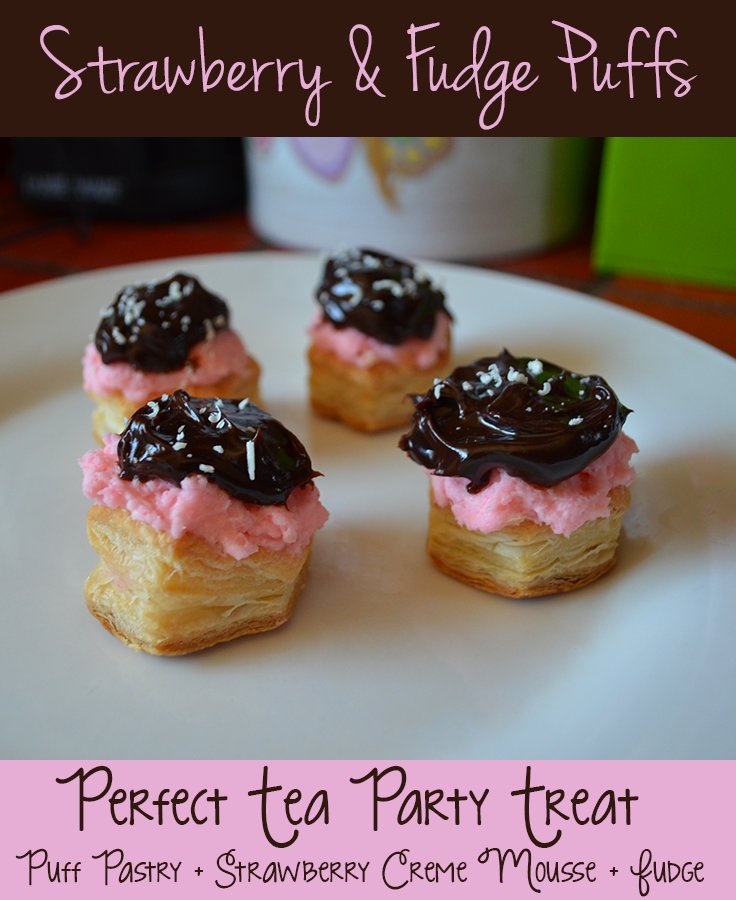 I have a love for puff pastry. I even took a class last year at my local community college so I could learn how to make it at home. Puff pastry isn't something easy or fast to make so with this recipe I cheated and used the Pepperidge Farms Puff Pastry along with some other tasty ingredients to bring a perfect little treat.
These are fairly easy to make. Bake the Puff Pastry Cups per directions on package. Once they are done push the centers down and allow about 5 minutes to cool before you add filling.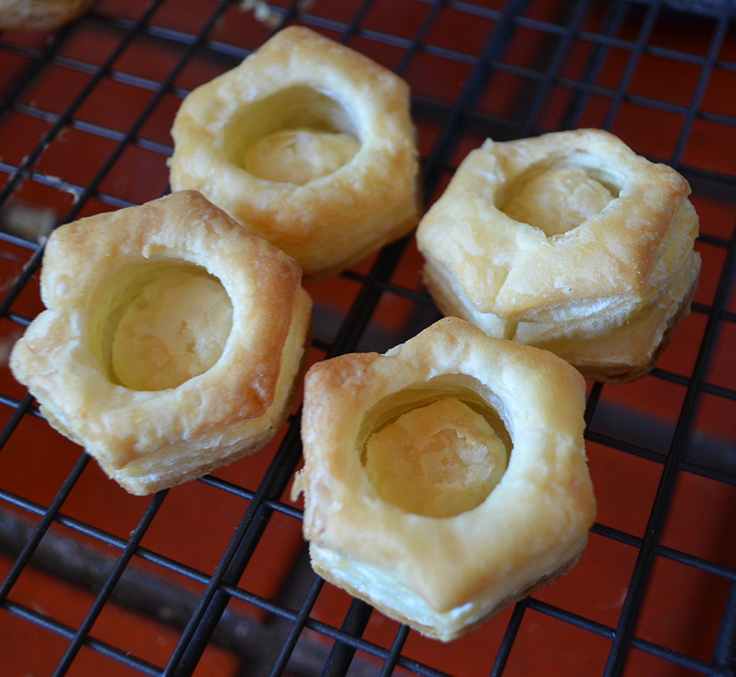 Once they are cooled you stuff them with the Strawberry Creme Mouse. I filled each of the cups and added a little to the top.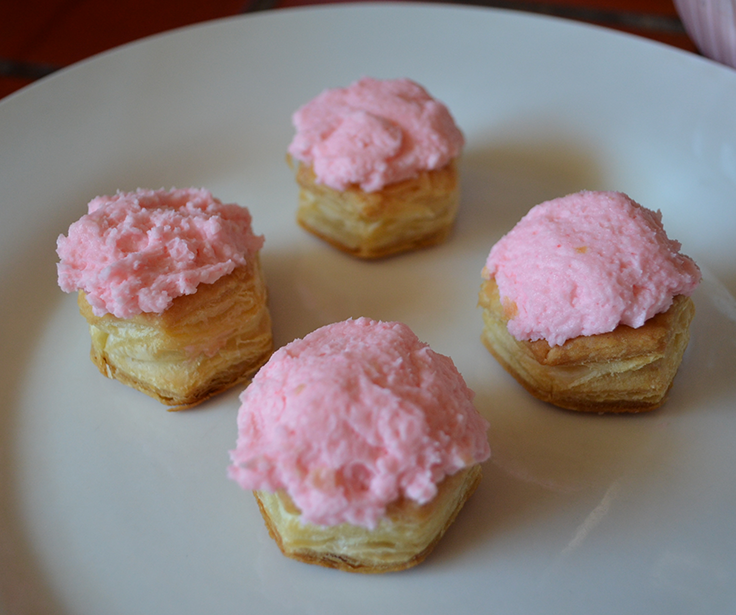 Next step is to add a little fudge to the top. I love the strawberry + chocolate combo.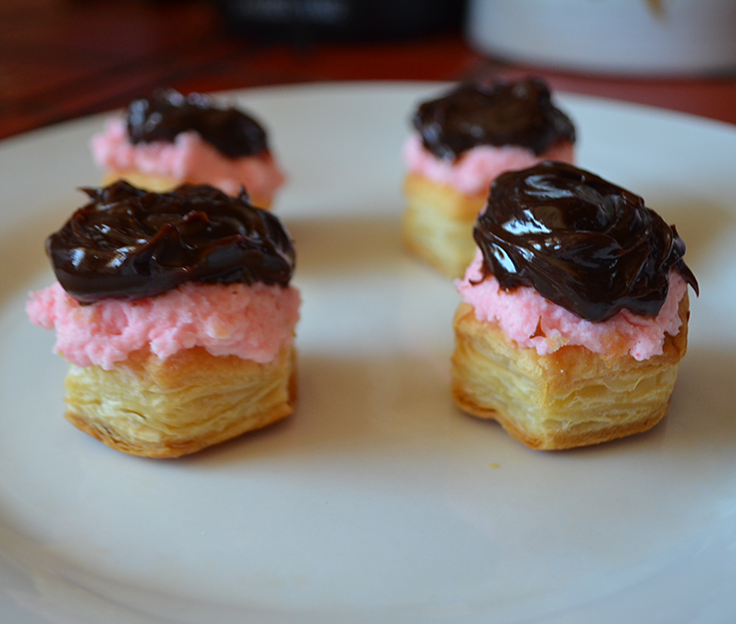 Then since I really like chocolate I added some shavings of white chocolate to the top. I also made some of the puff pastry cups without the hot fudge topping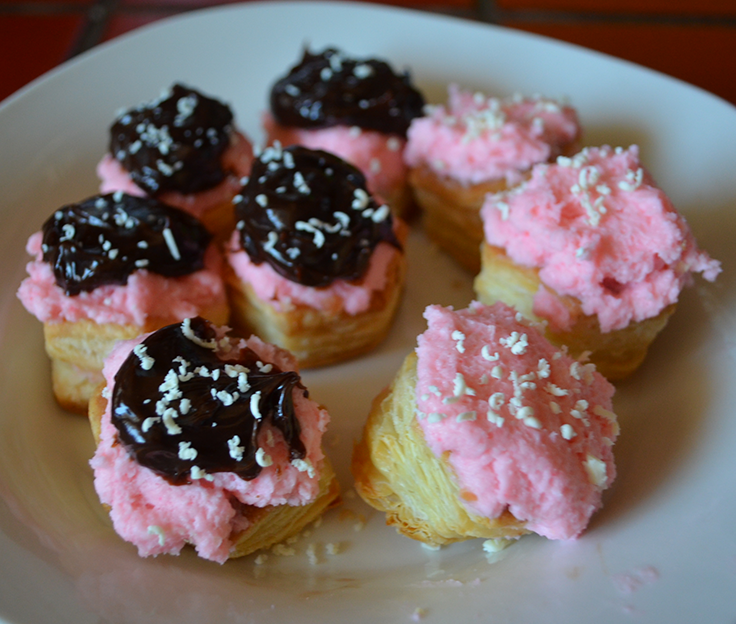 These are delicious and super easy to make. Here is the recipe for my Strawberry & Fudge Puffs that I used: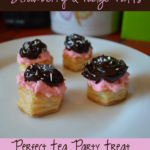 Strawberry & Fudge Puffs
Ingredients
3.4

oz

box Strawberry Creme Instant Pudding

3/4

cup

heavy whipping cream

1/4

cup

lowfat milk

1/2

cup

hot fudge topping

Small white chocolate bar

Pepperidge Farm Puff Pastry Dough Cups

24 pack
Instructions
Bake puff pastry cups according to box. When cups are done push in centers and allow to cool for 5 minutes.

In a mixing bowl add strawberry creme instant pudding, heaving whipping cream and milk. Mix on medium for about 3 minutes until thick. Fill pastry cups with strawberry mousse mixture.

Warm hot fudge topping or 15 seconds or until spreadable. Add small amount of hot fudge topping on top of strawberry mousse.

Grate white chocolate over top of hot fudge topping.

Serve and enjoy!