I like eggs and I like sausage. Here is a neat little recipe for you Disney Brave fans that puts a yummy twist on the classic hard boiled eggs!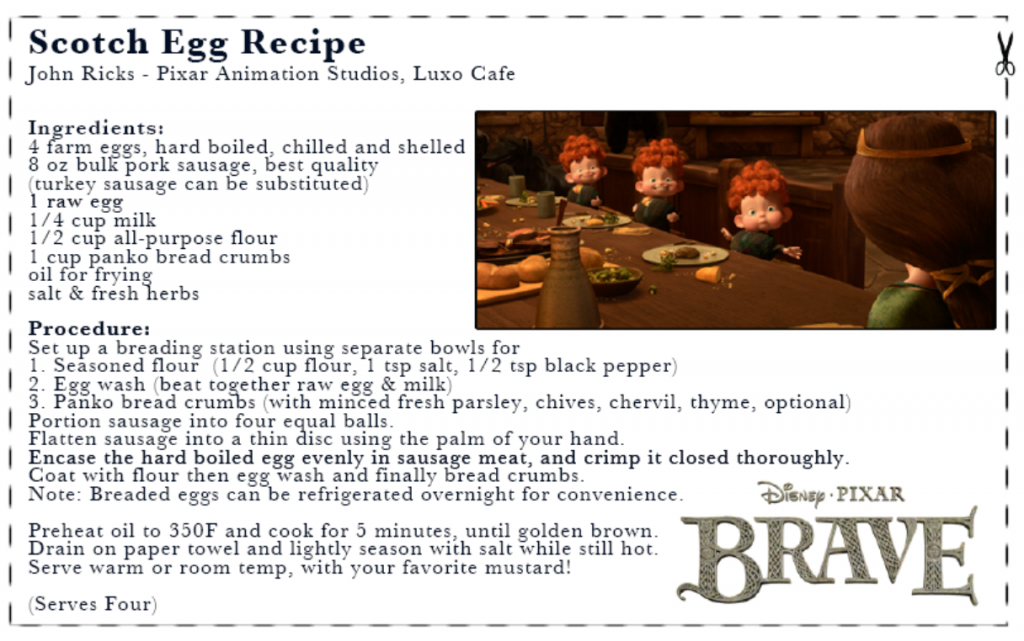 For the Disney fans, Brave arrives in theaters everywhere on June 22! You can also like Brave on Facebook at: http://www.facebook.com/PixarBrave
Now the question for you is – – Have you ever had a Scotch Egg?