This year I am trying to eat more healthier. I love to cook but I also love to bake sweets that are filled with sugar and lots of carbs. That sugar that I love is what I am trying to cut back on. This week I tried something new. I have been baking sweets using almond flour and truvia for those following a low carb or keto type diet. Take a peek at this yummy Keto Sugar Cookie Recipe that help take away those sugar cravings without adding a bunch of unwanted carbs.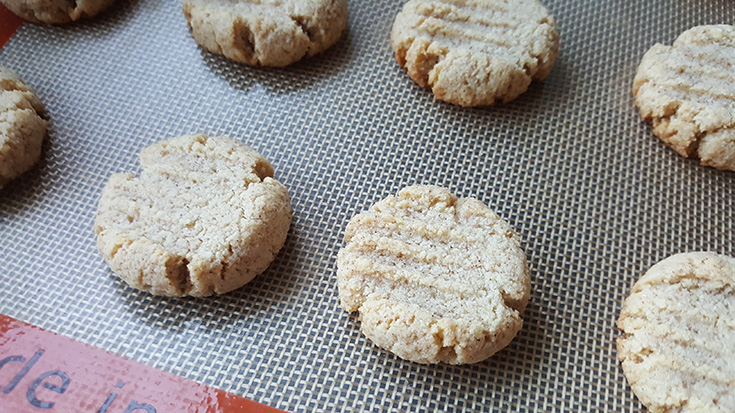 Keto Sugar Cookie Recipe
Making these cookies was really easy! In a bowl I added some almond flour, butter, egg, vanilla extract, Truvia and some cinnamon to give these cookies some extra flavor!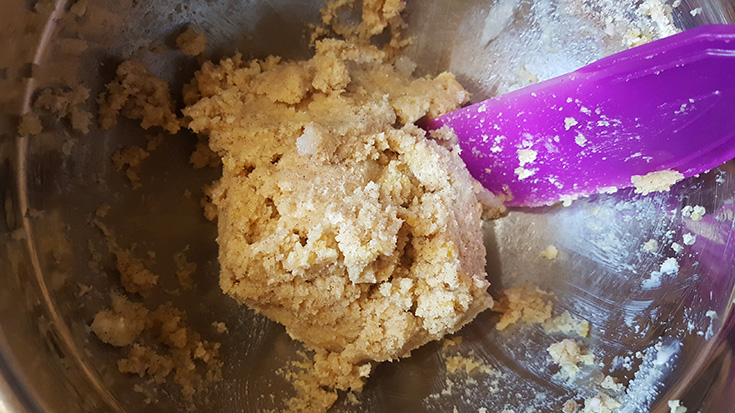 Once these ingredients were mixed well I formed small balls with the dough and placed them on my my Silpat silicon mat on my baking sheet an placed them in the oven.  After about 5 minutes I pulled them out of the oven and used my fork to smash them down just a little. I usually do a criss cross pattern with peanut butter cookies but the texture is a little different so I only pressed down once on each of the cookies. I then put the cookies back in the oven to finish baking.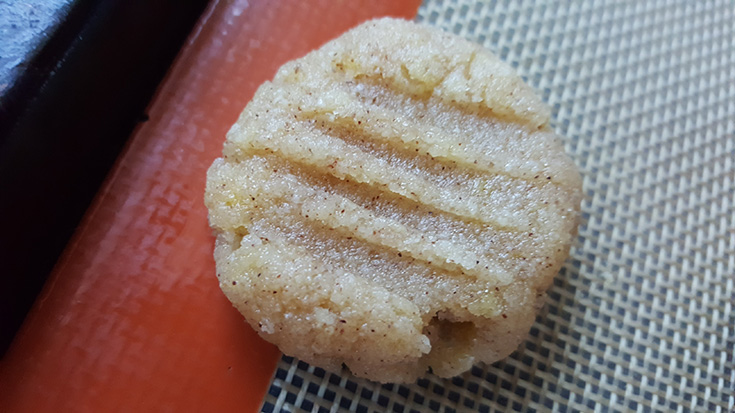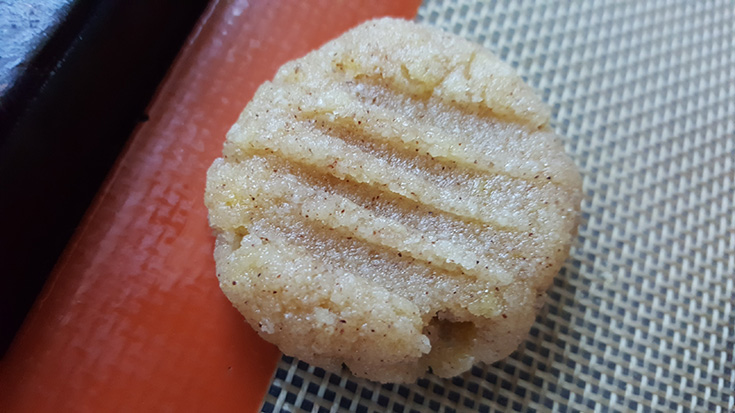 Once the cookies where done I couldn't wait to try them. I wasn't expecting all my kids to want to try them. To my surprises they all said they they were really good. I didn't tell them that there wasn't "real sugar" in the cookies. 🙂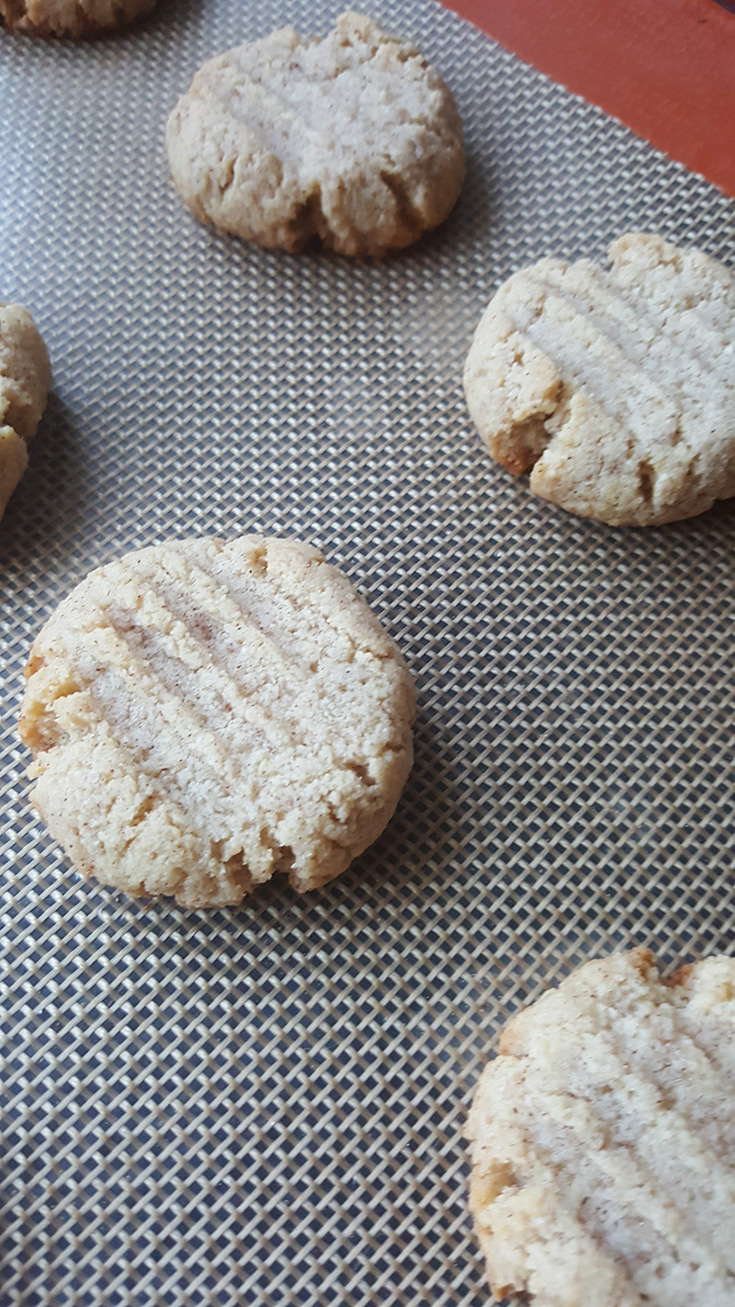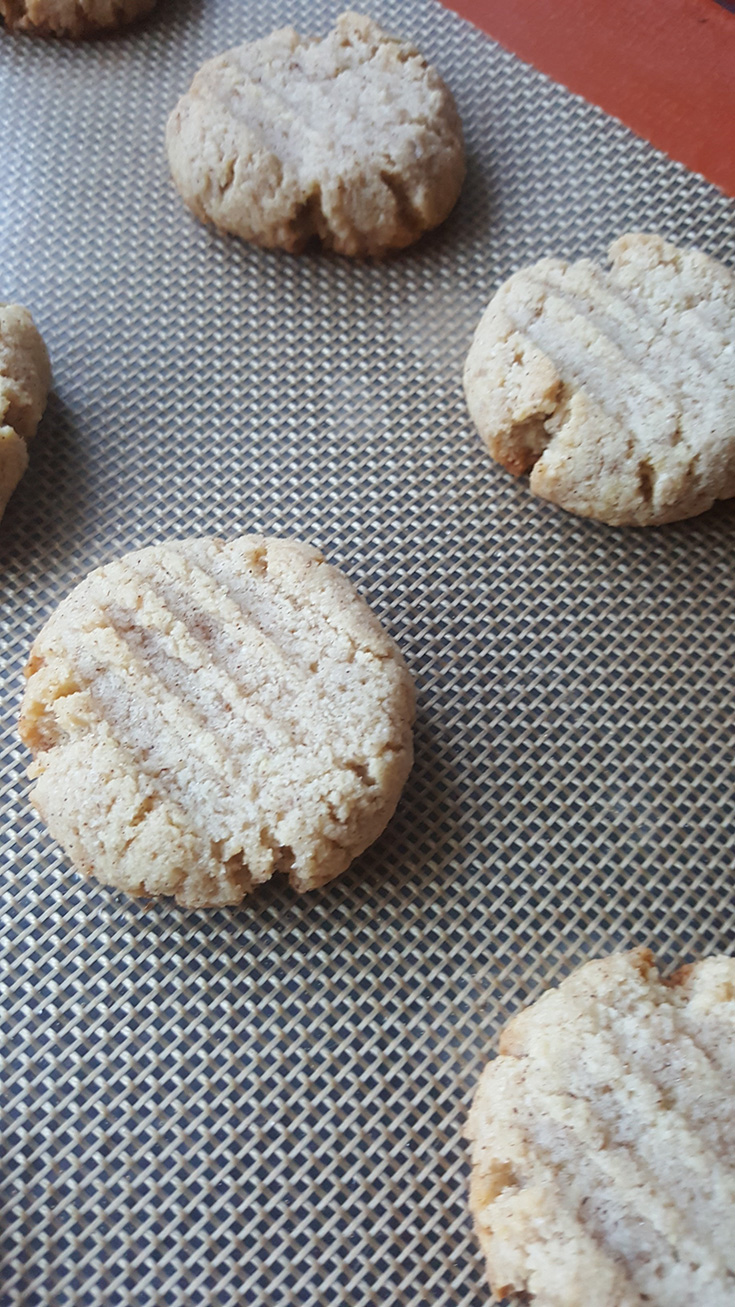 Now I added cinnamon to my cookies but you don't have too! I just happen to want to make them taste more like a Snickerdoodle!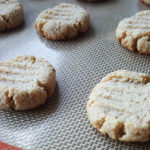 Keto Sugar Cookie Recipe
Instructions
In a medium mixing bowl add all of the ingredients and mix well.

Create 15-20 balls with the dough. Make sure your dough balls are all around the same size so they cook evenly.

Place on baking sheet. Bake at 350° for 5 minutes. Remove from oven and use a fork to slighly press down dough ball to create a cookie shape. Return to oven and bake an additional 25-30 minutes.

Remove from oven and allow to cook 5 minutes before removing from baking sheet.
If you are not using a silicon mat when baking our cookies you are missing out. Using these mat's not only helps your cookies to not stick to the sheet, it also makes for easy cleanup with your baking sheets!
Silpat 11-5/8
AmazonBasics Silicone Baking Mat – 2 Pack
Silicone 3 Piece Non Stick Baking Mats with Measurements