Tomorrow is Cinco De Mayo. I thought this would be a fun idea for those of looking for recipe ideas.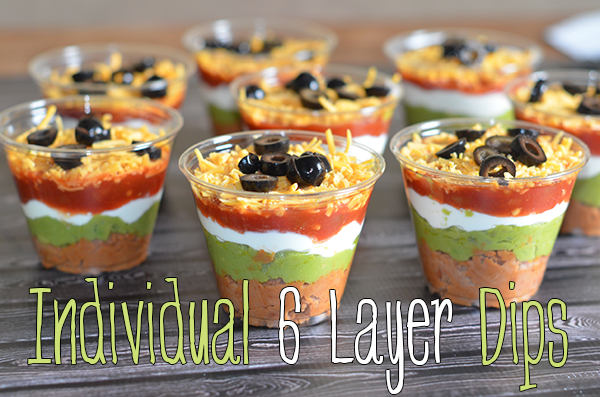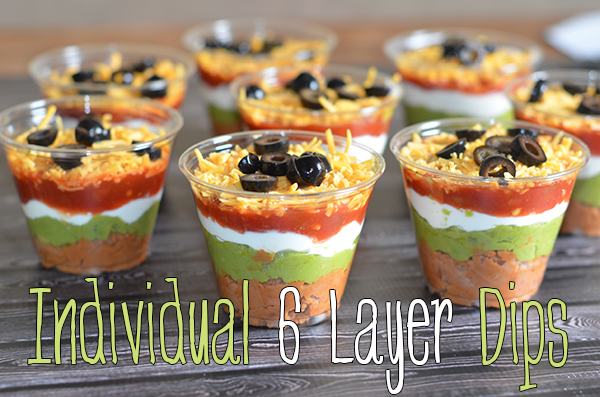 Here are the things you will need:
9oz Solo cups
Refried beans – 40oz
Taco Seasoning package
Wholly Guacamole
Sour cream – 16oz-24oz
Salsa – 1 jar
Shredded Cheddar Cheese – 2 cups
Olives – small can
Tortilla chips
Step One
In a bowl add taco seasoning package and beans. Stir until well blended. Then add a layer of beans in bottom of cup.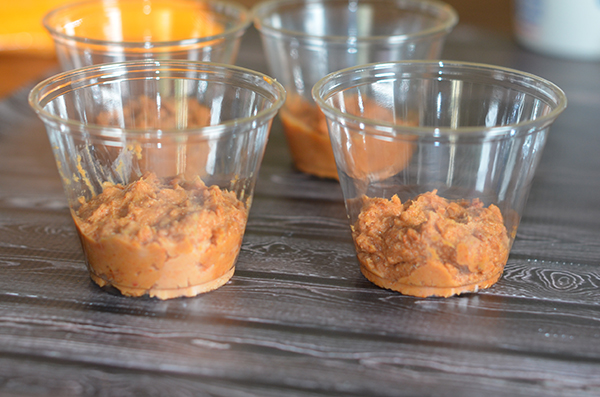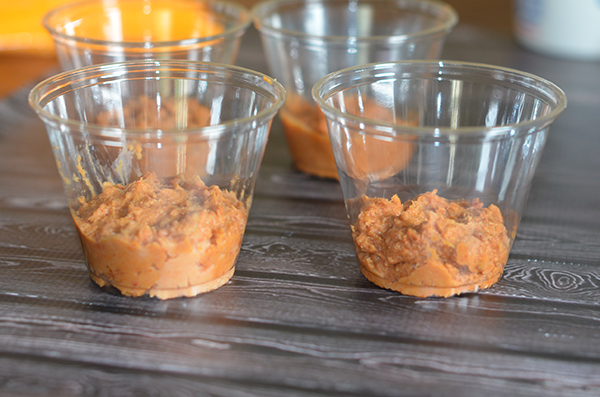 Step Two
Add a layer of guacamole. You can make your own but I prefer to use Wholly Guacamole because not only does it taste great, the color will also stay green when left out unlike fresh  homemade guacamole.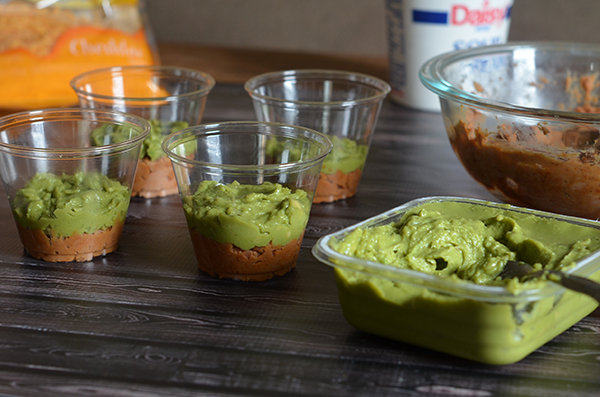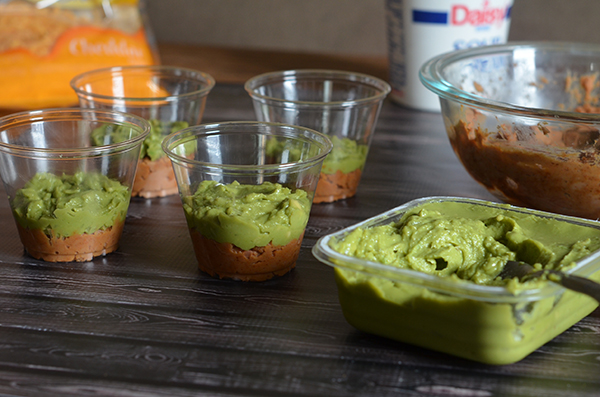 Step Three
Next add a layer of sour cream.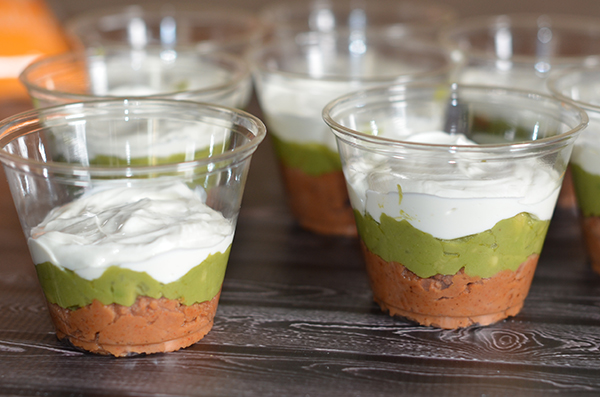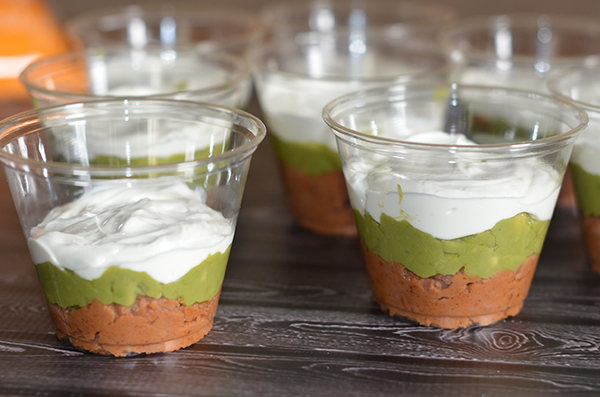 Step Four
Next add some salsa!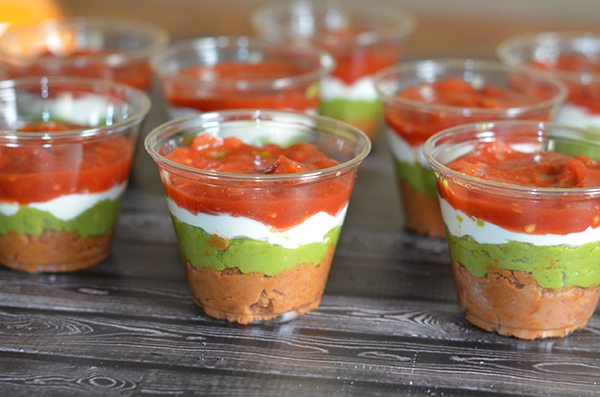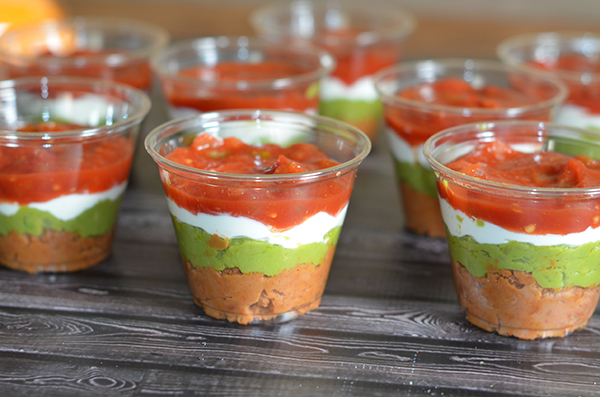 Step Five
Next is a layer of shredded cheese!
Step Six
Top your dips with some olives…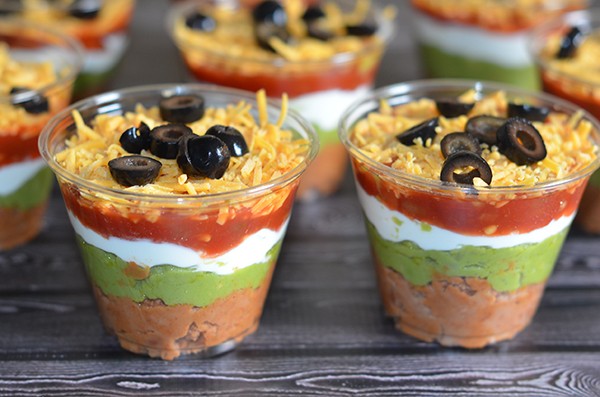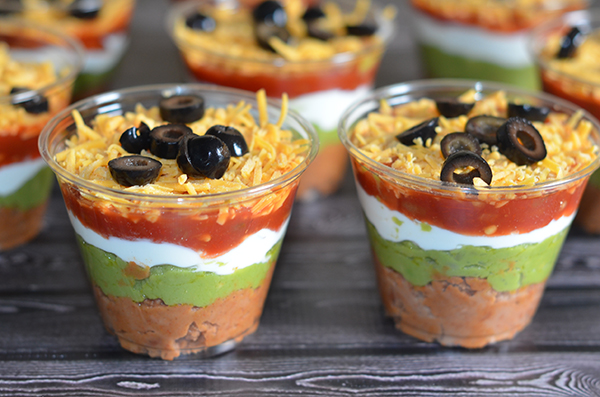 Of course you will want to serve these cute dips with some tortilla chips. Having the individual dips allow for double dipping!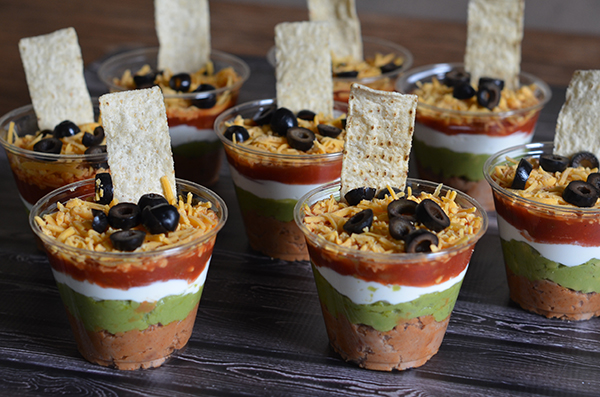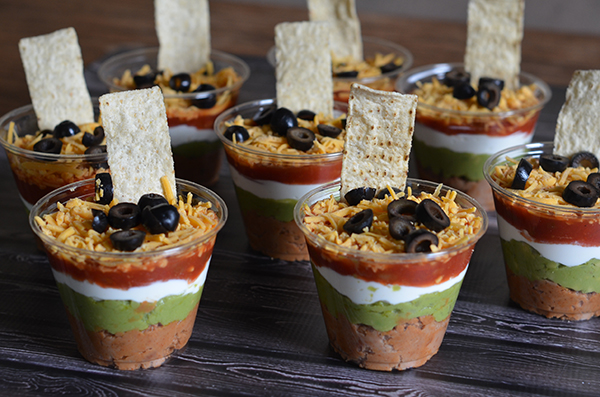 This is just one yummy recipe suggestion. Looking for more recipes? Check out my Cinco De Mayo Recipe Roundup on Mommy Enterprises for more recipes that you will want to try!