Do you want to learn how to make ice cream cone cupcakes? The last couple years I have seen a few different people online make some very CUTE ice cream cone cupcakes. Last year I wanted to make them for my daughter's birthday but we ended up buying a cake. So when it came to my son's birthday last week, I thought that this would be my chance to finally get to make them myself.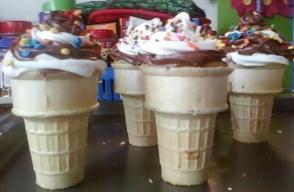 How To Make Ice Cream Cone Cupcakes
Ingredients to use:
1 Box of cake mix – I used Pillsbury Funfetti
Eggs, water and oil (check the back of your cake mix box)
24 ice cream cones plain with flat bottom
2 cans of Easy Frost frosting (I used white and brown)
Sprinkles – Your choice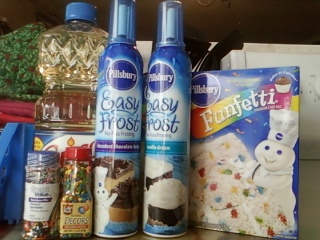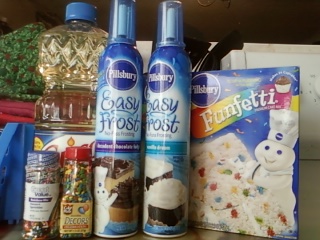 Now lets get to BAKING!!
First you are going to want to preheat your oven to 350° unless specified different on your box of cake mix. Next mix the cake mix as directed on your box. I started using a whisk but then got out my handy hand mixer.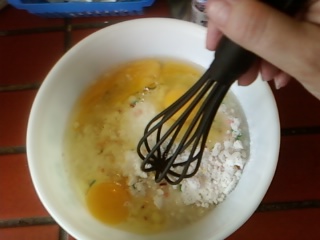 Place a ice cream cone in each of the spots in your muffin pan.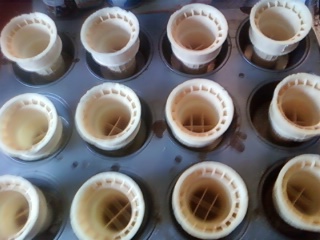 Pour the mix about 2/3 full if not a little lower. You do NOT want to fill these ice cream cones up to the top or you are going to have a MESS.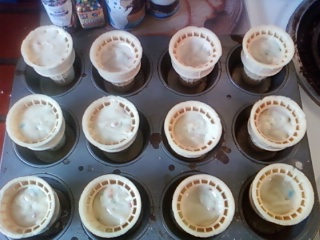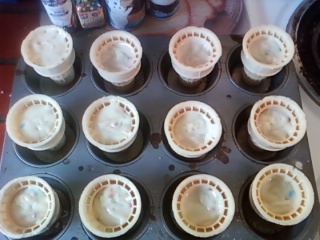 Cook about 20 minutes or until toothpick comes out clean. Let cool for about 20 minutes or longer.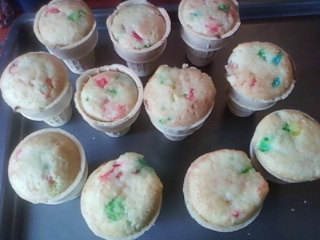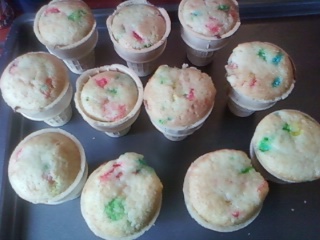 Get out your frosting and frost in a circular motion. You want to frost your cupcakes in layers making each layer smaller then the one below to make it stack. Make sure you keep your frosting in a cool place. I had mine out on the counter next to the oven and it warmed the frosting inside the can. I ended up putting it in the fridge for about 10 minutes to make frosting the cupcakes easier.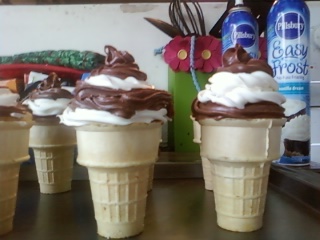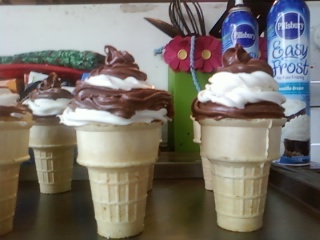 Next add sprinkles to make your cupcakes even cuter!