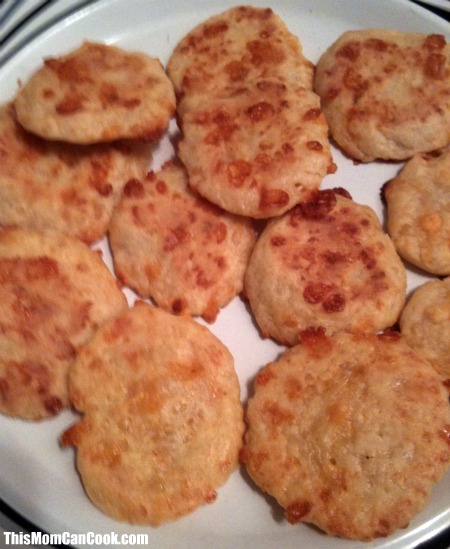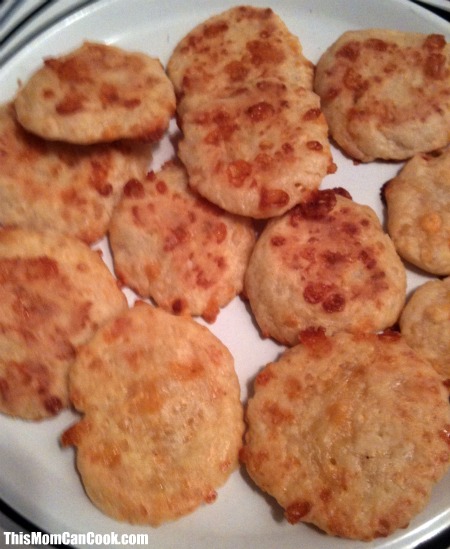 My family goes through quite a few boxes of various crackers each month. We are human and we like to snack. A fellow online friend of mine posted a recipe on her blog for homemade cheese crackers, so I had to make some for myself. They came out pretty tasty and my kids LOVED them. What is cool is all of the ingredients are normal staples at my house, so now if we are out of crackers to snack on, I can make our own. Below is my version of homemade cheese crackers.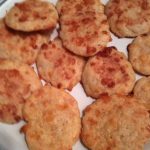 Homemade Cheese Crackers Recipe
A recipe for homemade cheese crackers.
Ingredients
4

Tablespoons

butter softened

1

Cup

Cheddar Cheese - grated finely

1/3

Cup

All-Purpose Flour

1/4

Teaspoon

Chili Powder

1

Tablespoon

milk
Instructions
In a bowl, cream butter to make soft.

Add cheese, flour, chili powder and milk and mix to make dough

On a flat and floured surface, shape dough into a cylinder about 1 inches in diameter. Wrap the dough cylinder and place in fridge for 2 hours.

Slice dough in 1/4" inch thin rounds and placed on cookie sheet that is lined with parchment paper.

Bake at 350 degrees for 12 to 15 minutes. Cool on wire rack.

Enjoy
This recipe was adapted from Simple Being Mommy!