In honor of October being national Tomato month, Lycored wanted to set the Guinness World Record for the largest display of tomato varieties with 132 different varieties showcased in a creative display in the center of Times Square.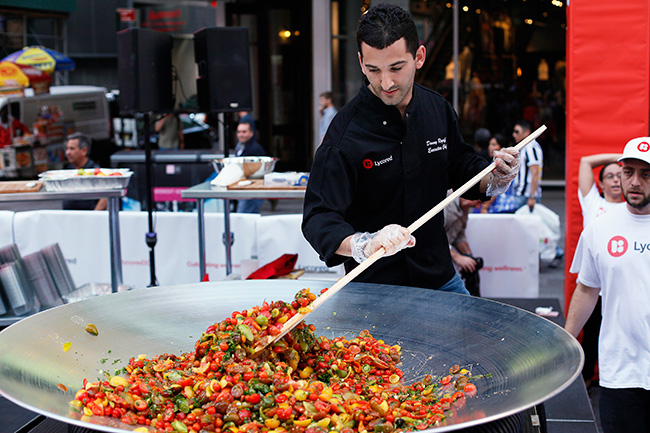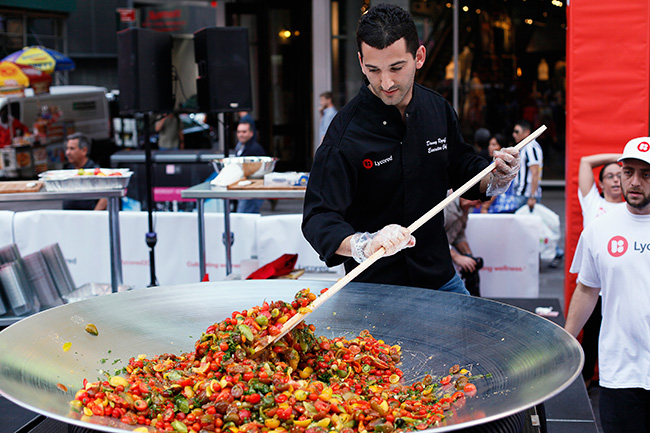 Photo Credit: Polina Yamshchikov/Redux

Lycored is a leading international wellness company that has a mission to Cultivate Wellness so the highlight of the event was the creation of an heirloom cherry tomato salad, made from over 1,000 pounds of tomatoes. The delicious Heirloom Cherry Tomato Salad was given out for free as part of a healthy lunch that also included a whole wheat roll with a sun-dried tomato spread.
Want to make your own Heirloom Cherry Tomato Salad? Try this recipe below:
Ingredients:
3 cups Heirloom Cherry Tomatoes, halved
¼ tbsp Chopped Cilantro
¼ tbsp Chopped Scallions
½ tbsp Chopped Parsley
Approximately 4 mint leaves, finely cut