Looking for an easy sugar cookie recipe? Below you will find a recipe that you will want to bookmark if you love eating those cookies that are nice and soft!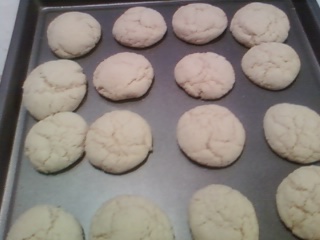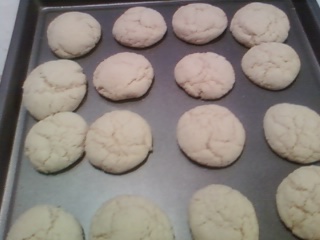 Easy Sugar Cookie Recipe
Ingredients:
2 3/4 cups all-purpose flour
1 tsp baking soda
1/2 tsp baking powder
1 cup butter – softened
1 1/2 cups white sugar
1 egg
1 teaspoon vanilla extract
Directions:
Preheat your oven to 375.
In bowl mix flour, baking soda and baking powder.
In another bowl mix sugar and butter. Make sure that your butter is softened or your dough is going to be crumbly. Add eggs and vanilla.
Combine bowl bowl mixtures together and knead for a couple minutes
Make your dough into round balls and place on ungreased cookie sheet
Bake for 8 to 11 minutes
I rolled my balls of dough into sugar which made them have a nice coating! If you want chewy cookies, take the cookies out of the oven after 8 to 9 minutes. The cookies won't be as golden as you would like but they will be soft. If you leave them in the full 10 or 11 minutes, they will be more golden but have a harder bite to them.