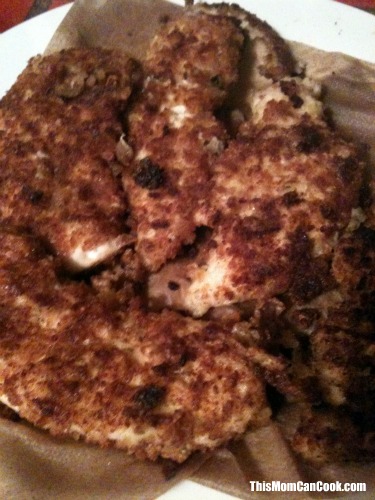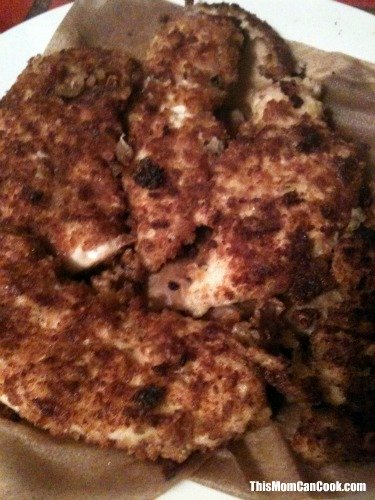 They definitely taste better than they look
So I have been craving breaded chicken strips lately. I love being able to dip my chicken into honey mustard and bbq sauce. Last night instead of going out for fast food to fix my craving for breaded chicken, I decided to try to make my own. All of my family including my 2 friends that I served all complimented these chicken strips. I thought they were good and I definitely will be making them again.
Below is my recipe for Stove Top Stuffing Breaded Chicken Strips.
Ingredients:
1 to 2 pounds chicken breast – cut in strips
1 cup stove top stuffing – crushed
2 eggs
2 cups flour
Cooking oil
Directions:
Lightly use a meat pounder or ice cream scoop and pound each piece of chicken on flat surface
In three bowls add flour, eggs and crushed stove top stuffing. I added 1 TBS of water to my eggs to thin it out.
Heat stove to medium heat and add a small amount of cooking oil. I used about 1 to 2 tablespoons.
Take each piece of chicken and drench in flour, then dip in egg, then cover in stove top stuffing mix. Make sure each side has been covered.
Lay 4 pieces of chicken in skillet at a time. Turn each strip after 1 minute and turn 4 times.
Remove and lay on plate covered with paper towel or napkin to absorb oil
Enjoy