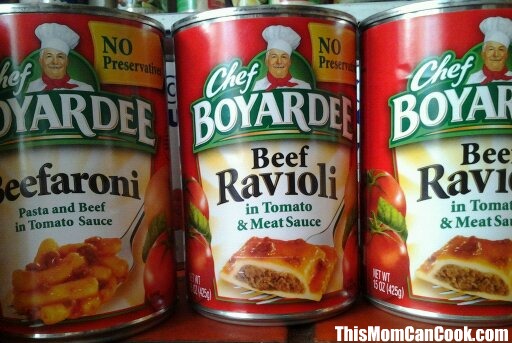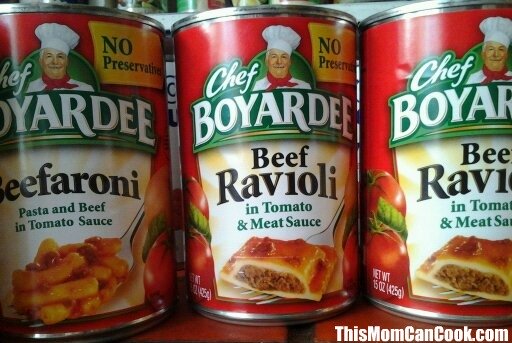 This past weekend I hosted a Be the Chef with Chef Boyardee House Party and it was a huge success! During my party, my guests tried 3 different Chef Boyardee recipes that I prepared before they arrived. These three dishes all included one of the Chef Boyardee products pictured above. Before my party, I had only used the Chef Boyardee products as quick meals for my kids when I don't have time to cook. They are handy to open, put in a bowl and pop in the microwave. Now, I have found ways to include these products that my children LOVE in actual meals that are prepared on the stove-top or oven.
The three Chef Boyardee dishes that I prepared included:
Ravioli Lasagna
Cheeseburger-roni
Taco-roni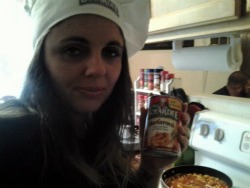 Out of the three dishes that I cooked for the party, the Ravioli Lasagna was the favorite of the three. While my guests said that all the dishes tasted good, it amused me that the recipe that included SPINACH was everyone's favorite (especially the kids). Now I know a way to get them to eat their spinach and not complain.
The Chef Boyardee Recipes that I made can all be found at the ReadySetEat website. What I like about these recipes is that they are easy and don't take much time to prepare. There are also a couple recipes that I need to try! Sometimes there are days when I don't want to spend hours in the kitchen. On the ReadySetEat website, you can view reviews, comments and suggestions on the recipes too!
Check out the Chef Boyardee Ravioli Lasagna I baked…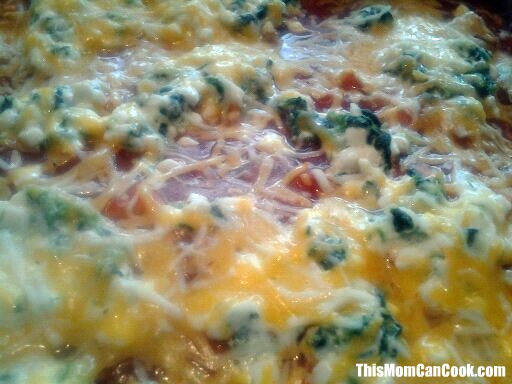 Here is the Chef Boyardee Ravioli Lasagna recipe!
Ingredients:
PAM® Original No-Stick Cooking Spray
1 cup frozen loose cut leaf spinach
2 cans (15 oz each) Chef Boyardee® Beef Ravioli
1 can (14.5 oz each) Hunt's® Diced Tomatoes, drained
1-1/2 teaspoons dried Italian seasoning
1 cup 1% low-fat cottage cheese
1/2 teaspoon ground black pepper
1 cup shredded Italian blend cheese
Directions:
1. Preheat oven to 375°F. Spray 8×8-inch glass baking dish with cooking spray. Place spinach in microwave-safe bowl. Cover with plastic wrap and microwave on HIGH 2 minutes; squeeze spinach dry.
2. Combine ravioli, drained tomatoes and Italian seasoning in medium microwave-safe bowl. Cover with plastic wrap and microwave on HIGH 3 to 4 minutes or until mixture is hot. Combine cottage cheese, spinach and black pepper in small bowl.
3. Place half of ravioli mixture in bottom of baking dish. Top with half of cottage cheese mixture and 1/2 cup shredded cheese. Repeat layers. Bake 15 minutes or until cheese is hot and bubbly.
A dinner isn't a dinner without dessert!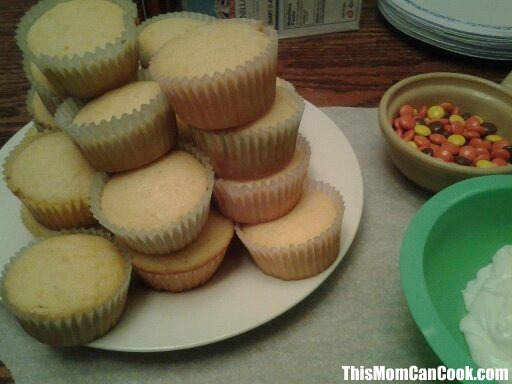 This chef prepared homemade cupcakes, homemade frosting and had a ton of yummy toppings. We had a few flavors of ice cream and had our own dessert bar.
I am being compensated by Chef Boyardee and ConAgra Foods for this post and participating in the Be the Chef with the Chef Boyardee House Party.