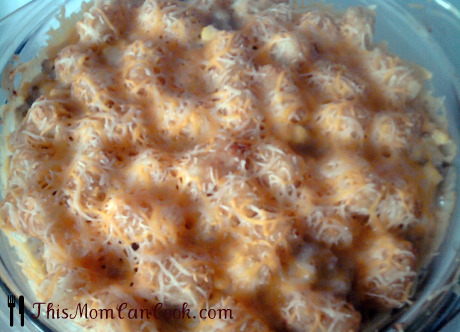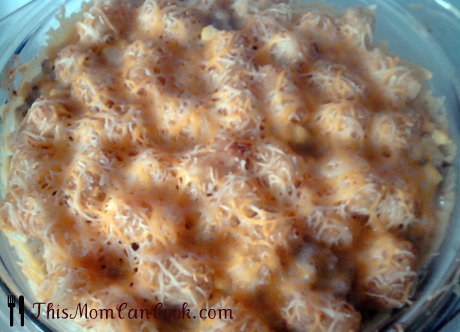 The other day, I got my first issue of my Taste Of Home subscription. Let me tell you that I LOVE this magazine. I used to have a subscription years ago, and now I am back. Today I prepared one of the recipes in this month's issue called Cowboy Casserole. This is easy to make and my whole family enjoyed it. Even my picky eater who doesn't really like corn ate it!
Ingredients:
1lb ground beef (thawed)
1 can whole kernel corn
1 can condensed cream of chicken (undiluted)
1 cup shredded cheese
1/3 cup milk
2 TBS sour cream
3/4 tsp onion powder
1/4 tsp pepper
32 oz bag of tater tots
Directions:
In a skillet, cook ground beef over medium heat until it is no longer pink and drain. Add the corn, soup, 1/2 cup cheese, milk, sour cream, onion powder and pepper.
In the bottom of  a baking dish, arrange half of the bag of tater tots. Make sure that you spray your baking dish with cooking spray if it is not a non-stick dish. Layer beef mixture over tater tots. Add remaining tater tots to top of beef mixture and sprinkle remaining cheese over the top.
Bake at 375 degrees for 25-30 minutes until cheese is melted and bubbly.
Enjoy!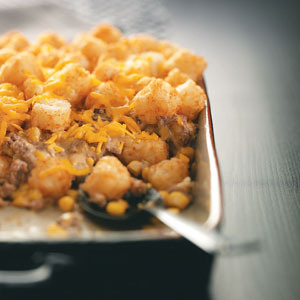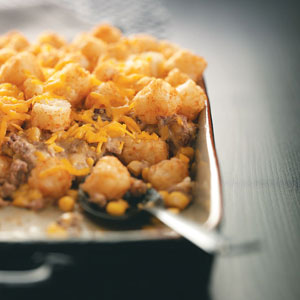 This recipe was adapted from Cowboy Casserole on Taste Of Home