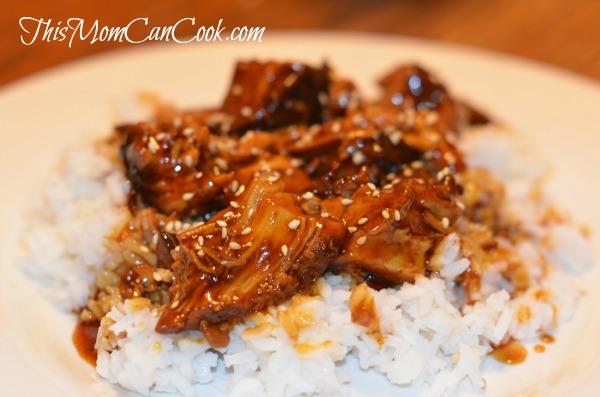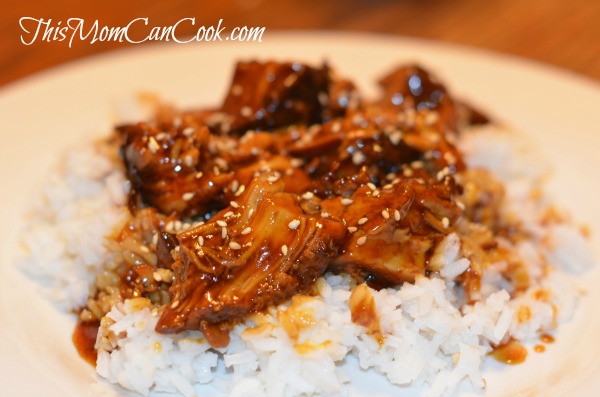 I happen to LOVE sesame chicken. I have been ordering it for years at restaurants and for take out but I had never attempted to cook it myself until this month. Sesame chicken always seemed like one of those dishes that may be complicated to make. I like dishes that are easy to make but last week.
Last week I decided to make my own sesame chicken at home and since I like easy recipes, I made it in my crockpot. It was not only easy to make, it came out delicious. My husband and kids have been asking me to make it again which might be real soon!
Here is an easy recipe to make sesame chicken in your slow cooker!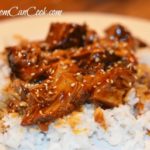 Crockpot Sesame Chicken Recipe
Ingredients
2

lbs

boneless/skinless chicken breast

1

cup

honey

4

TBS

ketchup

1/8

tsp

ginger

1/2

cup

soy sauce

1/4

tsp

Worcestershire sauce

2

TBS

canola oil

4

tsp

cornstarch

Sesame seeds

Garlic salt
Instructions
Season chicken breasts lightly with garlic salt and place in crockpot.

In a bowl add honey, soy sauce, ketchup, Worcestershire sauce and ginger. Pour over the chicken.

Set crockpot on low for 3 to 4 hours, until chicken has cooked all the way through. Remove chicken from crockpot and cut in small cube like pieces.

Pour sauce from crockpot into large skillet. In a small bowl add cornstarch and about 6 TBS of water. Stir to mix well with sauce. Cook on medium-high temperature for a few minutes until sauce begins to thicken.

Add chicken to skillet and continue cooking on medium heat for about 1-2 minutes until mixture is evenly heated through.

Serve over rice and top with sesame seeds!
Next I am going to attempt to make some homemade orange chicken!