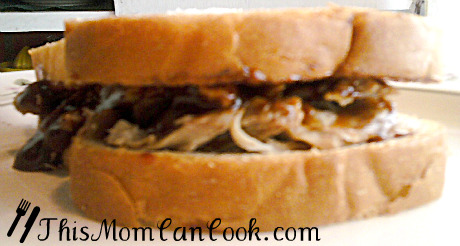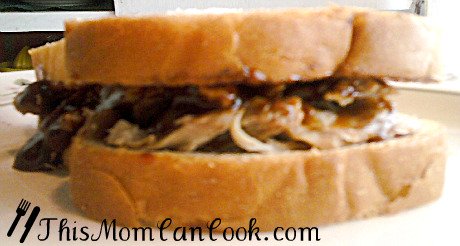 I love BBQ sauce + pork. Those two just go hand in hand for me. When we BBQ at home, I love when we make boneless pork ribs! I just recently found a way to make one of my favorite dishes at home and in my crockpot that includes PORK. Did I mention, my crockpot is one of my favorite ways to cook!  Anyhow, I love pulled pork sandwiches and want to share with you my new recipe!
Ingredients:
3 pounds of boneless pork shoulder
2 TBS vegetable oil
2 TBS brown sugar (can omit)
1/4 of a 2-liter of A&W Root Beer
Salt and pepper
Your favorite BBQ sauce
Directions:
Wash and cut boneless pork into large chunks
In a bowl add pork and top with salt and pepper (to your likings).
Mix and toss the pork so the salt and pepper is spread throughout all of your pieces.
In a large skillet or pot, sear each chunk of pork over medium heat until each side is browned and caramelized
Place pork into crock pot, add root beer and sprinkle top with brown sugar
Cook on low for 7 to 8 hours
To serve, take a fork and shred pieces of pork. Add to your favorite bread with lots of BBQ sauce
Enjoy your sloppy sandwich!