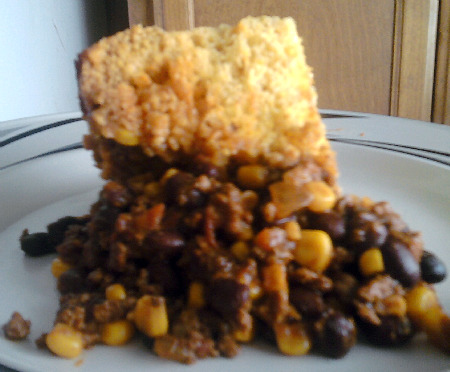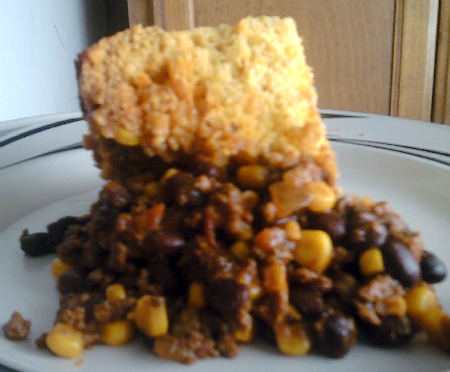 Yesterday was the first time I have ever made tamale pie. Better yet, in my crock pot which is one of my FAVORITE kitchen appliances. The recipe is quite easy and good too! Check out my Crock Pot Tamale Pie Recipe:
Ingredients:
1 pound ground beef
1 teaspoon ground cumin
1 teaspoon salt
1 teaspoon chili powder
1/4 teaspoon pepper
1/3 cup diced onion (white or yellow)
1 can (15 oz) black beans, rinsed & drained
1 small can green chilies diced
2 large tomatoes, cut and diced (around 2 cups)
1 can (15 oz) whole kernel corn, drained
1 can (10 oz) enchilada sauce
1 package (10 oz) corn bread mix
2 eggs
Directions:
In a large skillet, brown meat until no longer pink. Drain and add to crock pot.
Add cumin, salt, pepper, chili powder to meat and stir.
Add beans, corn, tomatoes, onions, chilies and enchilada sauce and stir.
Cover and cook 5 to 6 hours on low.
In a small bowl stir corn bread mix and eggs. Add to top of mixture in crock pot and cook an additional hour.
Enjoy!
Want to see where I found this recipe? Check out Simple Being Mommy's version of this recipe.