One of my favorite ways to cook dinners during the summer is on the grill! It is a great way to get the family together outdoors and talk to the kids about how their day was at school. Looking for a quick meal that you can make on the grill? I recently used some of the Smithfield® Marinated Pork to make a Citrus Glazed Grilled Pork Loin Filet and Kabobs for my family.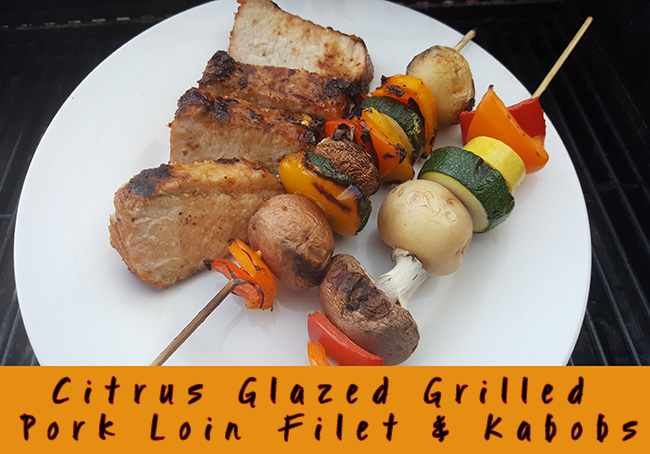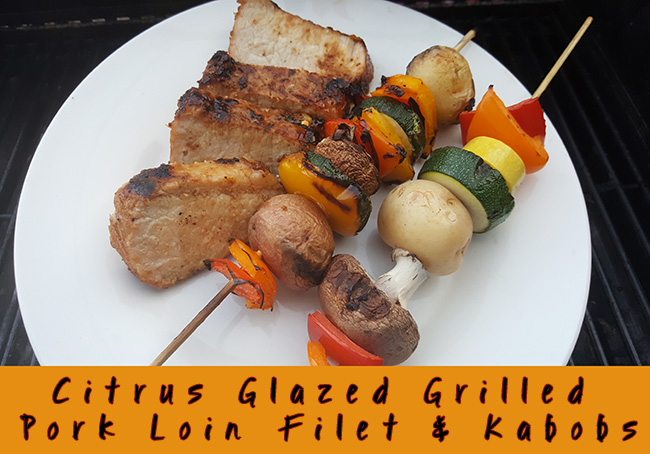 We normally grill chicken or steak but now we are all fans of the Smithfield Marinated Fresh Pork products that are available at Safeway in a variety of flavors and cuts including tenderloins, loin filets, and roasts. These products make it easy to prepare a meal that is ready in 30 minutes or less!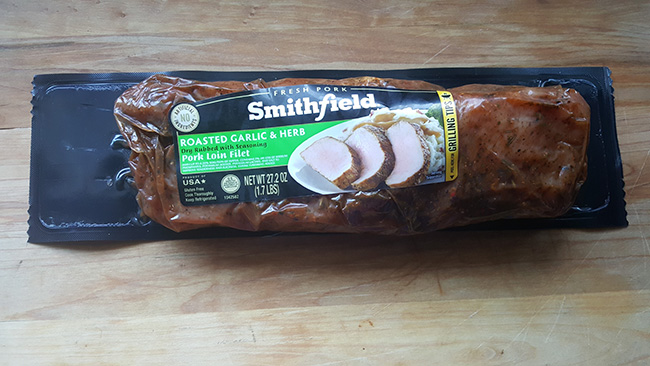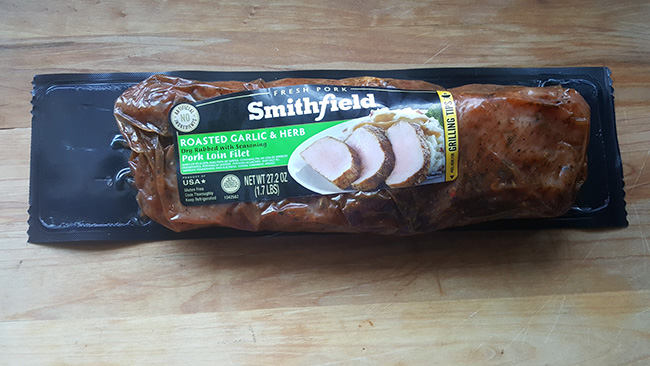 These Smithfield Marinated pork products that I found at Safeway can be grilled, roasted or sautéed and are perfect for any night of the week, and they will give you real flavor, real fast! I used the Roasted Garlic & Herb Pork Loin Filet and look forward to trying the other varieties.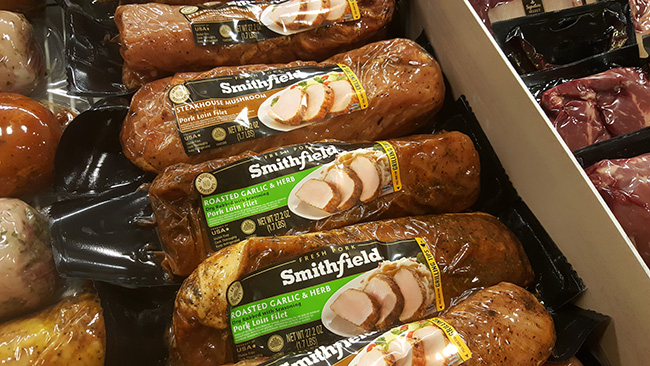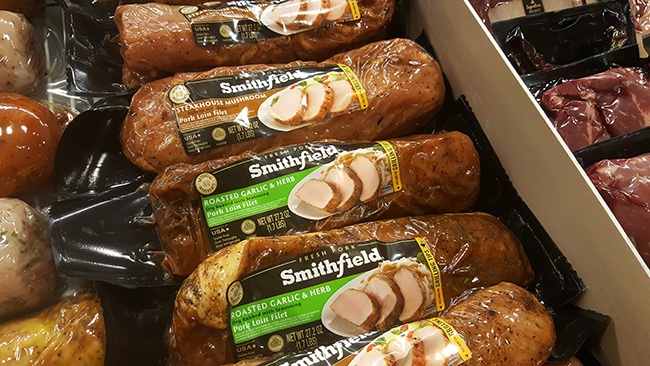 I am one that likes to encourage my children to eat a rainbow of vegetables. I am always trying to tell them how beneficial it is to eat different vegetables and sometimes provide ways for them to get involved. The kids thought it was fun to put their own vegetables on a stick that they could add to the grill.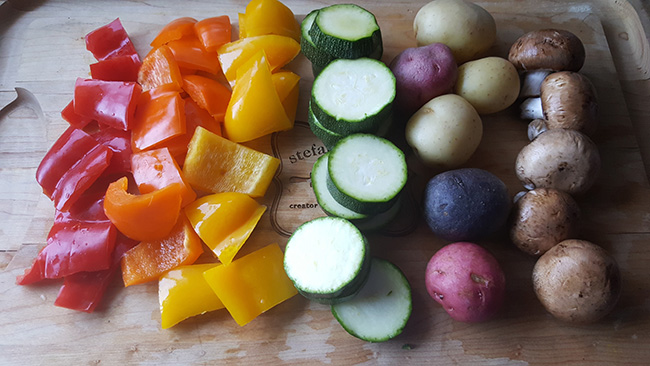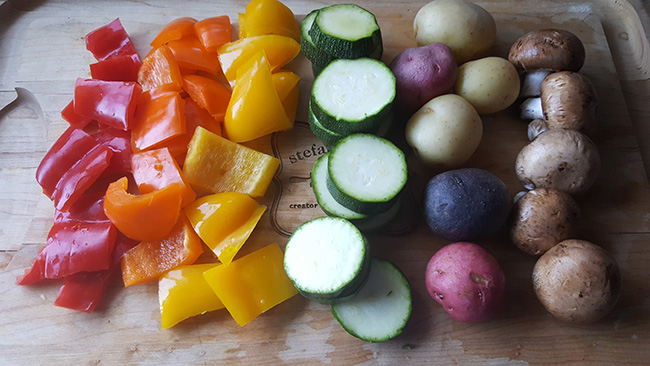 We all created our own kabobs that included bell peppers, squash, potatoes and even some mushrooms.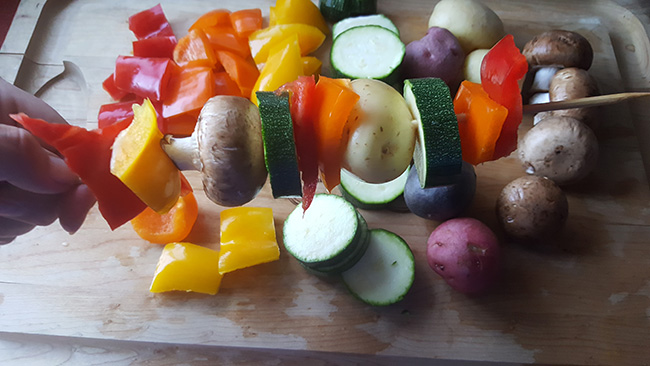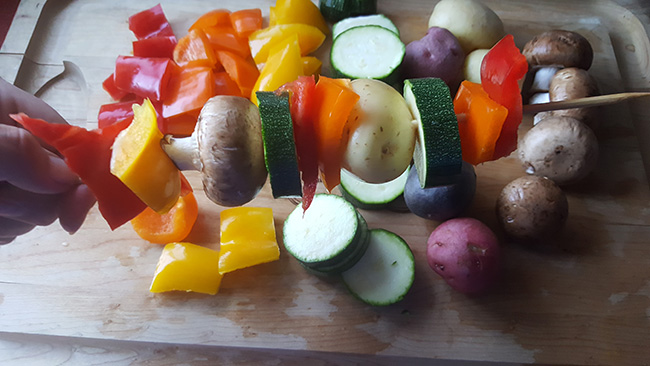 Even though the Smithfield Fresh Pork products are available already marinated in the package, I am one that prefers to always add my own special touches.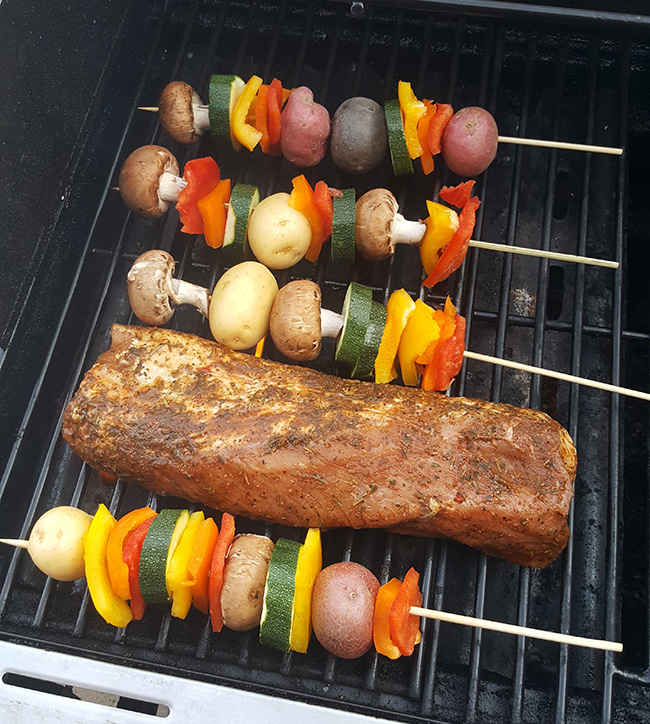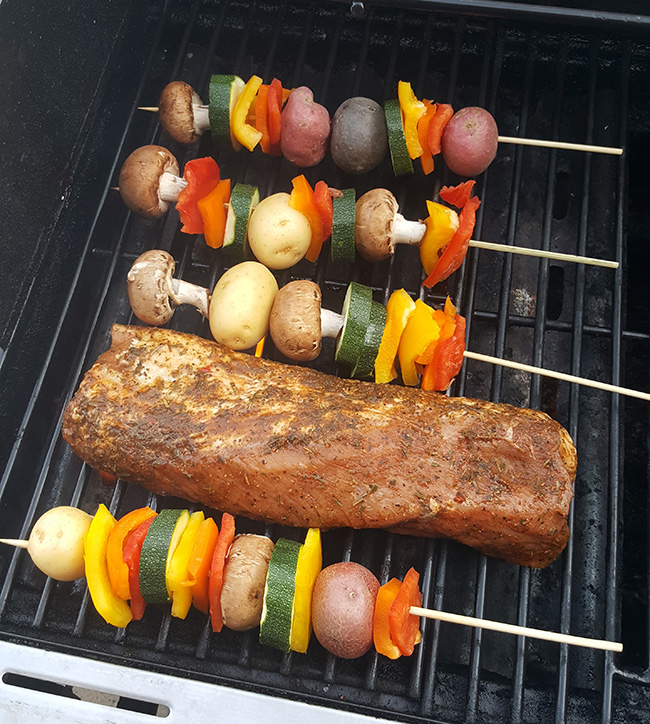 I started with a Smithfield Roasted Garlic & Herb Pork Loin Filet and made a tasty citrus glaze that I brushed on the filet while it was on the grill that definitely gave the crust some extra flavor!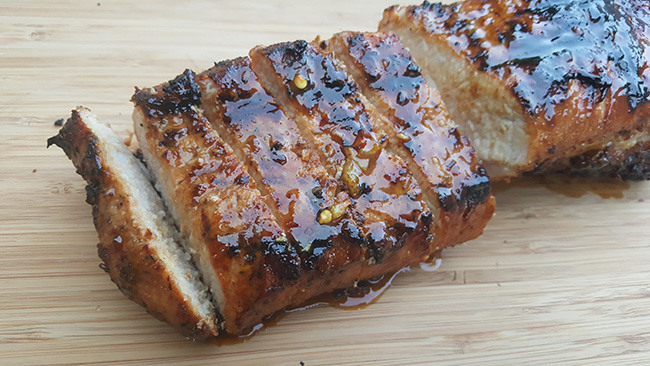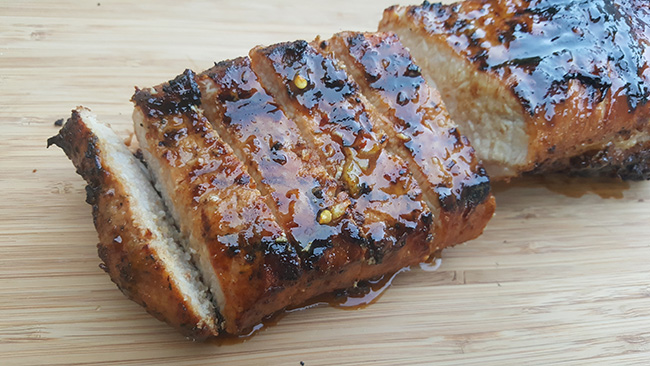 Citrus Glazed Grilled Pork Loin Filet & Kabobs Recipe
Ingredients:
1 Smithfield Marinated Roasted Garlic & Herb Pork Loin Filet
1/4 cup orange marmalade
2 tablespoon orange juice
2 tablespoons spicy mustard
1/4 teaspoon crushed red pepper flakes
Variety of vegetables (bell pepper, squash, potatoes, mushrooms)
Directions:
Wash and slice vegetables for kabobs. Place vegetables on kabob sticks and set aside.
In a small bowl add orange marmalade, orange juice, mustard, red pepper flakes and stir with whisk until blended. Set aside.
Place Smithfield Pork Loin Filet over grill on medium heat along with the kabobs. Remove kabobs when tender. Continue to turn meat over every 5 minutes, brushing it with the citrus glaze for 25-30 minutes until done.
Remove from grill and use knife to cut pork loin filet in slices. Enjoy with grilled kabobs.
Take a peek at my video showing just how simple it is to make a easy dinner with real flavor in 30 minutes or less! And for more delicious Smithfield Fresh Pork Recipes visit www.smithfield.com/meal-ideas/real-flavor-real-fast/.
Sponsored post written by me on behalf of Smithfield® Marinated Fresh Pork. The opinions and text are all mine.