I am a Flatout Flatbread Blog Ambassador. I received product samples and gift card to create a recipe to share with my readers but the opinions that are stated herein are 100% my own.
When it comes to my favorite foods, I would have to say that pizza is pretty high on my list. I have my favorite pizza places that I like to order take out from, but I also enjoy making my own pizza at home. With homemade pizza you can add your own ingredients, make it a little healthier and even probably save yourself some money.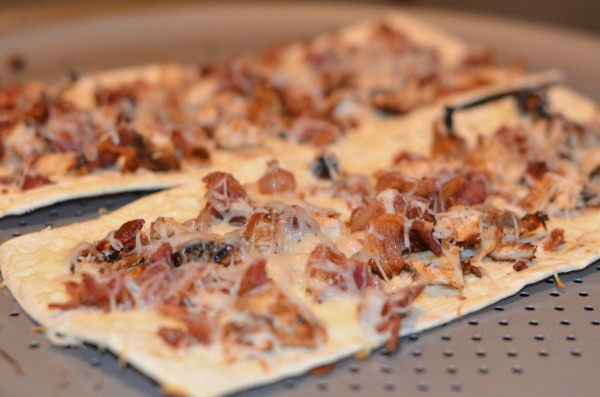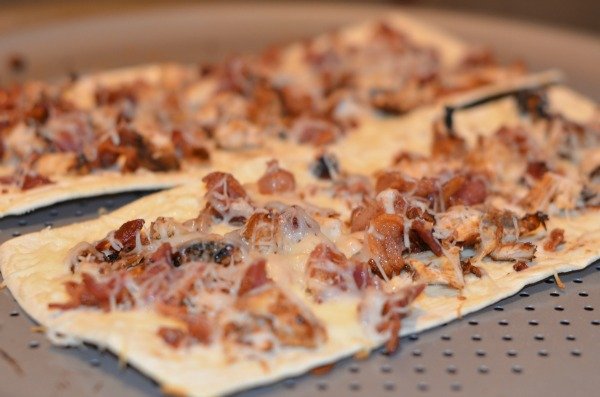 When I make my own pizza, I usually made the dough from scratch but can take quite a bit of time. Since I have recently become a Flatout Flatbread Ambassador, I thought it would be fun to share with you YUMMY recipe that you can make that the whole family might enjoy with the new Flatout Thin Crust Flatbreads. These Artisan Pizza Thin Crust Flatbreads can be found at Walmart are currently available in four different varieties including Rustic White, Spicy Italian, Rosemary & Olive Oil, and Heritage Wheat.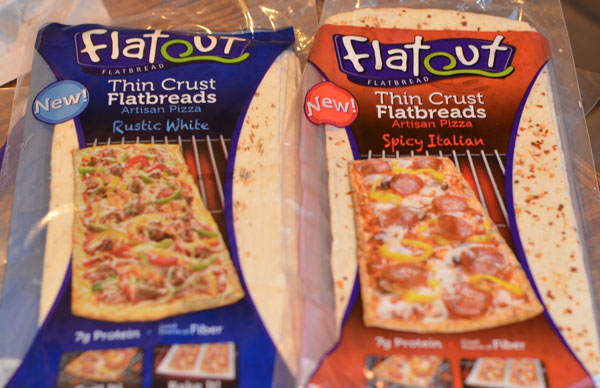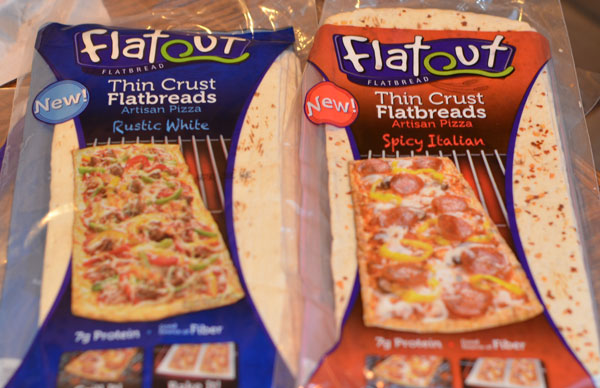 My recipe is simple and requires some of my favorite ingredients (chicken, bacon, ranch & cheese). I used the Rustic White Flatbread with this pizza and plan trying the Spicy Italian flavor with some pepperoni and red sauce. My kids LOVED my Chicken & Bacon Artisan Pizza and I think the bacon had some effect on the new pizza mom made. They all asked for more!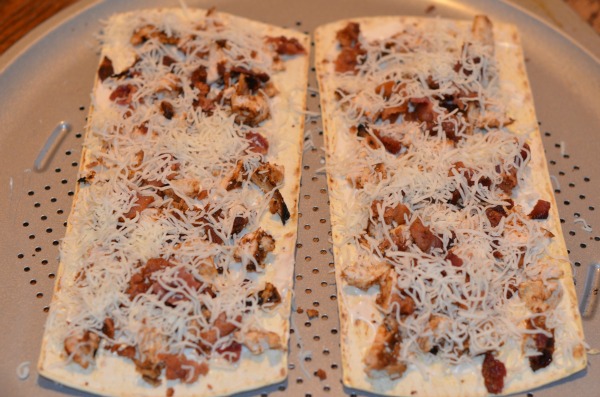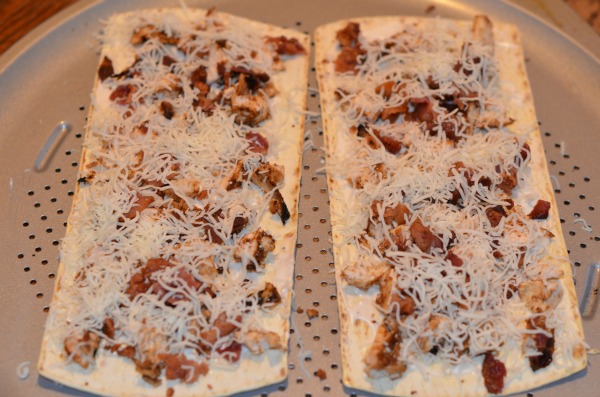 Here is my easy recipe for Chicken & Bacon Flatout Flatbread Pizza that you should try too!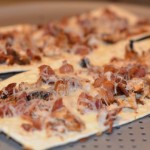 Chicken & Bacon Flatout Flatbread Pizza Recipe #FlatoutGood
Ingredients
1

Flatout Thin Crust Flatbread - <a href="http://www.flatoutbread.com/find-a-store/where-we-are/">Find where they sell them near you</a>

1/2

cooked chicken breast

in small pieces

3-4

pieces

of cooked bacon

1/4

cup

Ranch Dressing

1/2

cup

shredded Mozzarella cheese

1

tsp

olive oil
Instructions
Brush olive oil evenly over Flatout Flatbread and bake in oven at 350 degrees for 7 minutes for a crisp crust. If you like a more softer crust, only pre-bake for about 4-5 minutes. You can also GRILL it! Pre-heat grill to 350 degrees and pre-bake the Flatbread on the grill for 1-2 minutes.

Remove from oven and spread ranch dressing over bread.

Add the cheese, then add chicken. Crumble bacon on top.

Place in oven and bake an additional 5 minutes. If you are using a grill, close the lid and grill your flatbread for about 4 minutes.

Remove from oven, cool and enjoy!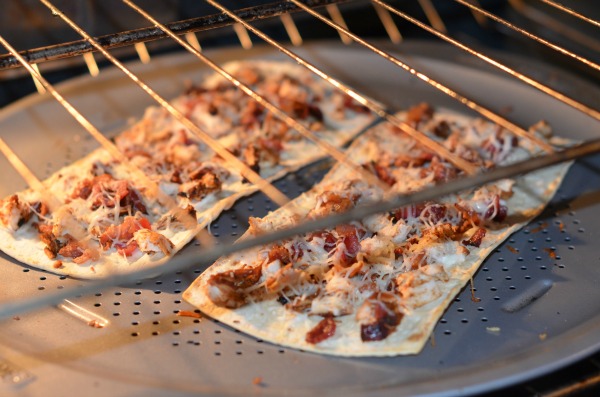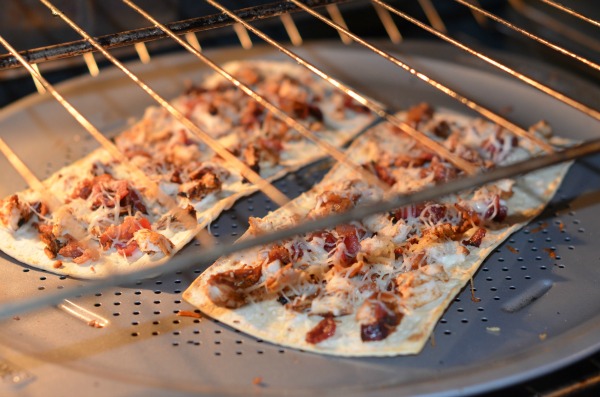 On Flatout's Facebook page you will find the Flatout Flatbread's Grilled Pizza Party. On this page is the 30 days of delicious grilled pizzas using the Flatout Flatbread products. There are some delicious recipes listed that I can't wait to try on our grill this summer.
Now time for a giveaway you will want to enter.
For more info on Flatout Flatbread visit: www.Flatout.com.