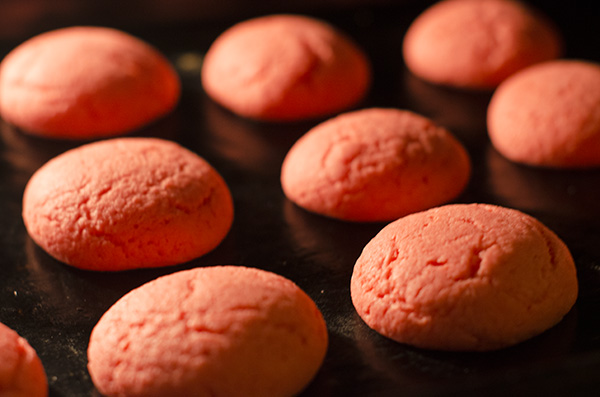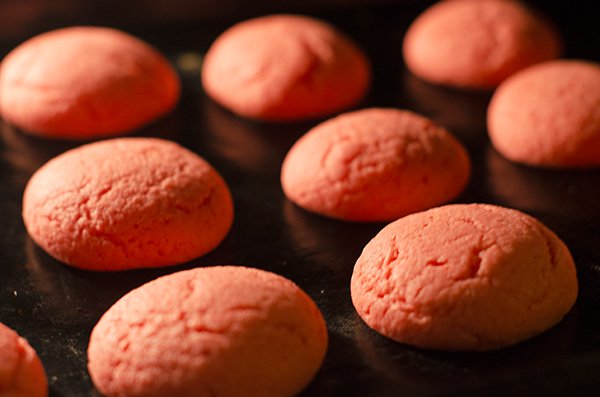 There are times when you get creative with the items in your pantry. The other day I wanted to make sugar cookies but I wanted them to try something different. Thats when I seen the box of Strawberry Jello in the pantry calling my  name. I looked at the ingredients in the package and the first ingredient was SUGAR. That is when I decided to use some of the jello in place of sugar in my basic sugar cookie recipe.
I normally use eggs when I make these cookies but as I am making the batter I realize my husband had used all the eggs for breakfast. I replaced the egg with vegetable oil which gives these cookies a more chewier texture.
Here is my recipe I used for the yummy and colorful strawberry flavored cookies.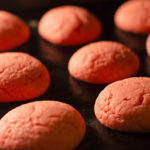 Chewy Strawberry Jello Cookies
Ingredients
2 3/4

cups

all-purpose flour

1

tsp

baking powder

1 1/4

cup

butter

room temperature

1

cup

granulated sugar

1

cup

strawberry jello

powdered

2

TBS

vegetable oil

1

tsp

vanilla extract
Instructions
In a mixing bowl add butter, sugar and jello mix and stir until creamy. Add oil and vanilla and mix.

In another bowl add baking flour, baking powder and mix well.

Add dry mixture to wet mixture and stir until well blended.

Make 1" balls and place on non-stick cooking sheet. Bake at 350° for 10-12 minutes.

Remove from oven, place on cookie sheet to cool.

Enjoy
What flavor of jello would you want to try in these cookies?