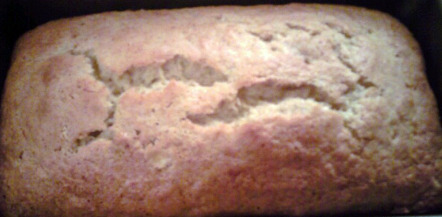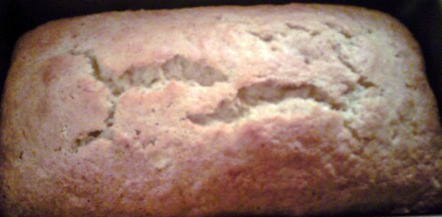 When it comes to breads, I LOVE banana nut bread. I don't know why I have never made my own until the other day. Now that I have made banana nut bread, I plan to make it more often because it is actually pretty easy. I want to try some other versions of the recipe too!  Here is the Banana Nut Bread recipe I used:
Ingredients:
1 large ripe banana
1/3 cup apple sauce
2 eggs
2/3 cup sugar
1 3/4 cup flour
2 tsp baking powder
1/4 tsp baking soda
1/2 cup walnuts (chopped in small pieces)
Directions:
In a medium bowl, mix flour, sugar, baking soda and baking powder.
In a small bowl mash bananas and add applesauce and eggs. Once you are done mixing, add to dry ingredients.
Pour mixture into greased loaf pan and bake at 350 degrees for 50 to 55 minutes.
Enjoy
Want to see the recipe I got this from? Visit The Shepwell Kitchen.