With Valentine's Day comes beautiful red roses, dimly lit candles, boxes of chocolate, romantic dinners, but how about breakfast in bed?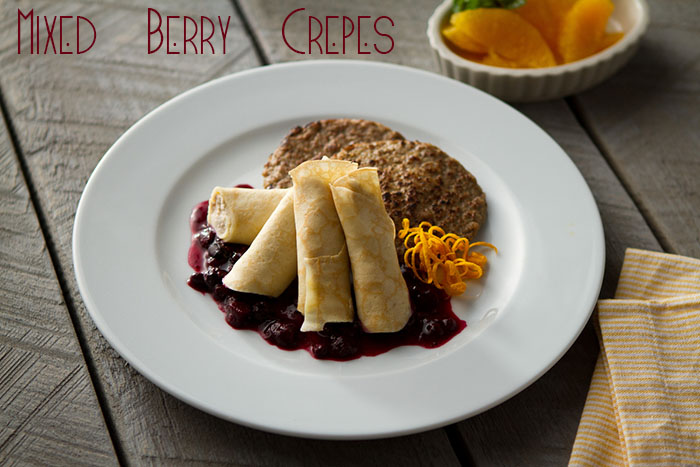 bistroMD's yummy recipe for Mixed Berry Crepes is the perfect for surprising your honey in bed. Why not spoil your honey and be able to spoil yourself by making yourself a plate too!
These crepes are filled with fresh ricotta cheese and served with a variety of fresh delicious berries. Now for the recipe.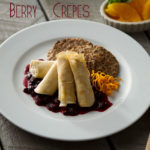 Mixed Berry Crepes
Ingredients
2

cups

of milk

2

eggs

1

cup

and 2 tablespoons of all-purpose flour

½

tsp

salt

½

tsp

olive oil

½

tsp

orange zest

1 ½

pint

of strawberries

1 ½

pint

of blueberries

1 ½

pint

of aspberries

2

tsp.

fresh lemon juice

3 ½

tbsp

granulated sugar

1 ½

cup

whole-milk ricotta cheese

1

tbsp

olive oil

Confectioners' sugar for dusting
Instructions
In a blender, combine the milk, eggs, flour, salt, oil and zest. Blend until smooth. Transfer to a bowl, cover and refrigerate for a half hour.

In a large bowl, combine the strawberries, blueberries, raspberries, lemon juice and 2 Tablespoons of the granulated sugar, or to taste. In another bowl, combine the ricotta and the remaining 1 and a 1/2 Tablespoons of granulated sugar. Set aside.

In a crepe pan over medium heat, melt 1 teaspoons of the butter to coat the pan evenly. Pour in 1/4 cup of the batter and spread with a spatula. Cook until the crepe is golden underneath, for 1 to 2 minutes. Flip the crepe over and cook for 1 to 2 minutes. Transfer to a plate and cover with aluminum foil. Repeat the process to make 8 crepes

Cover half of each crepe with the ricotta mixture and 1/4 cup of the berry mixture and roll into a tube. Place 2 crepes on each individual plate. Top 1/2 cup of berries and dust with confectioners' sugar. Serve immediately.