One of my favorite things to make for breakfast is biscuits and gravy! Biscuits are always good in the morning and homemade gravy on top makes them even better. It wasn't until recently that I discovered an easy way to make biscuits and gravy for a bunch!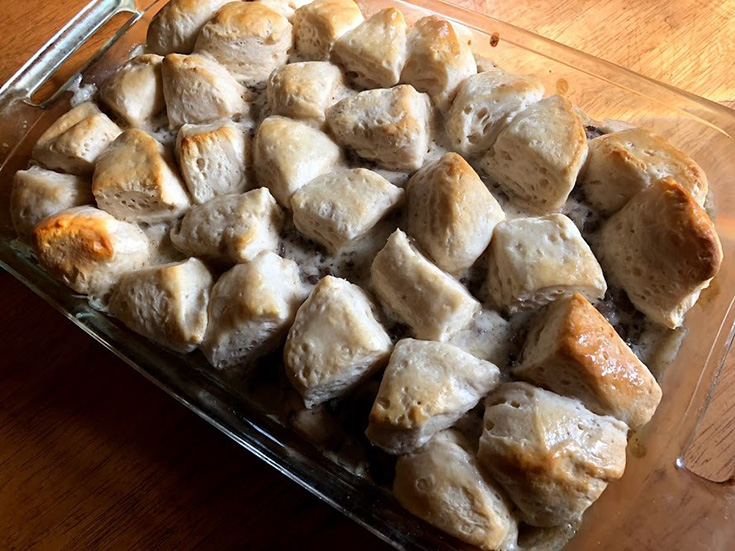 I love making homemade biscuits but usually keep some of the refrigerated biscuits in my fridge for mornings when I don't want to make them from scratch. For this recipe the biscuits came in perfect and all I needed to do was create a simple gravy using flour, milk and some salt and pepper!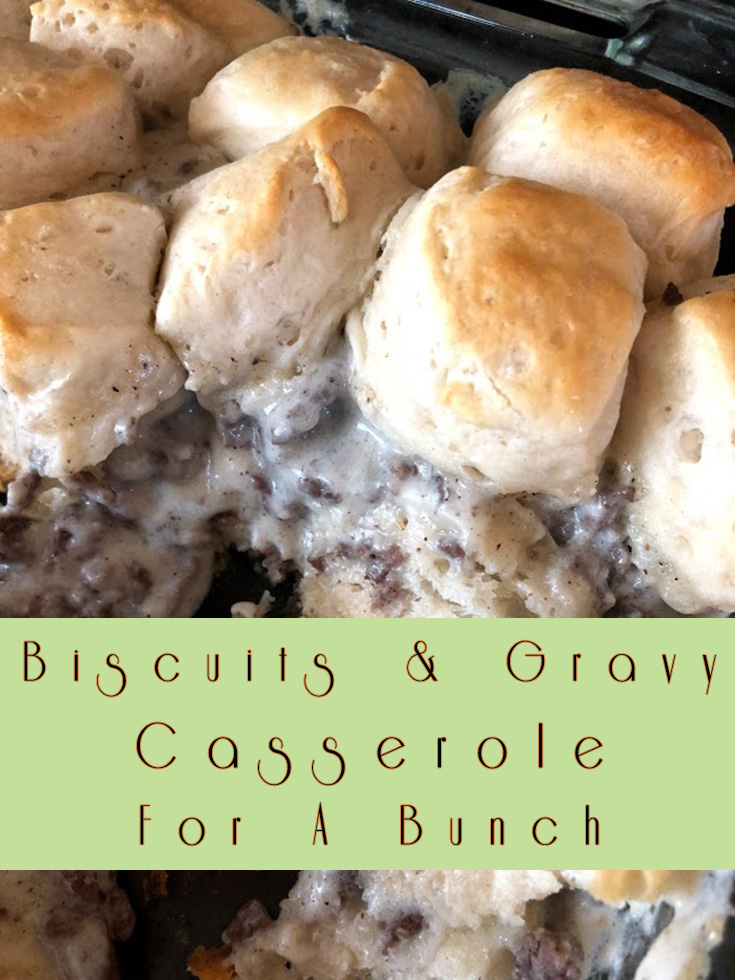 Normal recipes call for sausage in the gravy but I prefer to use ground beef! This is a meal that is perfect for breakfast, lunch or dinner. What I love about this breakfast casserole is it is easy to make and only requires a handful of ingredients.
If you are looking for a quick recipe to please a bunch be sure to print my Biscuits and Gravy Casserole recipe below…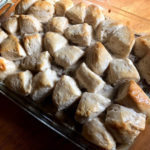 Biscuits And Gravy Casserole Recipe
Ingredients
2

cans

refrigerated biscuits

1

pound

ground beef

4

tablespoons

flour

1

teaspoon

salt

1

teaspoon

pepper

3

cups

milk

2

tablespoons

butter

melted
Instructions
In a small bowl add the flour, salt and pepper and set aside. Cut biscuits into quarters and set these aside.

Spray casserole dish with cooking spray and place half of the quartered biscuits onto bottom of dish. Cook at 400° for 10 minutes.

While biscuits are in oven baking you will need to make your gravy. In a medium skillet add ground beef and cook over medium/high heat until no longer pink. Reduce heat to medium. Sprinkle flour mixture on ground beef and stir until flour mixture has been absorbed into the ground beef.

Add milk to ground beef mixture and turn heat to high until it begins to bubble stirring frequently. Reduce heat to low and continue to simmer gravy until it begins to thicken.

Once you have gravy pour over the biscuits in the casserole dish that you already just made. Layer the remaining quartered biscuit pieces over the gravy. Bake for 15 to 20 minutes or until biscuits are golden brown. Remove from oven and brush biscuits on top with melted butter.