I am a Flatout Flatbread Blog Ambassador. I did not receive any compensation for this post, I just happen to LOVE the product. The opinions that are stated herein are 100% my own.
Ever since I tried the Flatout Flatbread products I am addicted to finding ways to use them. I really like using the Artisan Pizza Thin Crust Flatbreads. I have been making a variety of pizzas for my family with these products including my Chicken & Bacon Flatout Flatbread Pizza, my Pepperoni Pizza on the BBQ grill and more! Something that is good and easy to make is a Flatout Flatbread Mexican Pizza.
With the flatbread, refried beans and some cheese you can have yourself a delicious meal!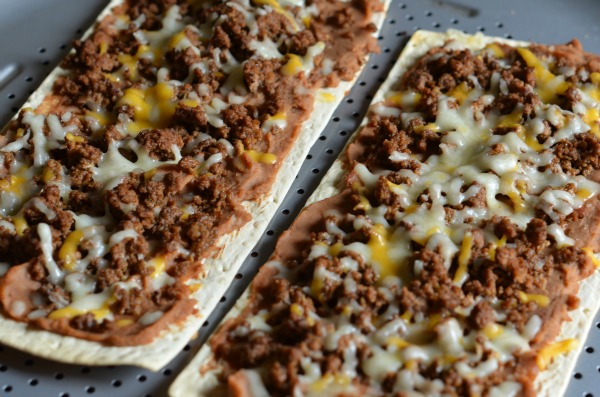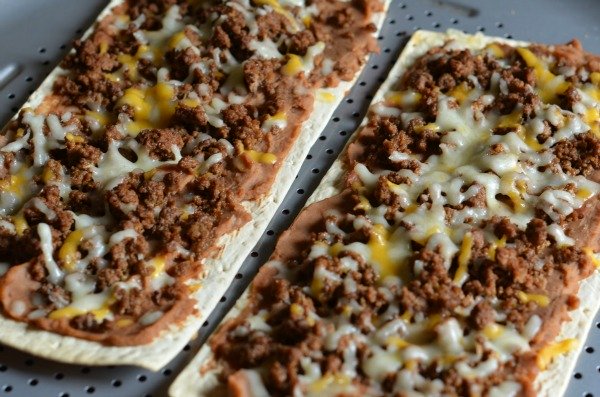 A little salsa on the top makes of your pizza makes it even better…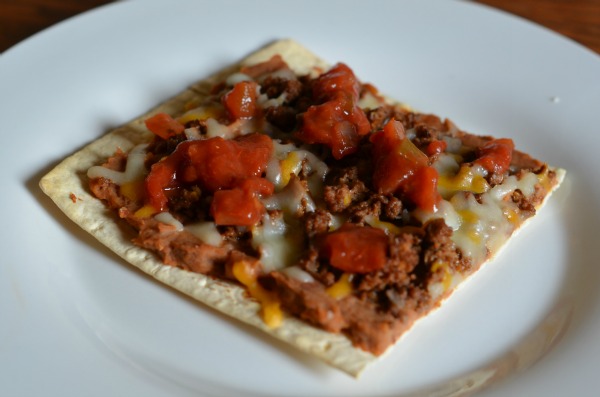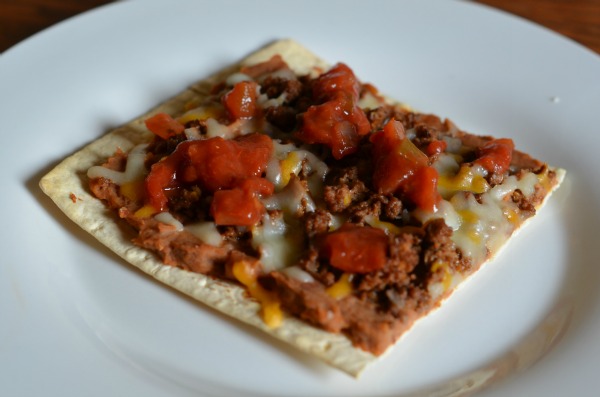 The flatbread Mexican pizza is super easy to make! I only used a few ingredients but you can get creative and add tomatoes, olives and lettuce. Once it is out of the oven you can even add your sour cream and guacamole. The possibilities are endless and this is also a fun meal to get the kids involved in. You can make your own Flatbread Mexican Pizza bar!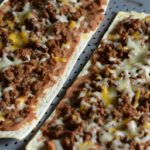 A Flatout Mexican Pizza Recipe
Ingredients
1

Flatout Flatbread Artisan Pizza Bread

1/4

cup

refried beans

1/2

cup

shredded cheese

1/4

cup

cooked taco meat
Instructions
Preheat oven to 350. Place Flatout Flatbread on cookie sheet and bake for 3 - 4 minutes.

Remove from oven. Spread beans on bread, then top with cheese and taco meat.

Put pizza back in oven and cook and additional 4 minutes.

Remove from oven, cut and enjoy!