I received a cool WearEver fry pan to facilitate this review. No monetary compensation has been received and all thoughts and opinions stated herein are 100% my own.
Ever since I started using nonstick cookware, I try not to use anything else. There are times though when a cast iron skillet would be great to use, but they are normally so heavy and hot since you can't hold them that I rarely use the one that I have had for years.


WearEver recently came out with their Cast Lite 10″ Fry Pan that is made out of cast aluminum and 50% lighter than the normal cast-iron cookware. I received one of these Wear Ever Cast Lite skillets to review and I am really enjoying using it. I do have to remember to NOT touch the handle, but other than that I LOVE how this pan is like a regular cast-iron skillet but not as heavy and NONSTICK!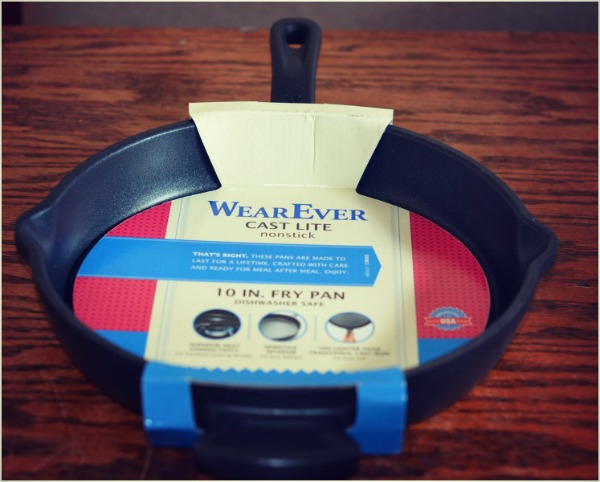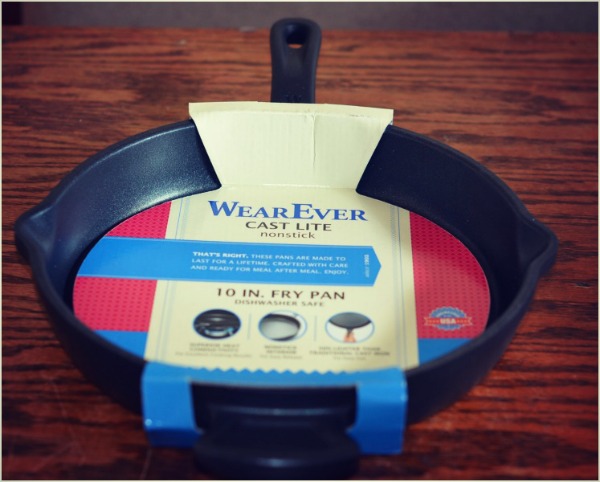 Here are the features of the WearEver 10 IN. Fry Pan:
Dishwasher safe
Non-stick
50 percent lighter than traditional cast iron
Dimensions: 17.0 x 11.25 x 2.0
Superior heat conductivity for excellent results
Right now you can buy this WearEver fry pan at Walmart and other online retailers.