I LOVE when appliances are available in my favorite colors. When I received the PINK electric rice cooker from Tiger I was excited and couldn't wait to try it out.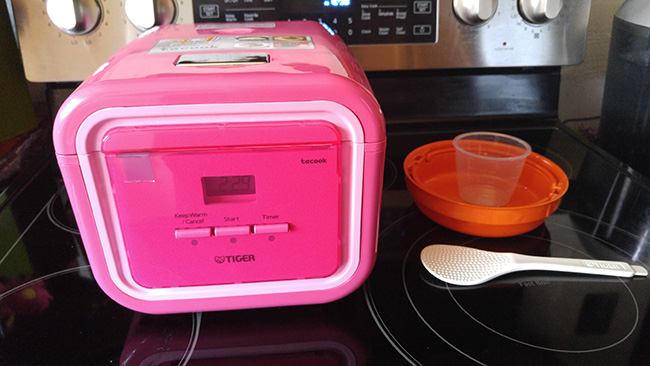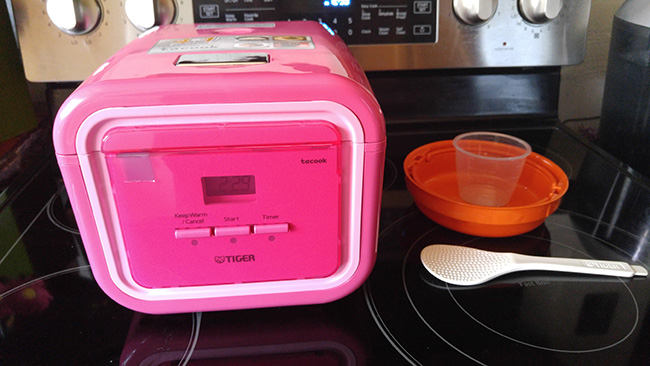 This cute little pink rice cooker has a set of functions that it can perform including: Quick, Synchro-cooking, Plain, Mixed-Sweet, Risottao, Brown, Stew-Soup and Cake. With this rice cooker you can cook two things at once!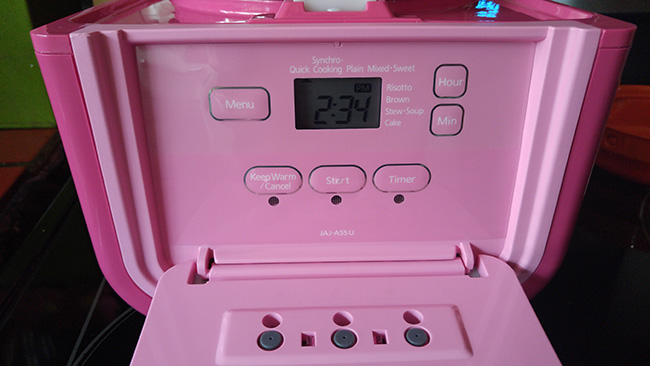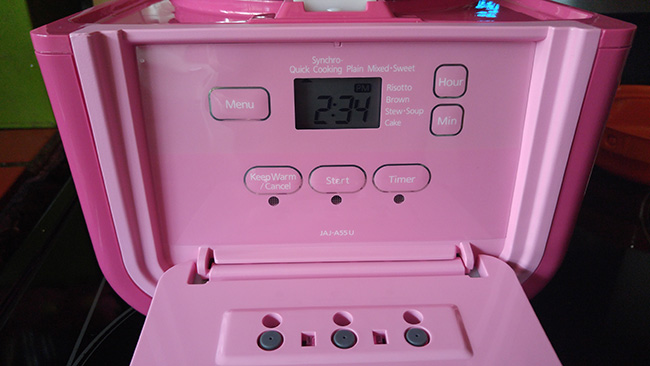 The first thing I made in my Tiger Rice Cooker was NOT rice. Rice tends to be boring to make, I wanted to put this rice cooker to the test and make one of the recipes from the recipe booklet I received with it. I wanted to make the CAKE!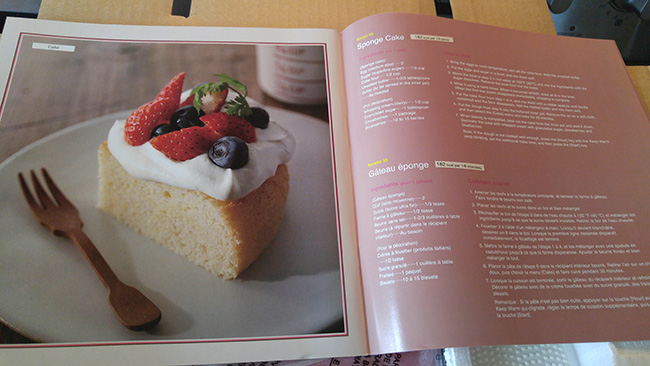 With just a few ingredients and a little time I had a small little sponge cake that came out perfect!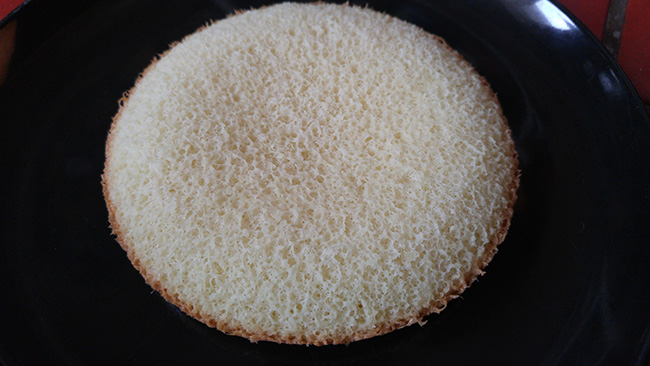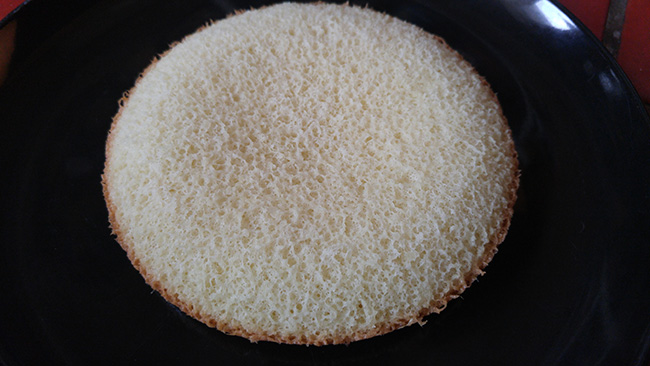 With some whipped cream and some berries, I had a sweet little dessert!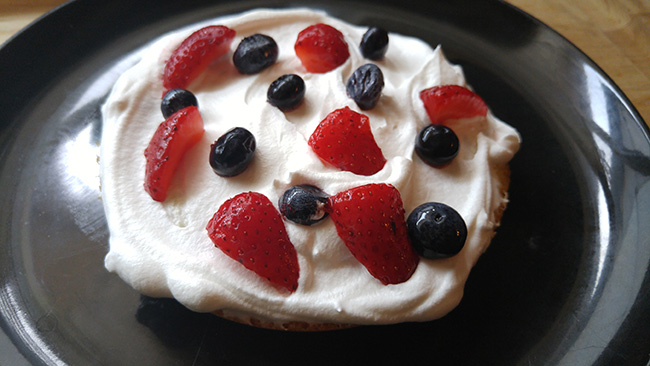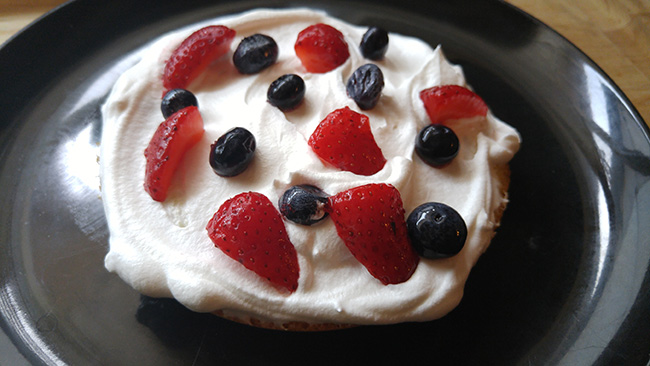 Since it is a rice cooker I have made at least a half dozen more more cups of perfect cooked rice!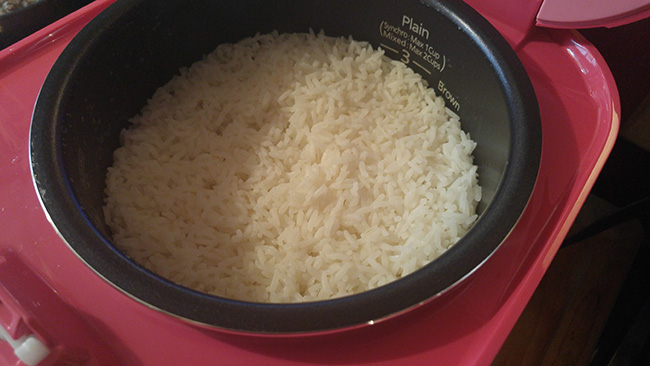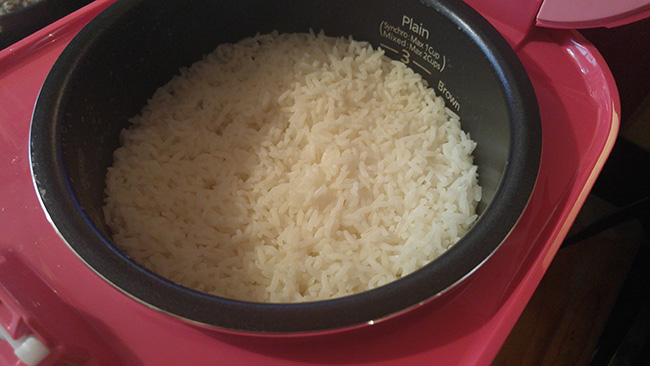 If you are looking for a new rice cooker, Tiger has a variety of rice cookers that will help you make meals in the kitchen. This small and PINK rice cooker is small but handy. Not only have I made rice and cake, I have also cooked chicken in this Tiger rice cooker using the quick option too!
Right now you can SAVE $20 on the Tiger JAJ-A55U on Amazon.com. Just clip the coupon and add to cart to redeem the discounted price! 
Pink Tiger Rice Cooker Giveaway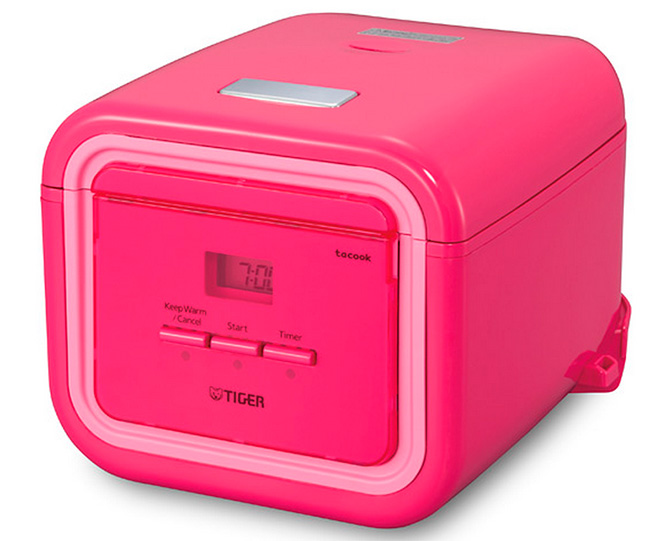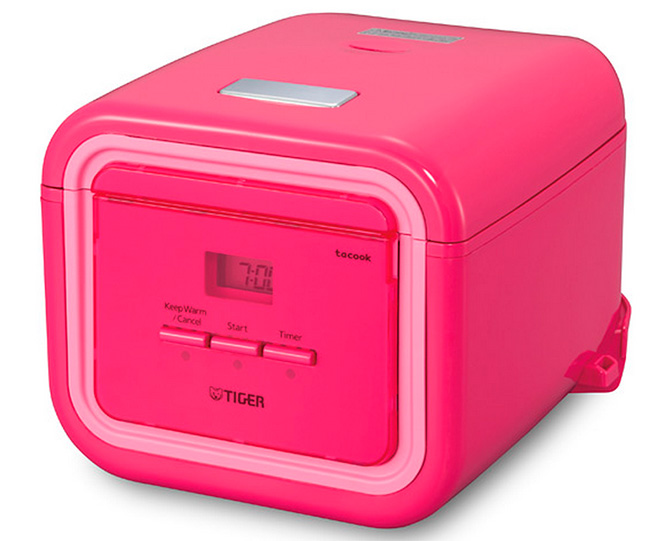 One of my lucky readers is going to WIN one of these CUTE and PINK Tiger Rice cookers to make rice, cake and more too! To enter for your chance to win, use the Rafflecopter below:
Feel free to leave a comment on the Facebook post below:
This PINK Rice Cooker Makes More Than Rice + Tiger Rice Cooker Giveaway http://www.thismomcancook.com/product-reviews/this-pink-rice-cooker-makes-more-than-rice/ Tiger Corporation

Posted by This Mom Can Cook on Monday, August 24, 2015