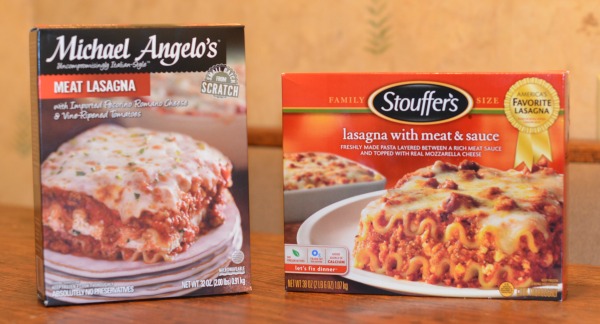 I will admit that even though I LOVE to cook, I bought frozen lasagna for years. Making lasagna from scratch always seemed complicated with too many instructions so I didn't give it a try until last December after my neighbor brought me over a pan of her homemade lasagna. I would always buy the family sized frozen Stouffer's Lasagna and pop it in the oven whenever there was a craving for lasagna. Since I learned it is easy to make, I don't buy frozen lasagna often, but I do buy it. With two of my kids in sports, sometimes there are nights when there isn't time to make dinner from scratch and frozen meals come in very handy.
I was asked to try the Michael Angelo's Meat Lasagna and lasagna from one of the other big guys and girls of the frozen lasagna world – Stouffer's or Marie Callender's and share my results. I chose to use Stouffer's in my taste test since it is a product that I know my family already likes. So one night last month I baked both of these two frozen lasagnas and gave a piece of each of the brands to my family to try and tell me which one they liked the best.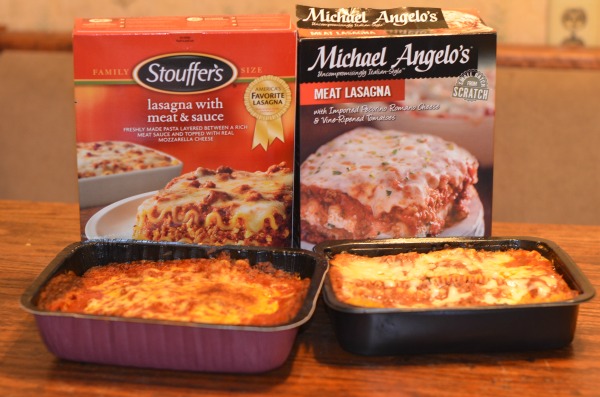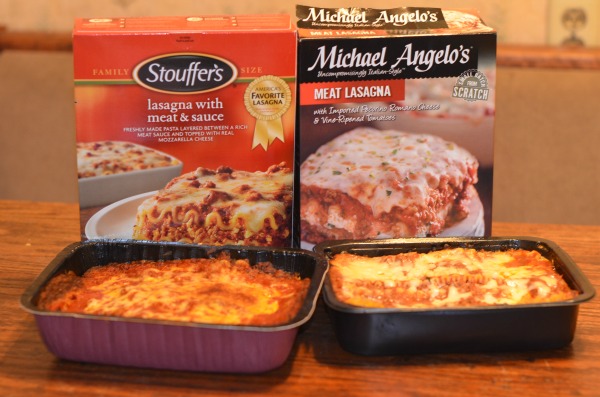 After trying both, I came to the conclusion that I prefer the Michael Angelo's Meat Lasagna over the Stouffer's. Since I have been making lasagna homemade with quite a bit of ricotta cheese, I found the Michael Angelo's to taste more homemade with tasty herbs and also a good amount of ricotta cheese within it. I do still like the Stouffers brand, but when it comes to which one I would prefer to buy I am going to have to say Michael Angelo's. All but my youngest children said Michael Angelo's too!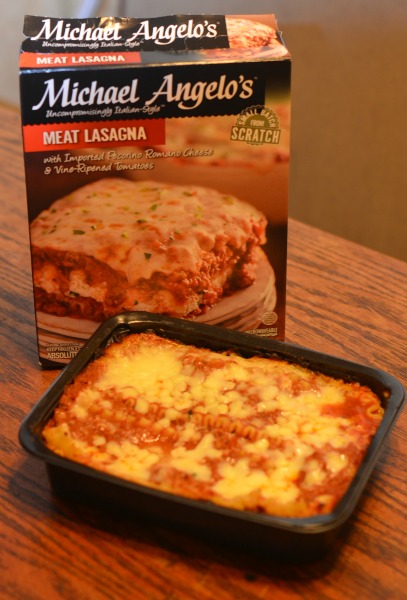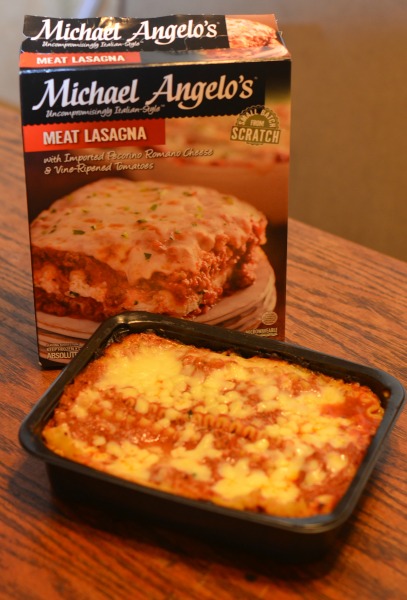 Now when you ask my kids which one they like best, my youngest say the Stouffer's. Since they have already been enjoying this product for years, they said they liked Stouffer's the best. They did like the Michael Angelo's lasagna as well so if I happen to make it in the future, they won't be complaining.
I just found out about Michael Angelo's products in August at BlogHer in New York where I got to try a piece for the first time. Michael Angelo's is a family owned and operated business that has been making yummy dishes for 30 years. As a third-generation Italian-American family, founder Michael Angelo and his mother Sara have a passion for good Italian food and a commitment to never compromise on quality. As Michael says, "If you can't find it in Mom's kitchen, we won't use it in our food."
To find out more about the Michael Angelo's products, visit: http://www.michaelangelos.com
Disclosure – I received a gift card to purchase the items above to facilitate you with this review .This post is not a paid post and the opinions stated herein are 100% my own.