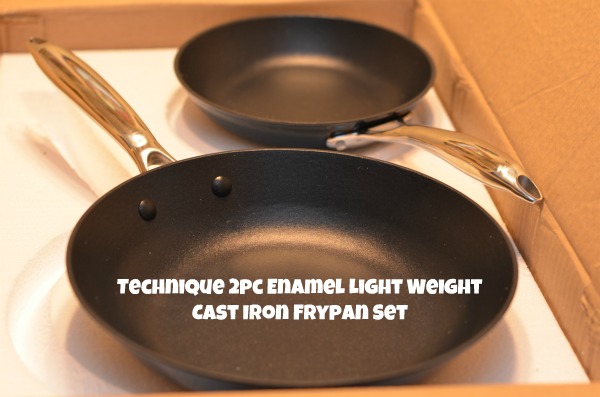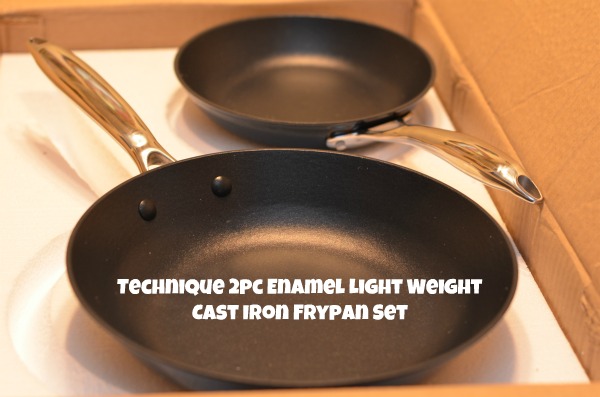 One thing I LOVE to eat in the morning are eggs. Last month was National Egg Month and I would say that I definitely made my fair share of eggs to eat. When it comes to cooking eggs, I normally  make them scrambled and in a tortilla. When it comes to breakfast, a breakfast burrito is one of my FAVORITE things to make because you can add so many different things. For me, I like eggs, cheese, potatoes and some crushed bacon.
Only about a year ago did I discover my love for Teflon. I have spent so many hours cleaning food off of pots, pans and skillets that I will never go back to using cookware without the Teflon coating again unless I have to. For me, the Teflon coating makes washing the dishes so much easier.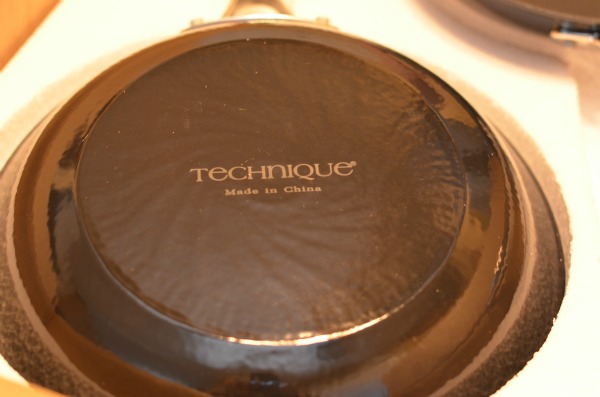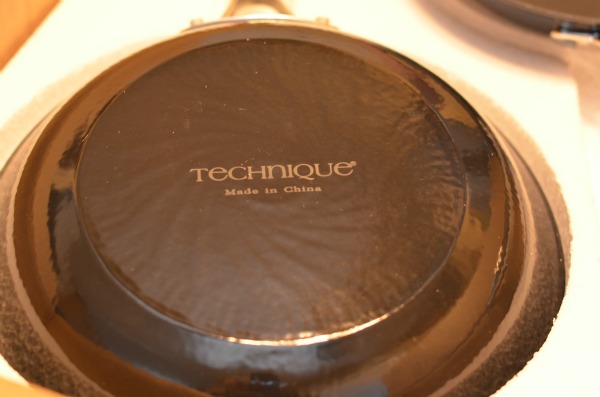 Last month I received a Technique 2pc Enamel Light Weight Cast Iron Frypan Set for review. What I like about this set is that not only do they have the features of a cast iron skillet in a lightweight design, they are also designed with porcelain enamel exteriors and the DuPont Teflon Scratchguard Ultra nonstick coating.
Here are some additional features of this set:
Includes 10-1/2″ fry pan and 8″ fry pan
Made without PFOA
The first DuPont 4-coat nonstick Teflon system designed solely for cast iron
Technique cast iron pan is at least 40% lighter than traditional cast iron pans
Metal utensil-safe nonstick interior
Stainless steel riveted handles
Dishwasher-safe; oven-safe to 500F
Lifetime Limited Manufacturer's Warranty
I am so loving these new pans. Not only am I cooking eggs without a mess, I am also making my family lots of pancakes that come out perfect! My skillet set came in black, but you can also order them in blue and red too!
Right now this set is on sale at QVC for only $39.84 (Retail Value: $66).
Disclosure – I received the products featured above to facilitate you with this review .This post is not a paid post and the opinions stated herein are 100% my own.