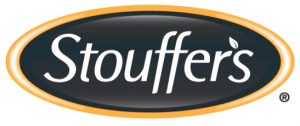 When it comes to frozen food, I tend to be picky. I don't eat just any frozen meal. Since I like to cook and make most of our meals from scratch, food with preservatives usually isn't my first choice. There are those days when I don't want to cook or maybe I am in a hurry to eat, so I will throw a frozen meal in the microwave or oven to satisfy my hunger.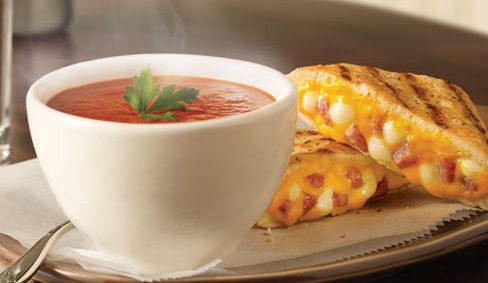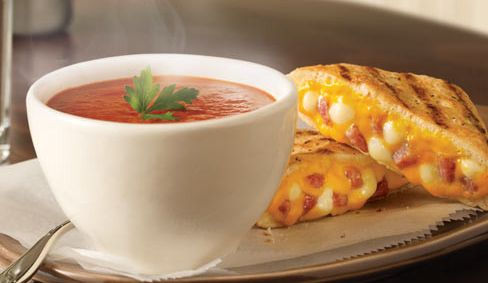 Today I tried one of the new Stouffer's Stuffed Melts and Soups. As with any frozen meal I am new to trying, I have my doubts. I don't think I have ever heard of soup being included in a frozen meal, but I was eager to try it. With the Stouffer's Stuffed Melts, there are three different varieties. I chose to try the Three Cheese and Ham Stuffed Melt with Creamy Tomato Bisque Soup.
T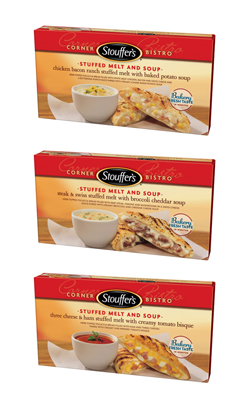 his meal takes about 5 minutes to make, but totally worth it. If you are someone that takes frozen meals to work for lunch, these are totally perfect. I can't wait to try the other 2 varieties now. I was afraid the sandwich was going to be soggy, but it wasn't. The outside of the bread was hard like it should be with the inside being soft. Then the soup was also good. It was creamy and I really like the taste.
The two other varieties of the Stouffer's Stuffed Melts include:
Chicken Bacon Ranch Stuffed Melt with Baked Potato Soup
Steak and Swiss Stuffed Melt with Broccoli Cheddar soup
If you are interested in trying these or already like them, there is a coupon that you can print online to save $1.00 OFF. If you are on Facebook, be sure to visit the Stouffer's Fan Page and play their instant win game.
Visit Stouffer's at: http://www.stouffers.com
Disclosure – The product featured above was provided free of cost to me by the manufacturer or representing PR agency. These opinions expressed are my own opinions and are NOT influenced by monetary compensation.