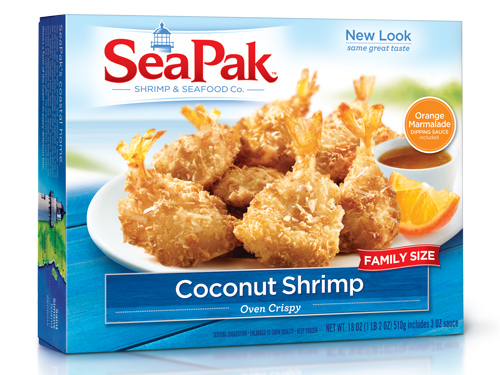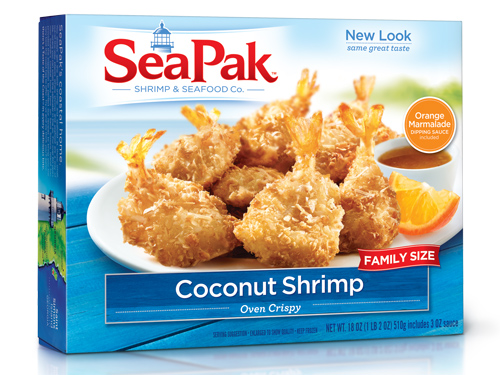 One thing I enjoy more than the rest of my family is seafood. I like shrimp, crab and some of the other sea creatures my husband wouldn't dare put in his mouth. When it comes to seafood, one of my favorites is shrimp. This last month I had the opportunity to try some of the SeaPak Coconut Shrimp and thought it was super good.
When I first baked the shrimp, I was going to use my new bottle of cocktail sauce to dip them in. I had seen that the shrimp came with an orange marmalade to dip them in, but I have always liked cocktail sauce with my shrimp that I almost didn't give the orange marmalade dipping sauce a try. Once the shrimp were done, I decided to taste it with the orange sauce since they were "coconut" shrimp and sweet + sweet has to be good. After my first bite, I had to have more.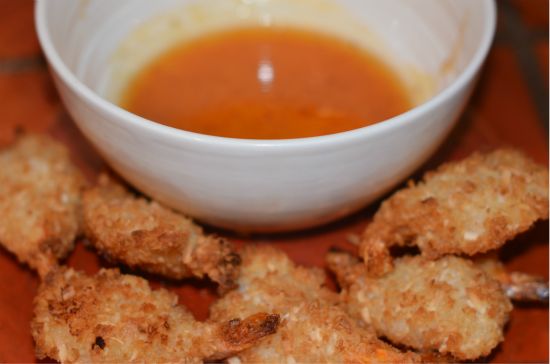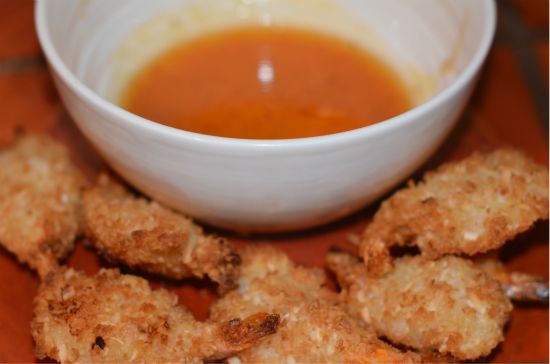 What I also like about the SeaPak Coconut Shrimp is that it is available in a 18oz Family Size. Although my family doesn't really eat shrimp like me, the Family Size comes in handy for me because I like to buy items that I like in bulk. Since I would normally eat these as a side dish with one of my meals, one Family Size boxes is going to last me at least a few meals. The Orange Marmalade only comes in once package within the box, so I was able to eat these yummy shrimp with my cocktail sauce too.
If you are not familiar with SeaPak, they offer a variety of frozen fish that you will want to give a try if you are a fan of seafood. I normally prefer eating fresh fish over frozen, but the SeaPak fish products that I have tried over the last couple years have always been good served alone or added to other meals to create delicious recipes like my YUMMY Fish Taco Snack Wrap Recipe that I created last year.
To find out more about SeaPak, visit: www.seapak.com
If you are on Facebook, be sure to visit SeaPak's page to check out their #MostCoast section where you will find most coastal recipes, pictures and stories. You will also have a chance to VOTE and also take a quiz to see what kind of Coastal Family you are!
Disclosure – I received the product featured above to facilitate you with this review .This post is not a paid post and the opinions stated herein are 100% my own.