I received the prize package below to facilitate this review. I did not receive any monetary compensation and the thoughts and opinions stated herein are 100% my own.
On the nights where we don't have pizza or Mexican food, you can probably find some sort of pasta dish on our plates at dinner time. There are so many different dishes that you can make with pasta, the possibilities are endless.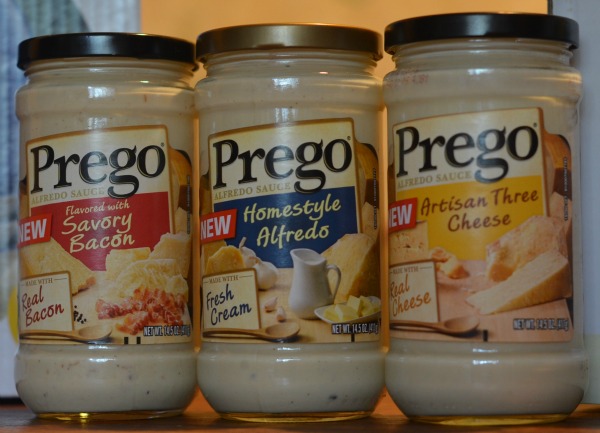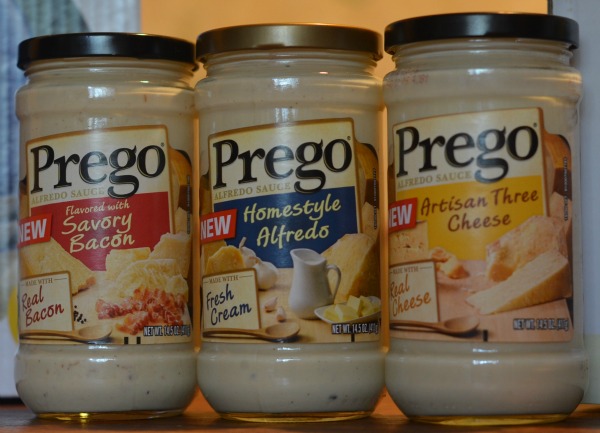 Although I would prefer to make homemade sauce for our pasta each time, it just doesn't happen. On school nights my time in the kitchen is limited so I have to turn to pre-made pasta sauces that I can buy, heat and serve!
For those of you that enjoy Alfredo sauce, Prego has a few new varieties that you might want to give a try.
Prego® Homestyle Alfredo is smooth and creamy, with the perfect balance of garlic, cream and parmesan sauce.
Prego® Flavored With Savory Bacon is an indulgent sauce featuring the bold flavors of real bacon combined with hints of cracked black pepper.
Prego® Artisan Three Cheese is a bold blend of white cheddar, parmesan and romano cheeses sure to please any cheese lover.
This summer I took a trip to a resort with my kids which had a full size kitchen. Instead of wasting money on going out to eat, I decided to bring along food and take advantage of the kitchen in my room. Since Chicken Alfredo is something that we all enjoy, I made a dinner that included Chicken Alfredo using the Prego Alfredo Sauce with Savory Bacon.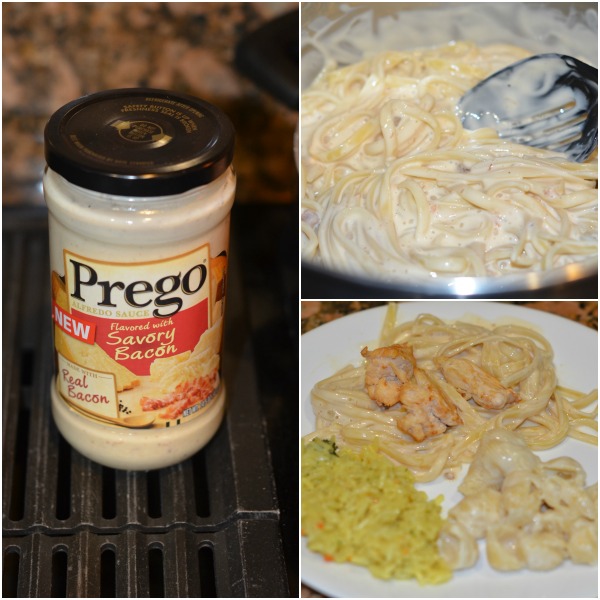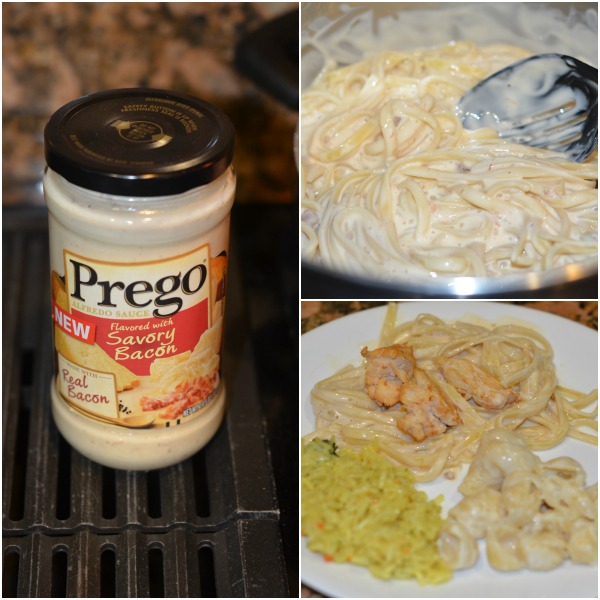 Making Chicken Alfredo is easy!
Just cook a couple pieces of chicken breast in a skillet and cut into small pieces.
Boil your fettuccine noodles according to directions on package.
Warm the Prego Alfredo sauce on skillet for a few minutes.
Combine the sauce and noodles, then top with the chicken breast.
This is just one easy meal that can be made using the Prego Alfredo Sauces I mentioned above. For more recipes using Prego, visit the Campbell's Kitchen for lots of yummy ideas.
Prego Prize Pack Giveaway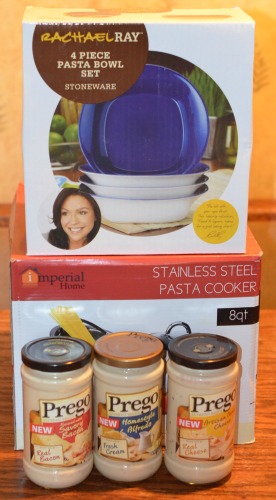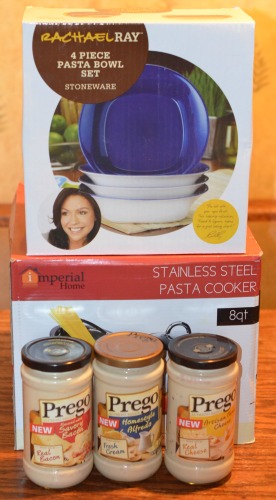 One of my LUCKY winners is going to receive a prize pack that includes:
$25 Target Gift Card
8 quart Stainless Steel Pasta Pot with Strainer
4-piece Rachel Ray Pasta Bowl Set
Prego's three new Alfredo sauces
To enter this giveaway, please use the Rafflecopter below:
Good Luck!